Organic Rosehip Seed oil
Effective against hyperpigmentation and fine lines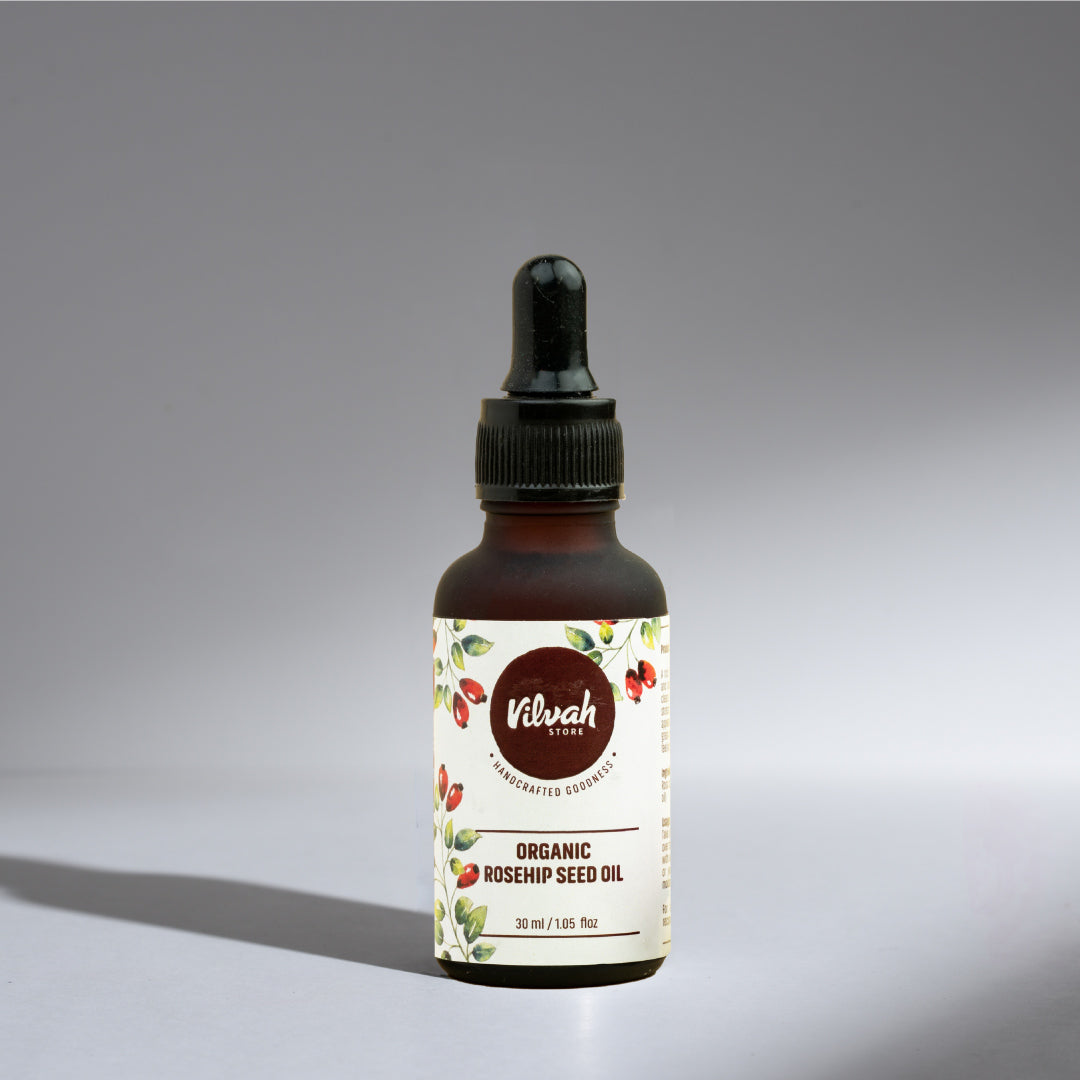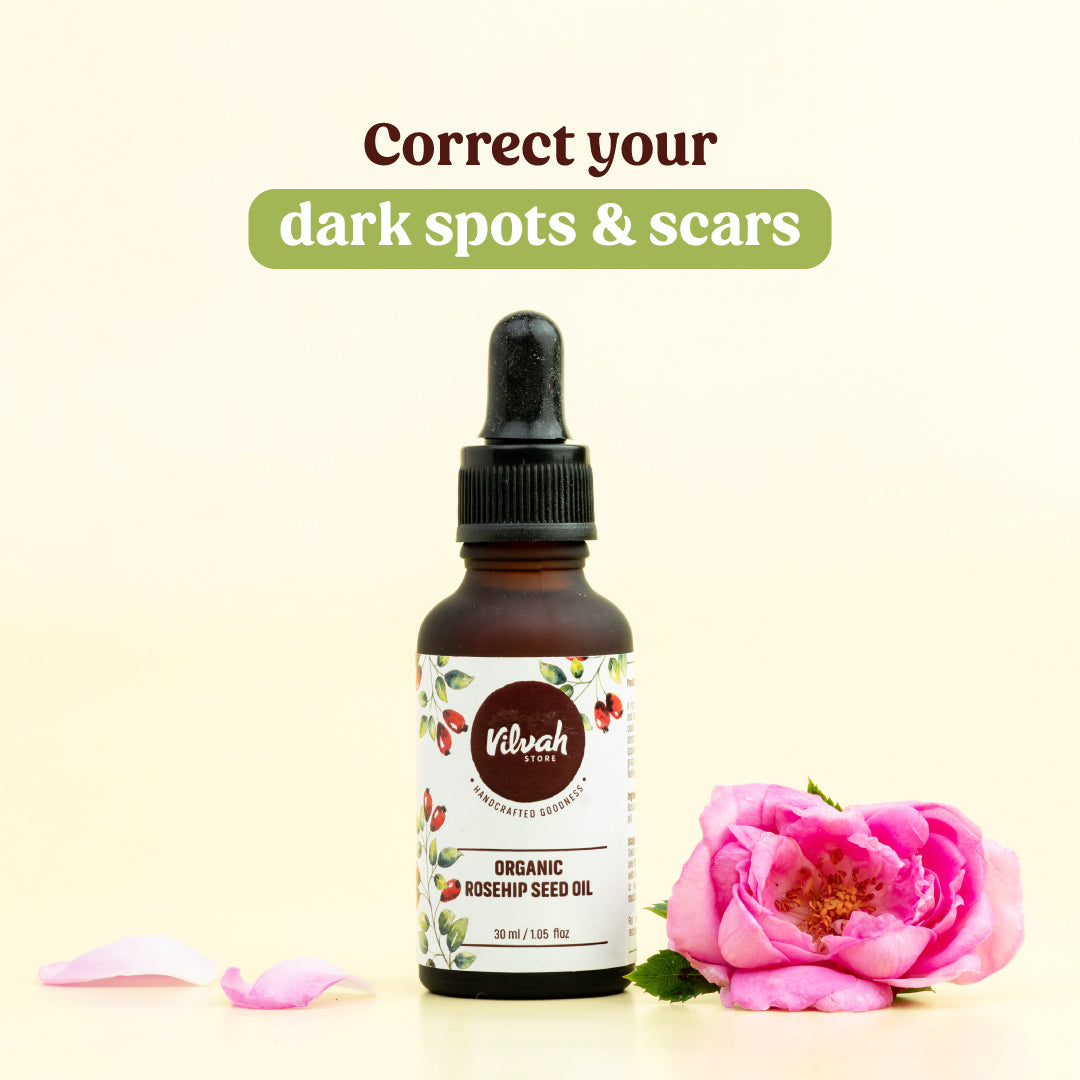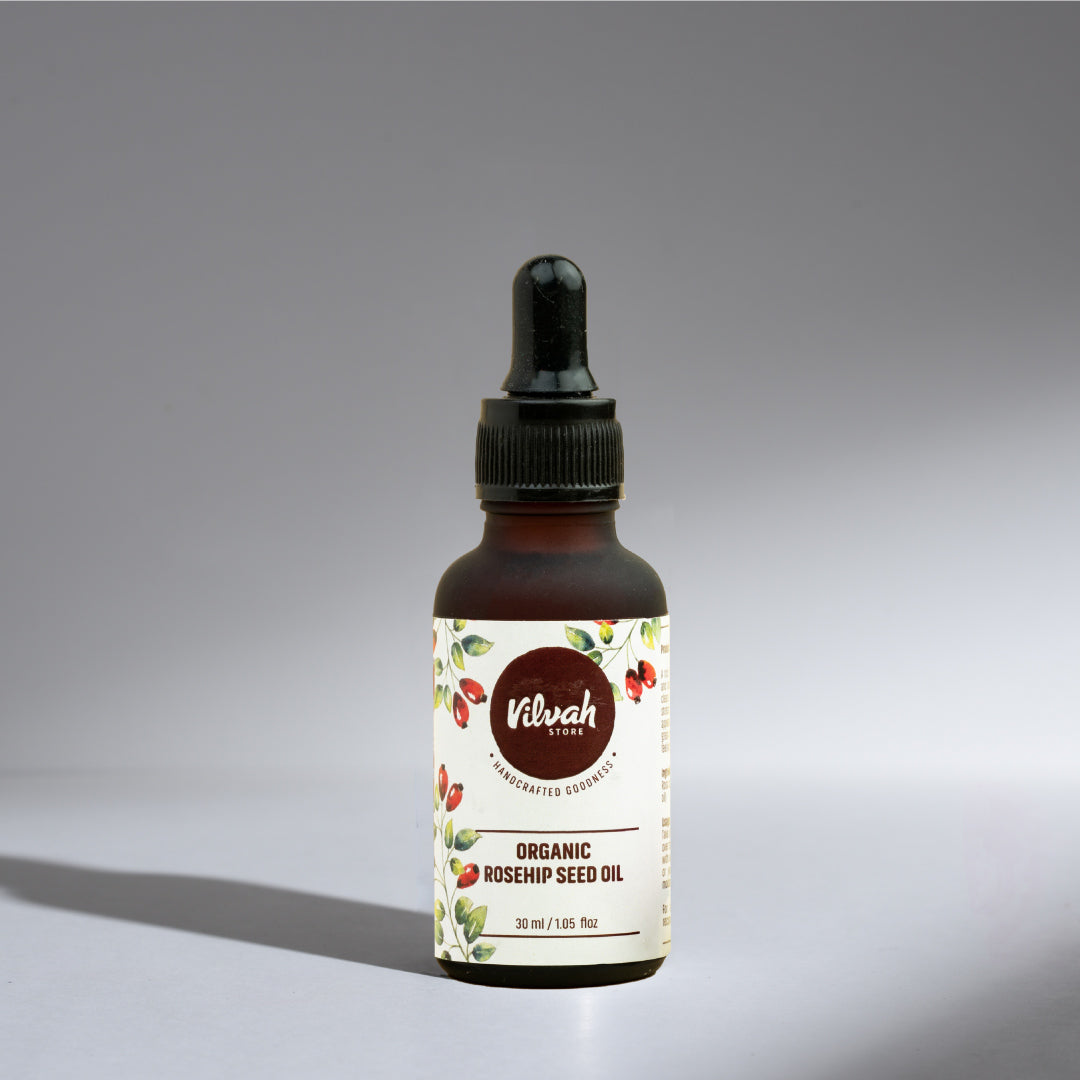 Corrects Dark Spots and Reduces Fine Lines

Fades Scars and Enhances Skin Texture

Effective Stretch Mark Reduction
Grounded in nature, Growing with science
Can rosehip seed oil be used on the face?

Is rosehip seed oil suitable for all skin types?

Can rosehip seed oil be applied directly to the skin?

Does rosehip seed oil help with stretch marks?

For the real you

Safe & sustainable

High performance formulation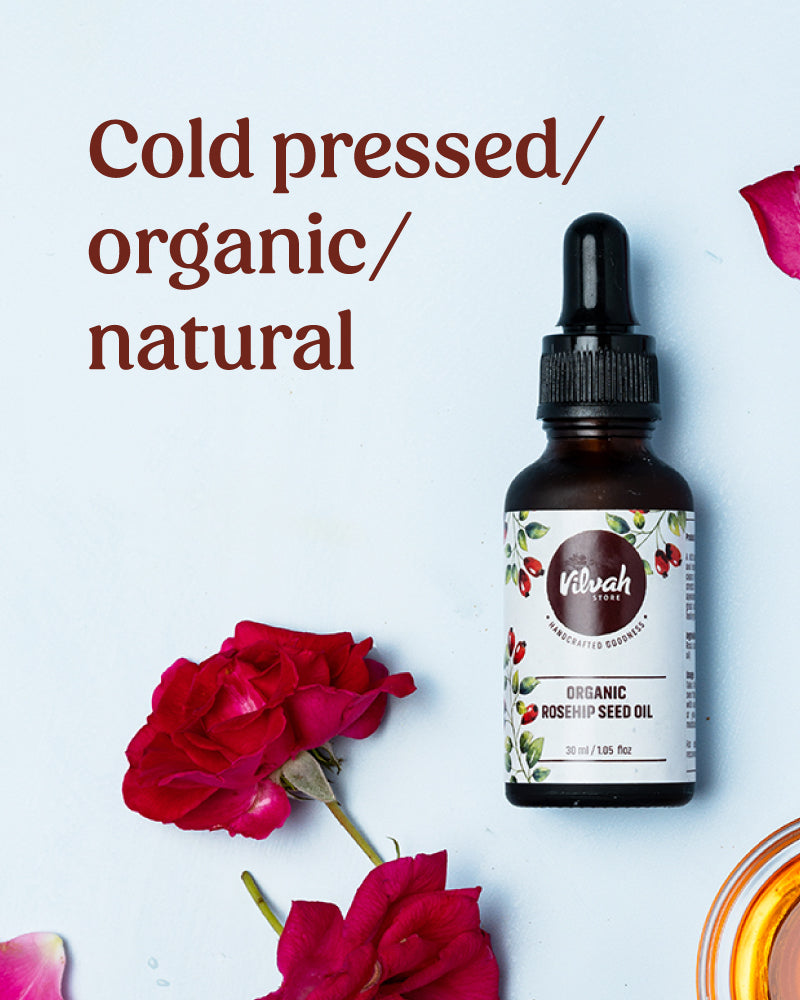 This product is rated 4.4 of 5.0 stars.
It has received 32 reviews.
underrated
I have bought atleast 15 bottles of this miraculous bottle. Use this as a moisturizer for face and body. Gets absorbed in seconds if applied on wet face and body. No other moisturizer required. Keeps face glowy, wrinkle free, acne free and spotless
Good
This oil extremely works especially for people who are dealing with stretchmarks works amazing.
Natural Moisturizer
Rosehip oil is a great natural moisturizer which fades the wrinkles and scars upon daily use. It is initially a little thick like coconut oil to touch but gets absorbed completely after some time. Gives a little shine and is extremely soothing to the skin. A great oil for maintaining natural moisture levels of skin.
Excellent
Purest form of rosehip oil available in the Indian Market
This oil is a wonder!! ❤️
Hii! Vilvah, I have heard about the benefits of this oil and really wanted to try it out. And that's how I made the first purchase. I loved using it, my skin just absorbs the oil and it's making miracle glow the next morning. This purchase was my second bottle because I couldn't get out the product. I love it and I am happy that VilVah is producing such amazing products. Thank you ☺