Herbal Shampoo (Dandruff Control)
Combats dandruff and hair fall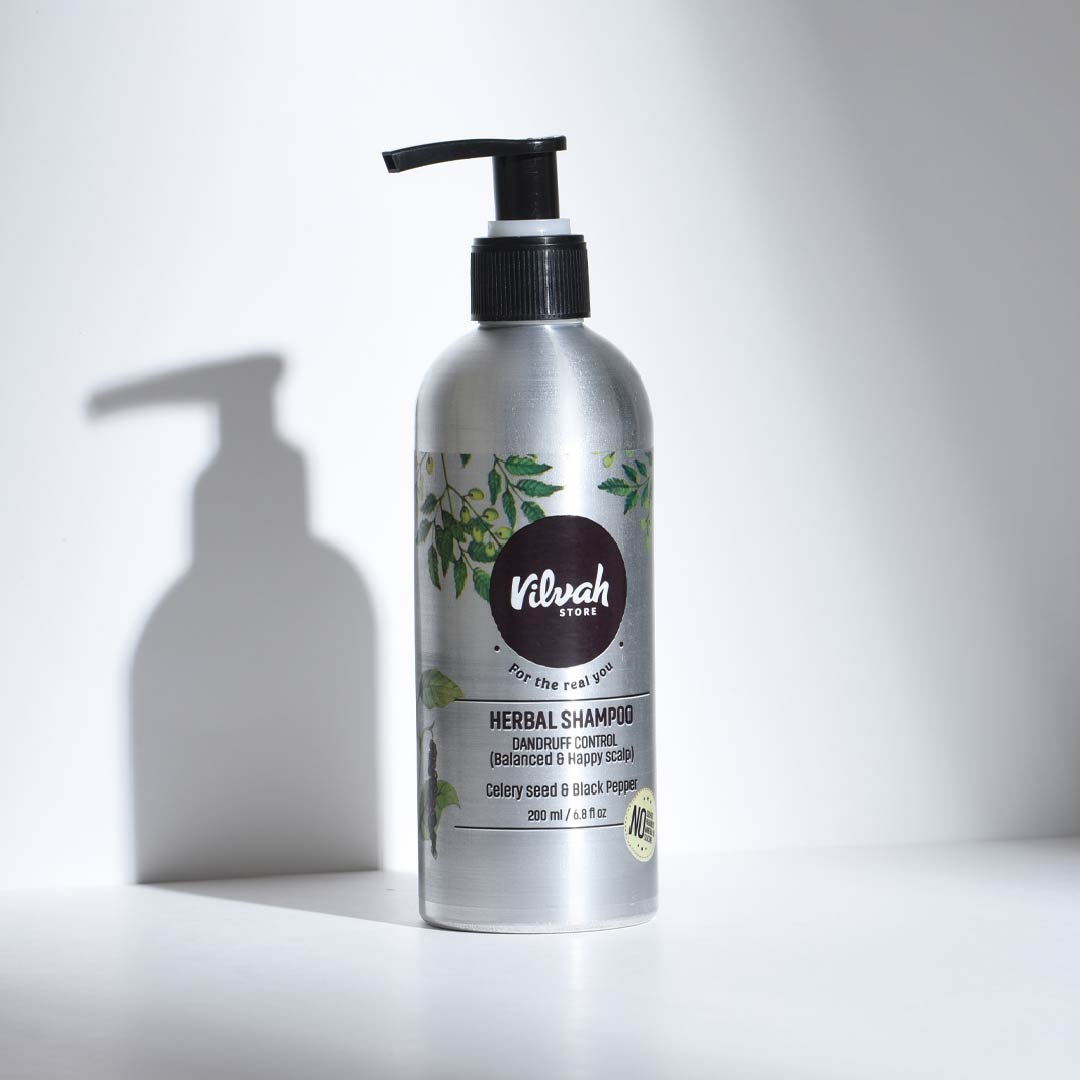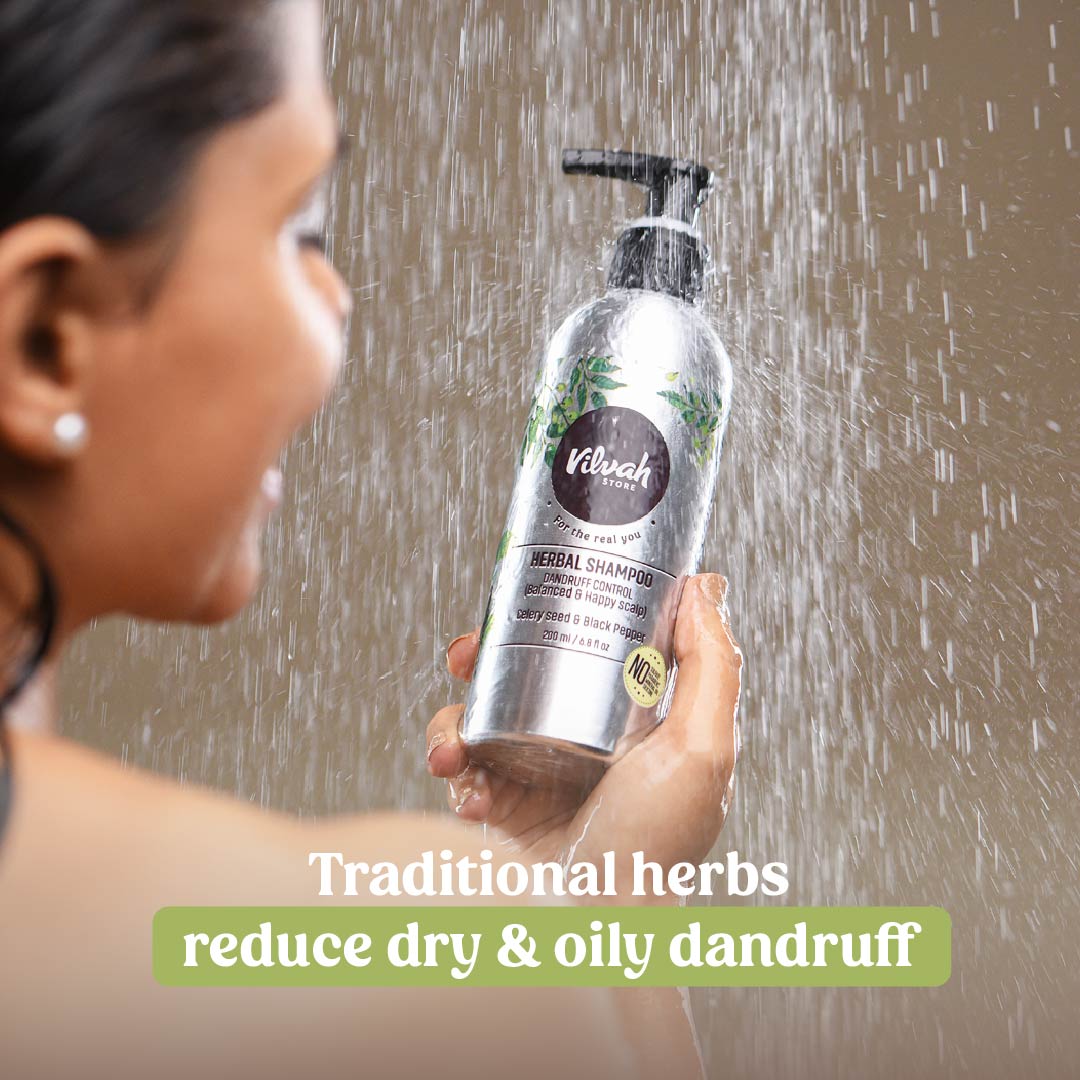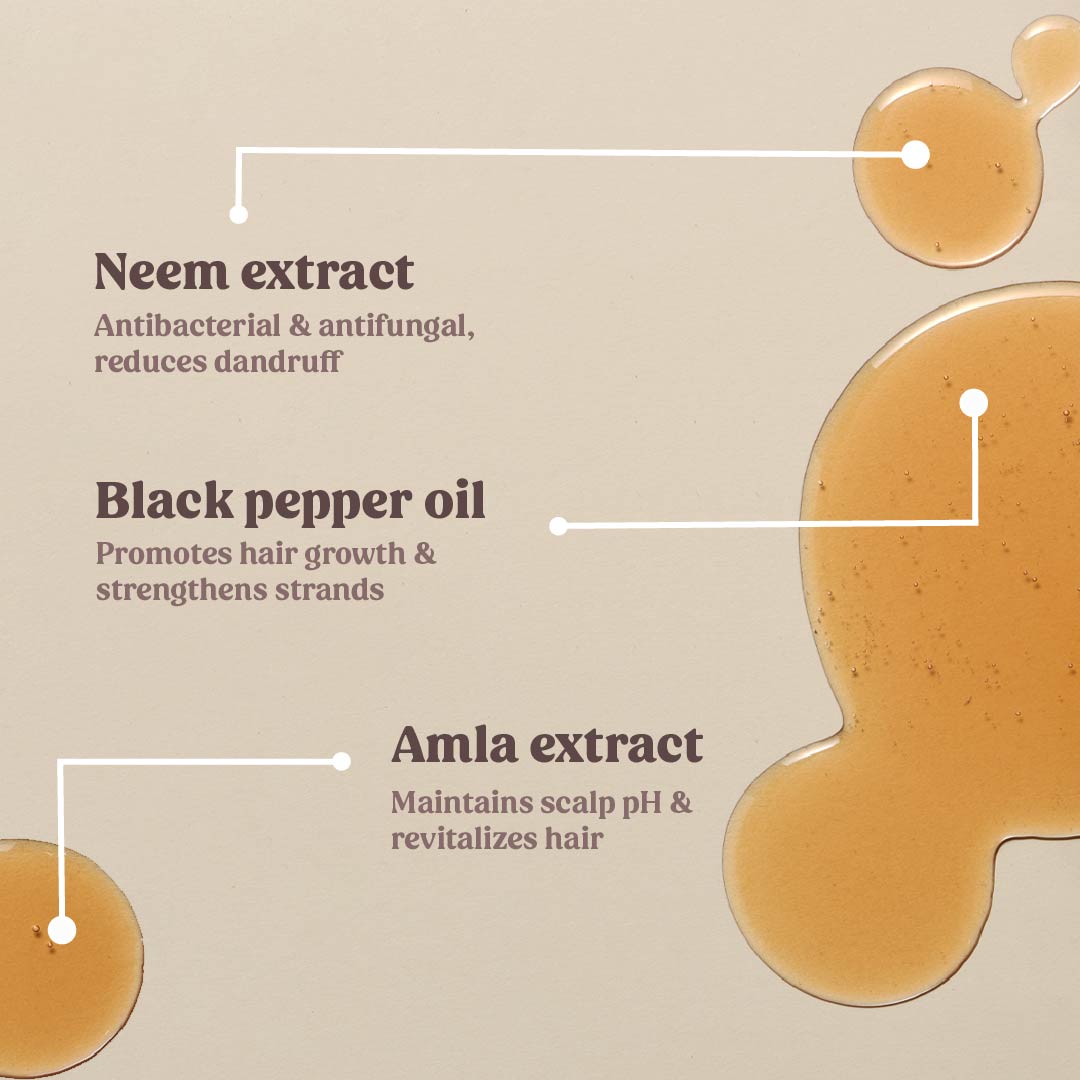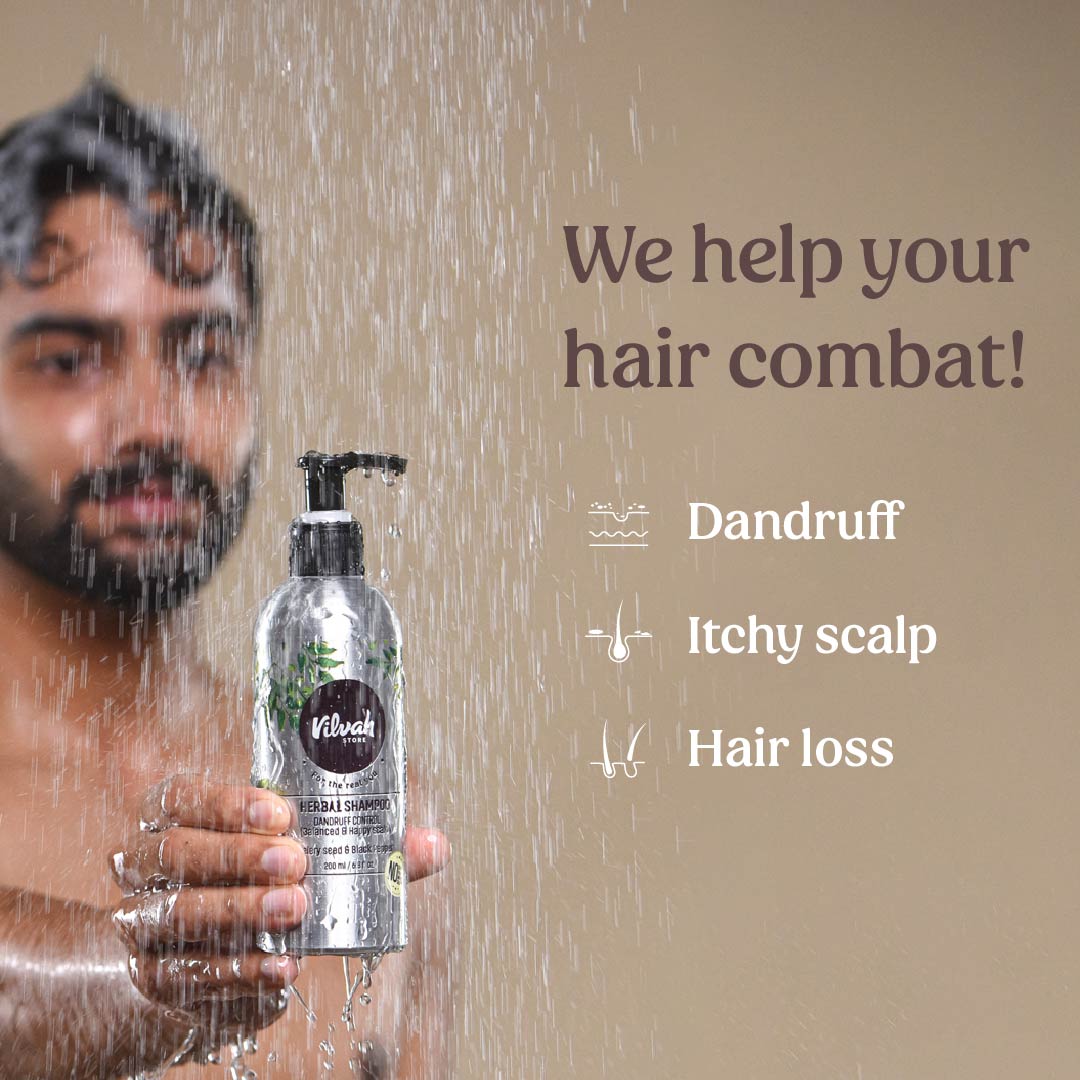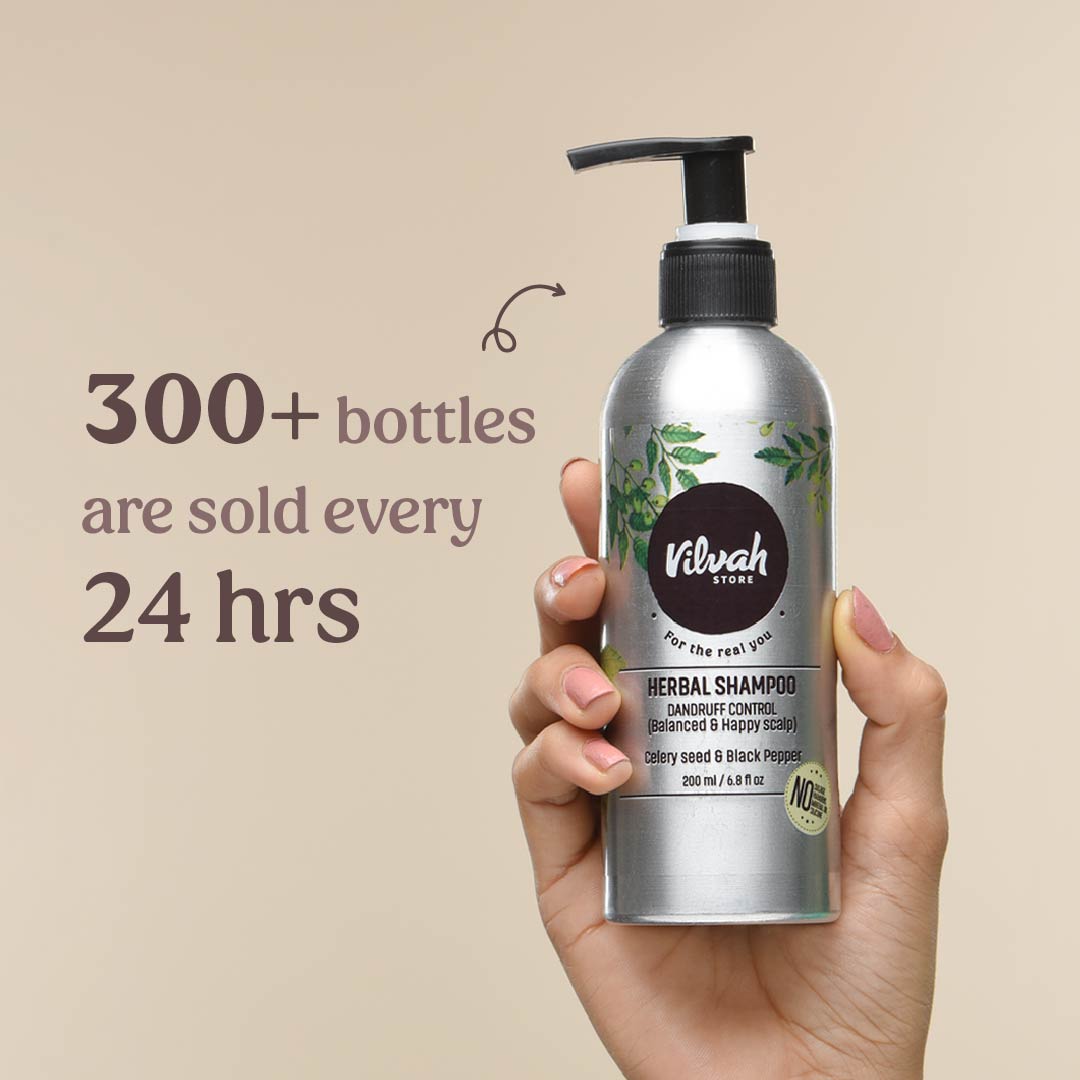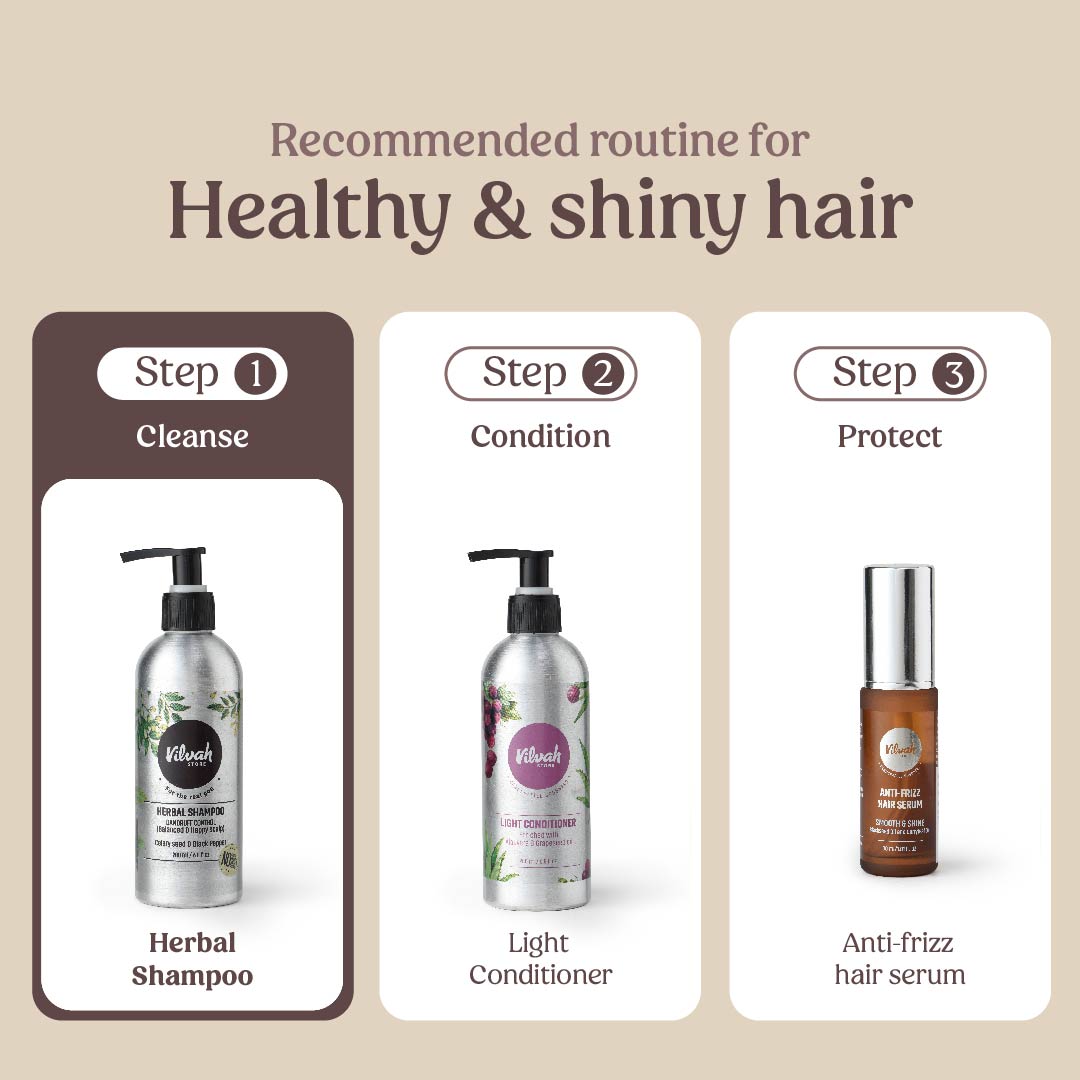 Our Purifying Herbal Shampoo is enriched with clinically proven all-natural bio-actives to effectively control both dry and oily dandruff. Four traditional power herbs—Neem, Tea Tree, Rosemary, and Black Pepper—reduce dandruff-causing microbes and balance the scalp. This mild daily shampoo promotes healthy, lustrous, and bouncy hair, making it ideal for color-treated hair. No sulphates, No Parabens, No Silicones, No Harsh chemicals Vegan Friendly - Yes, All the ingredients are plant-derived. Foam/Lather - Medium Shelf Life: 24 months Storage: Store at a cool dry place away from Sunlight Fragrance: 100% Natural Scent. Refreshing Citrus aroma with the tinge of tea tree.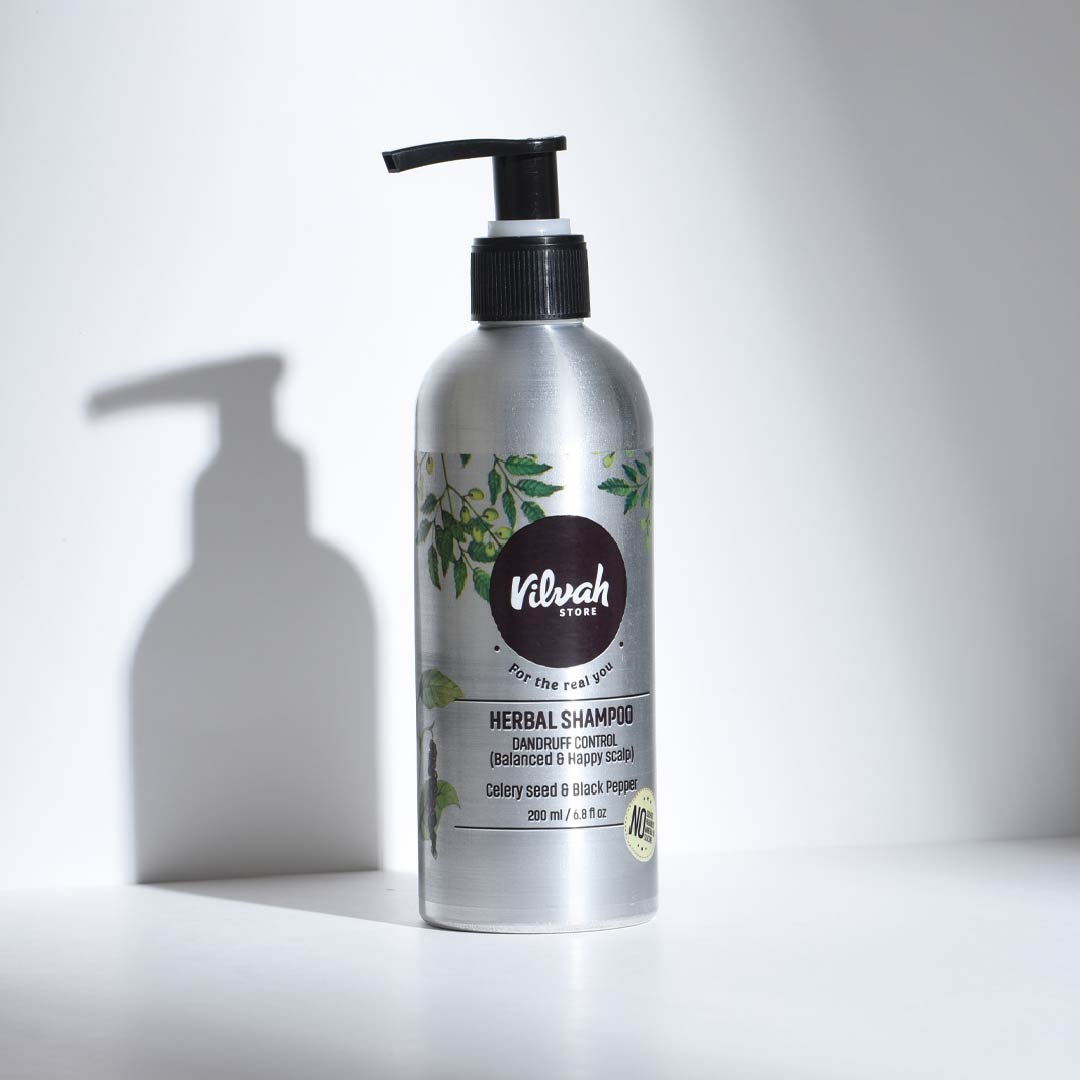 Clinically Proven Scalp Renewal:

Combat Dry and Oily Dandruff:

Say Goodbye to Dandruff from Day One:

Colour Protection for Treated Hair:
Grounded in nature, Growing with science
Is your Herbal Shampoo Kids friendly?

I have been using your Herbal shampoo for 2 weeks now but still the flakes are visible on my scalp. Do I need to continue using the same or stop using it?

I get tingling sensation whenever I apply your Herbal Shampoo. Is this normal?

My hair feels very dry when I wash my hair twice with your shampoos and I see the oil remains when I wash my hair only once. What is the exact wash routine to be followed while washing my hair using your Shampoo?

For the real you

Safe & sustainable

High performance formulation
Frequently bought together
Frequently bought together
This product is rated 4.5 of 5.0 stars.
It has received 302 reviews.
Making magic
Really the results are amazing! I am having dandruff last 2 years I have tried various solutions to treat but nothing worked... After using herbal shampoo in the 2nd seating itself I had found the result. Truly it's making magic to my scalp.
Best shampoo
This shampoo done it's work, it cleans scalp very well than expected. Overall the best i say
Good
Hairfall reduced.worth to buy
the cap is not properly fixed
there is no doubt that vilvah herbal shampoo is my favorite. But this time the shampoo packaging is not satisfactory. The pumping part is not working properly kindly look at it. Otherwise the shampoo is making wonders to my hair❤️
Herbal shampoo for dandruff
It is a great product. I really had a problem with my dandruff. Ir was troubling me. Then I started Vilva shampoo. Within few weeks the itching reduced to a great extent. After 5 months I can proudly say that dandruff completely disappeared. Thanks to Vilva.