Charcoal Goatmilk Soap
Get Acne free , flawless skin.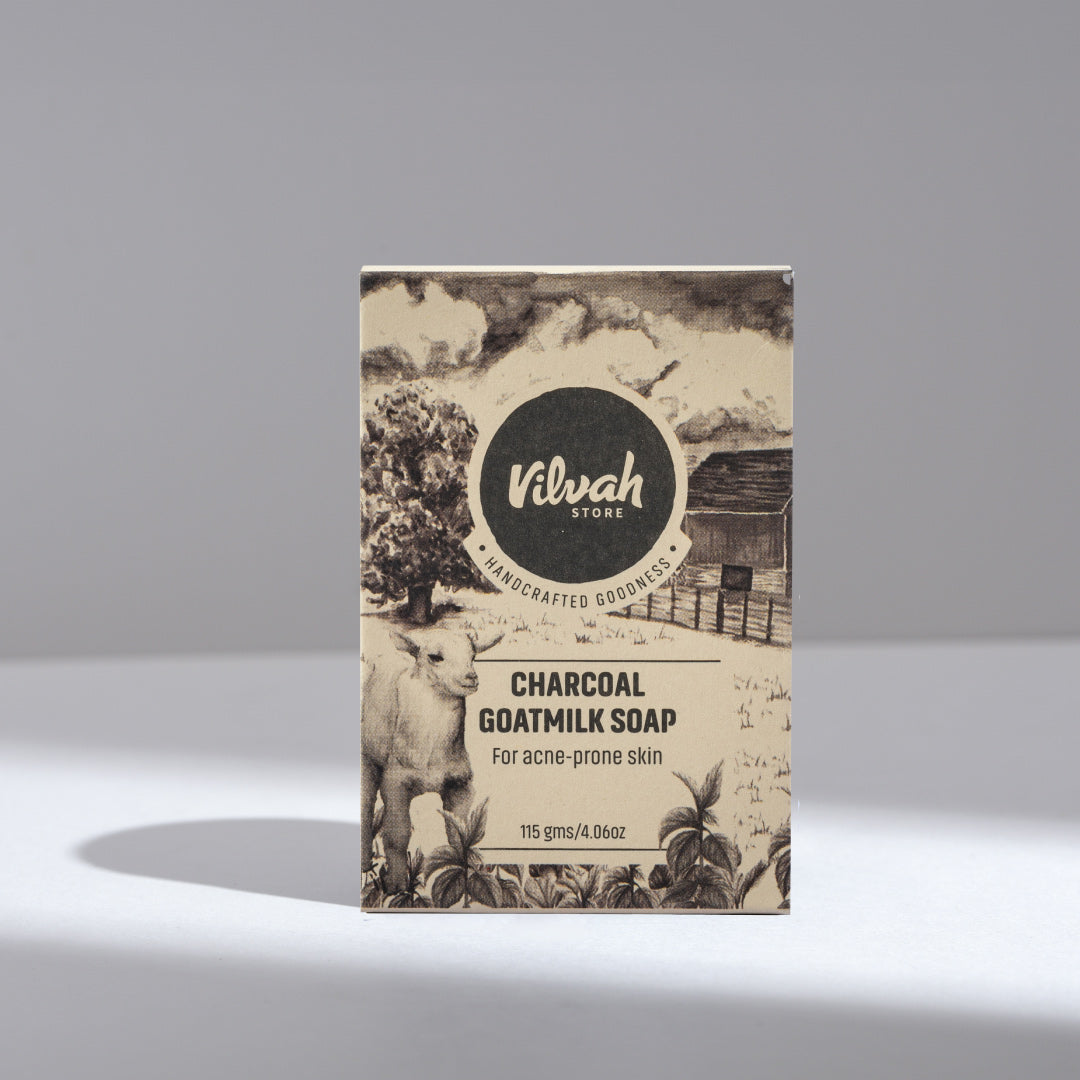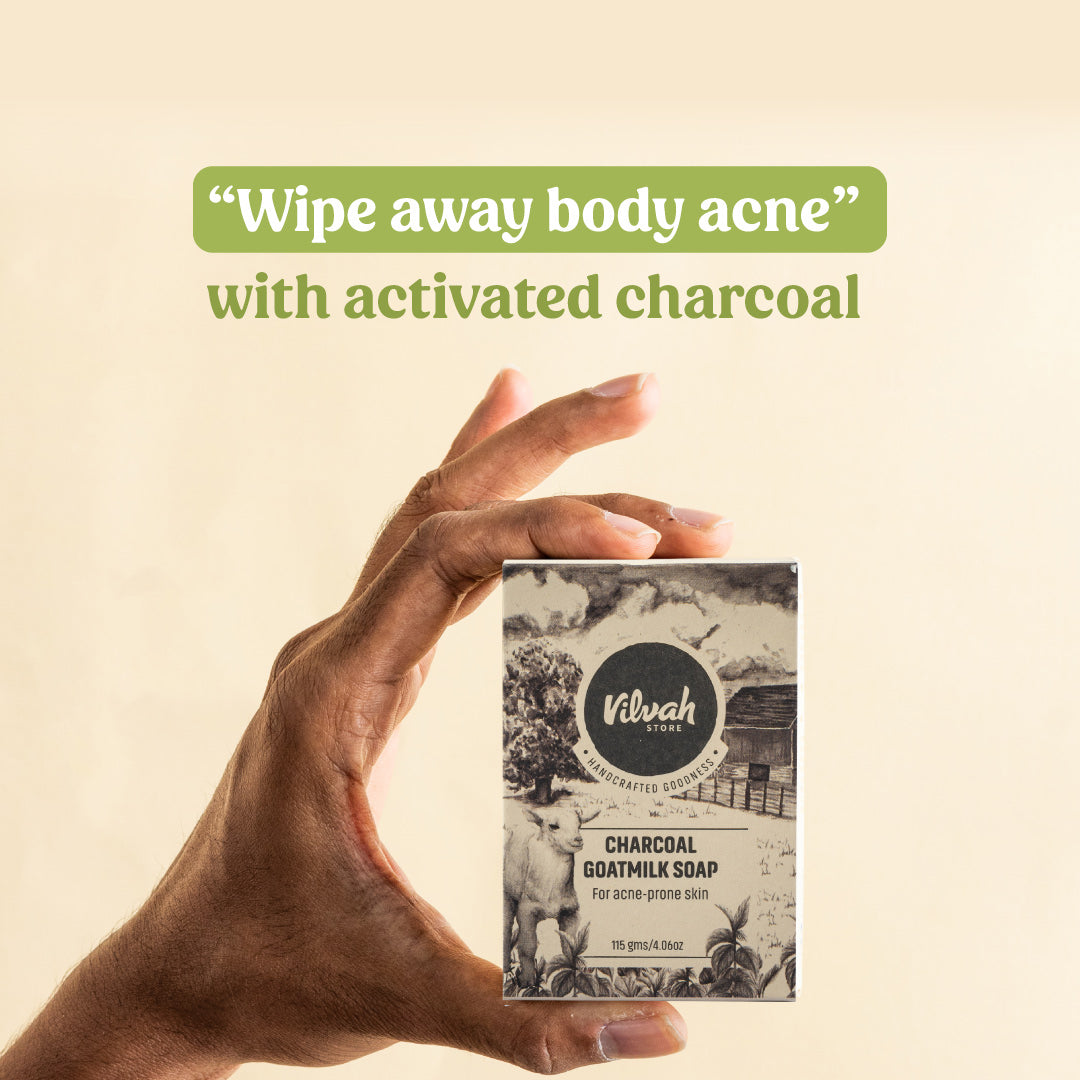 This power-packed soap bar is ideal for people with acne, blemishes and scars. Your skin will fall head over heels in love with it's rich aroma and the carefully chosen ingredients in the soap. Quantity: 125g Skintype: Suits acne-prone skin and acts as detoxifier Kids Friendly? - YES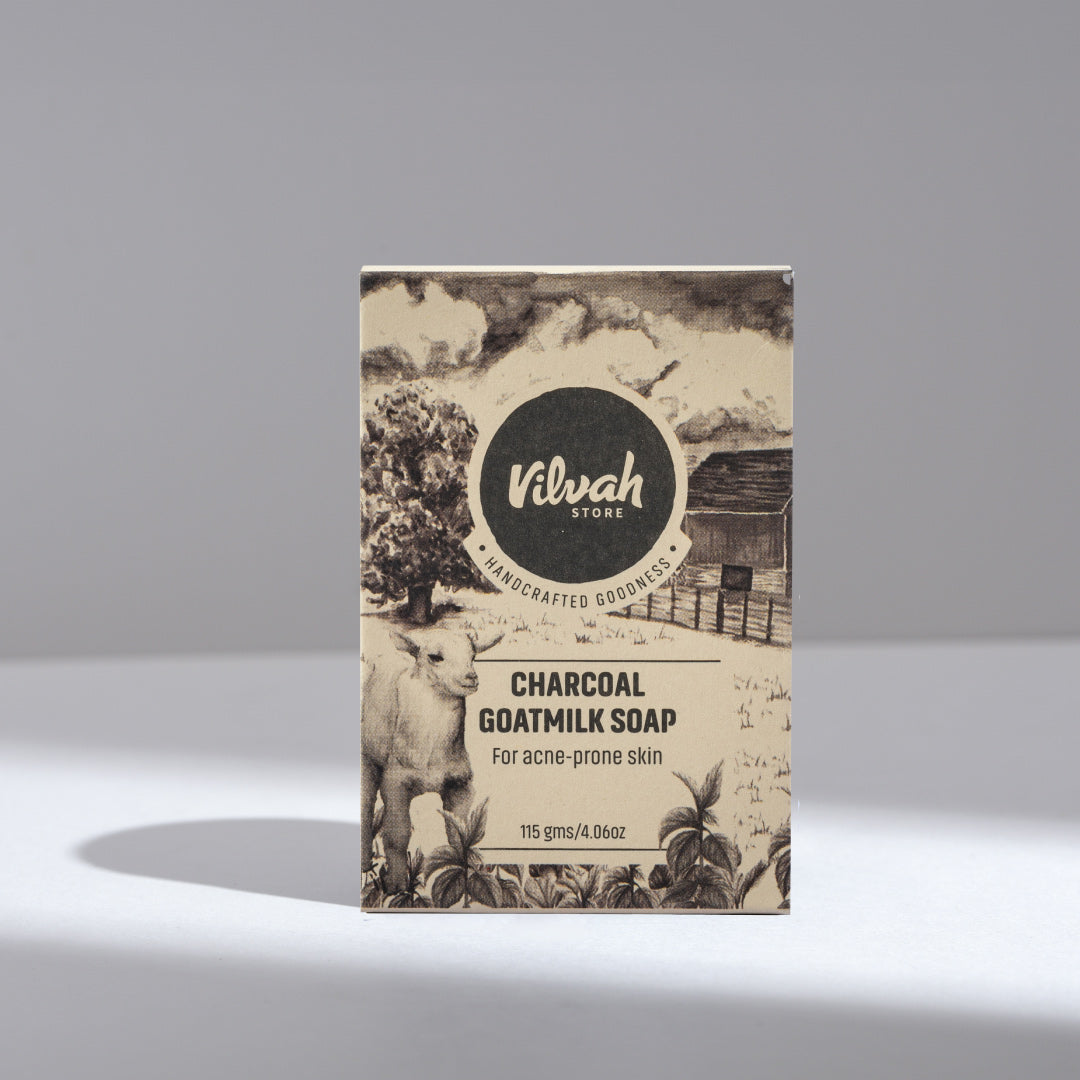 Refines pores and tightens skin

Balances skin's pH & treats acne
Grounded in nature, Growing with science
Why does your soap last only for a month or less even though we store it in soap dish?

What is the pH level of your soaps?

Your handmade soaps work well on my body. Shall I use the same on my face?

For the real you

Safe & sustainable

High performance formulation
Frequently bought together
Frequently bought together
This product is rated 4.7 of 5.0 stars.
It has received 49 reviews.
good for acne
treats oily skin and acne, provides flawless skin, reduces pore size, makes the skin tighter and firmer, and great for detoxification.
Best for acne and oily skin
My face feels so good and its jot becoming oily after using this soap. I could see the changes in my face visbily. Thanks Vilvah for this product.
Charcoal goat milk soap
It helps to get of black heads and acne also it didnot dry out skin. Soap is bit costly but it is worth for money.