Tomato and pinkclay soap
Brighter Skin with Effective Oil Control.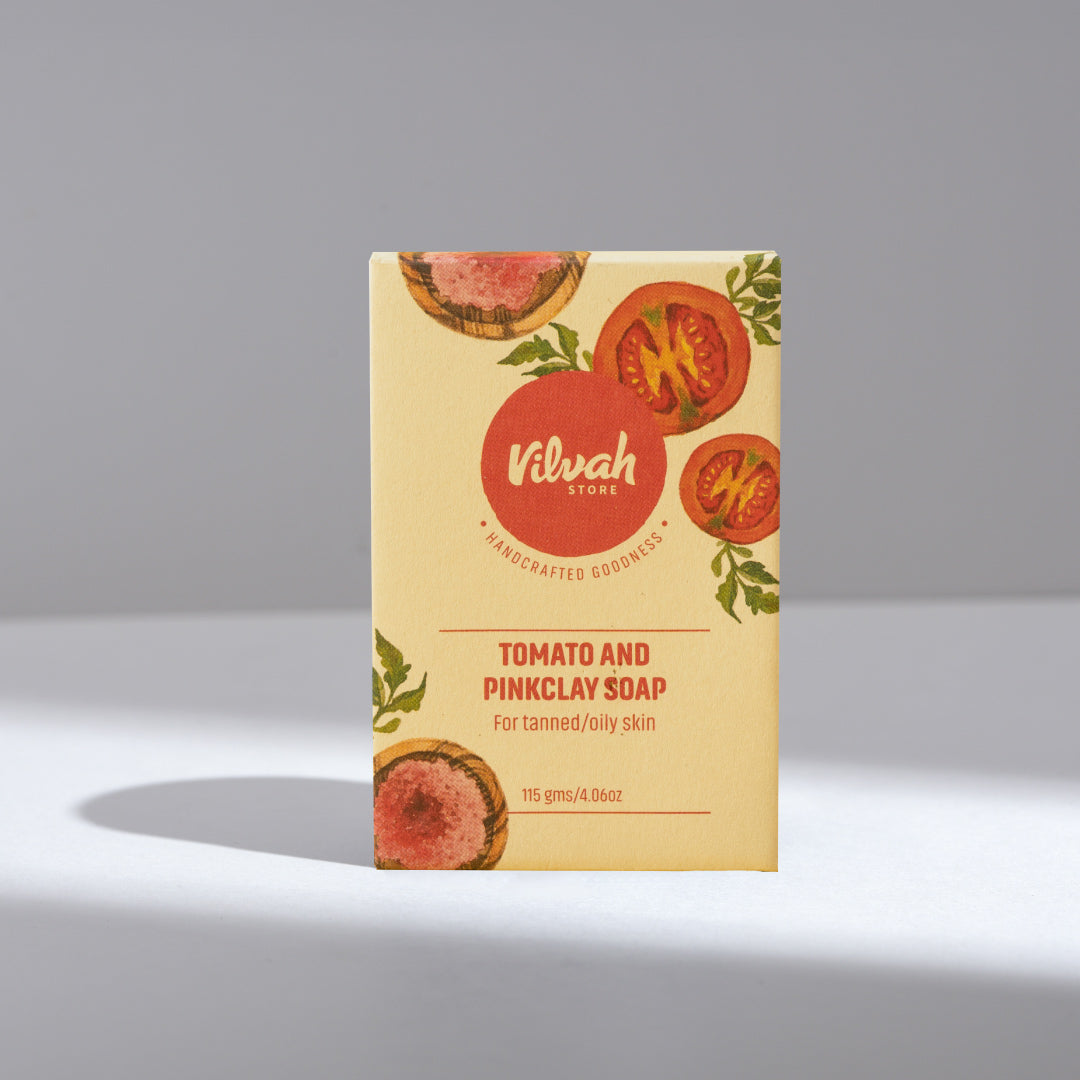 The Tomato and Pink Clay soap functions as a natural detanning agent while also reducing excess sebum production in oily skin. Lemon and basil essential oils are added for skin detoxification, acne control, and overall skin brightening. Quantity: 130g Skin type : Oily skin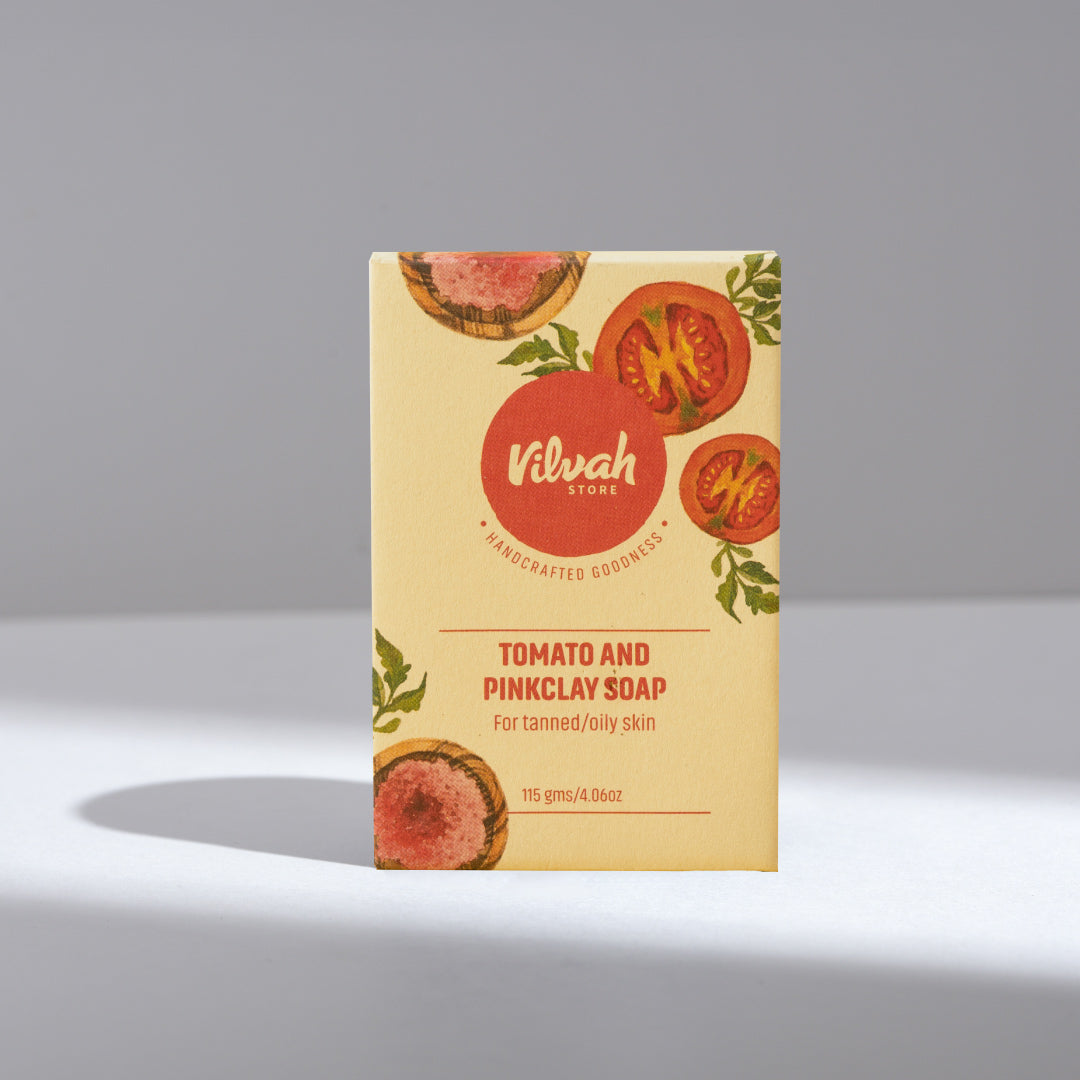 Reduce Blackheads & Refine Pores

Remove dead cells & improves complexion
Grounded in nature, Growing with science
Why does your soap last only for a month or less even though we store it in soap dish?

What is the pH level of your soaps?

Your handmade soaps work well on my body. Shall I use the same on my face?

For the real you

Safe & sustainable

High performance formulation
Frequently bought together
Frequently bought together
This product is rated 4.7 of 5.0 stars.
It has received 92 reviews.
Best soap
instant glow and reduction in acne marks after one month of use... Totally love it
Good product
It removes tan easily when used regularly,mild fragrance & a light soap, soaps in the market makes my skin completely dry & flaky skin ,but this tomato soap gives a smooth feel in regular use, can be used in face also,worth buying,.
superb
It's refreshing after using
Nice and smooth skin after applying, good products.
Must buy product!
Bathing is literally exciting now because of this lovely product! Skin has become softer and smoother and an totally satisfied with this product!