Milk Face Toner
Minimizes pores and Hydrates skin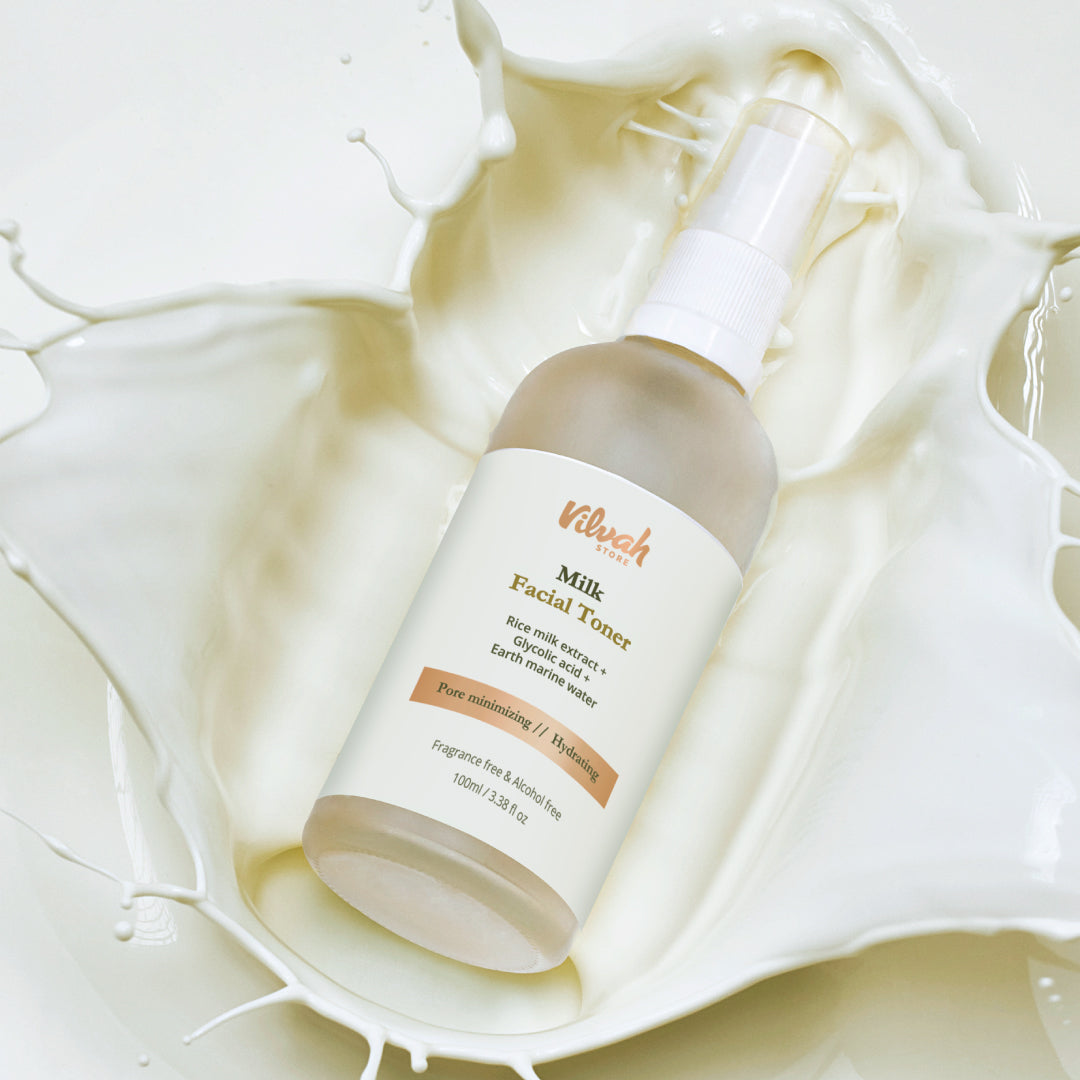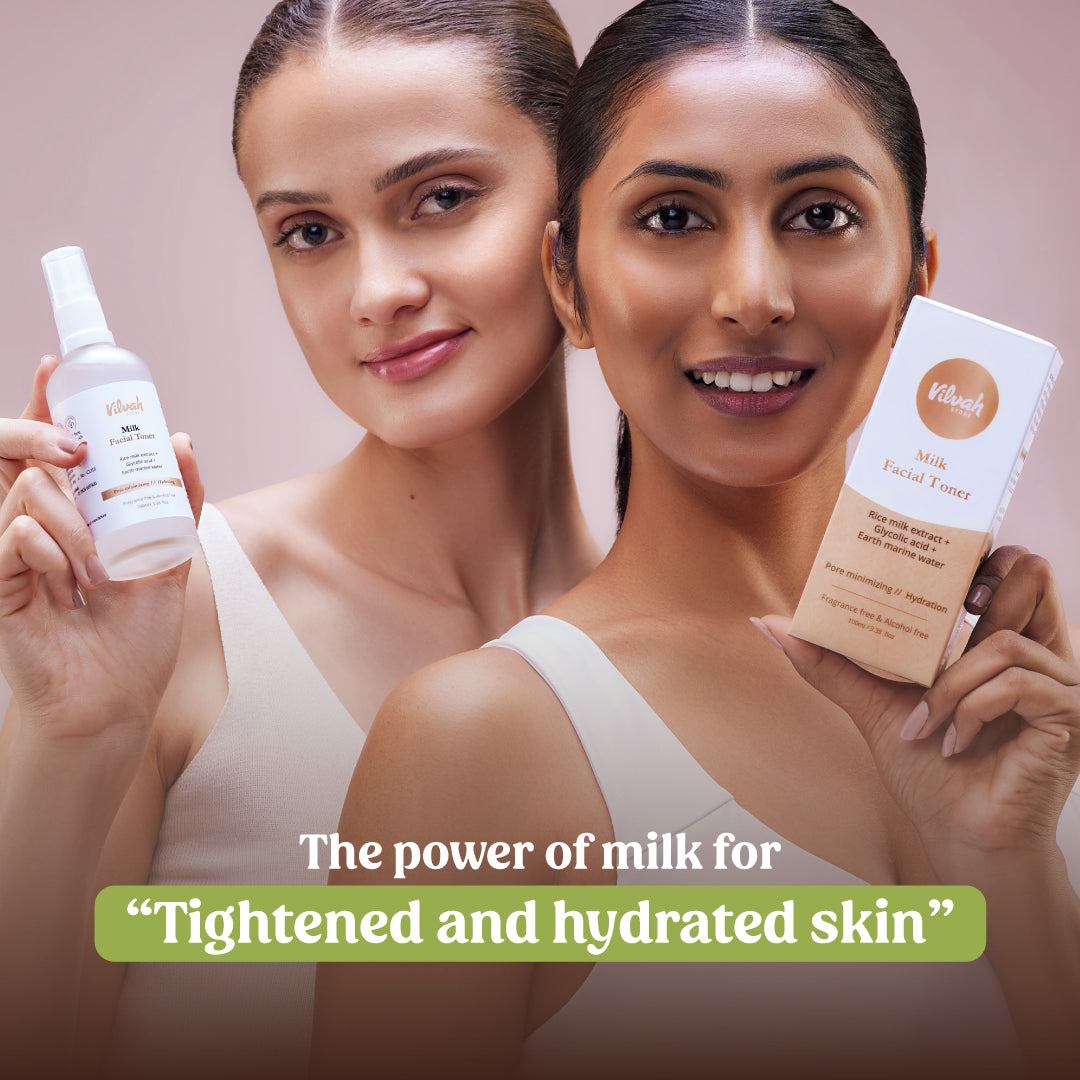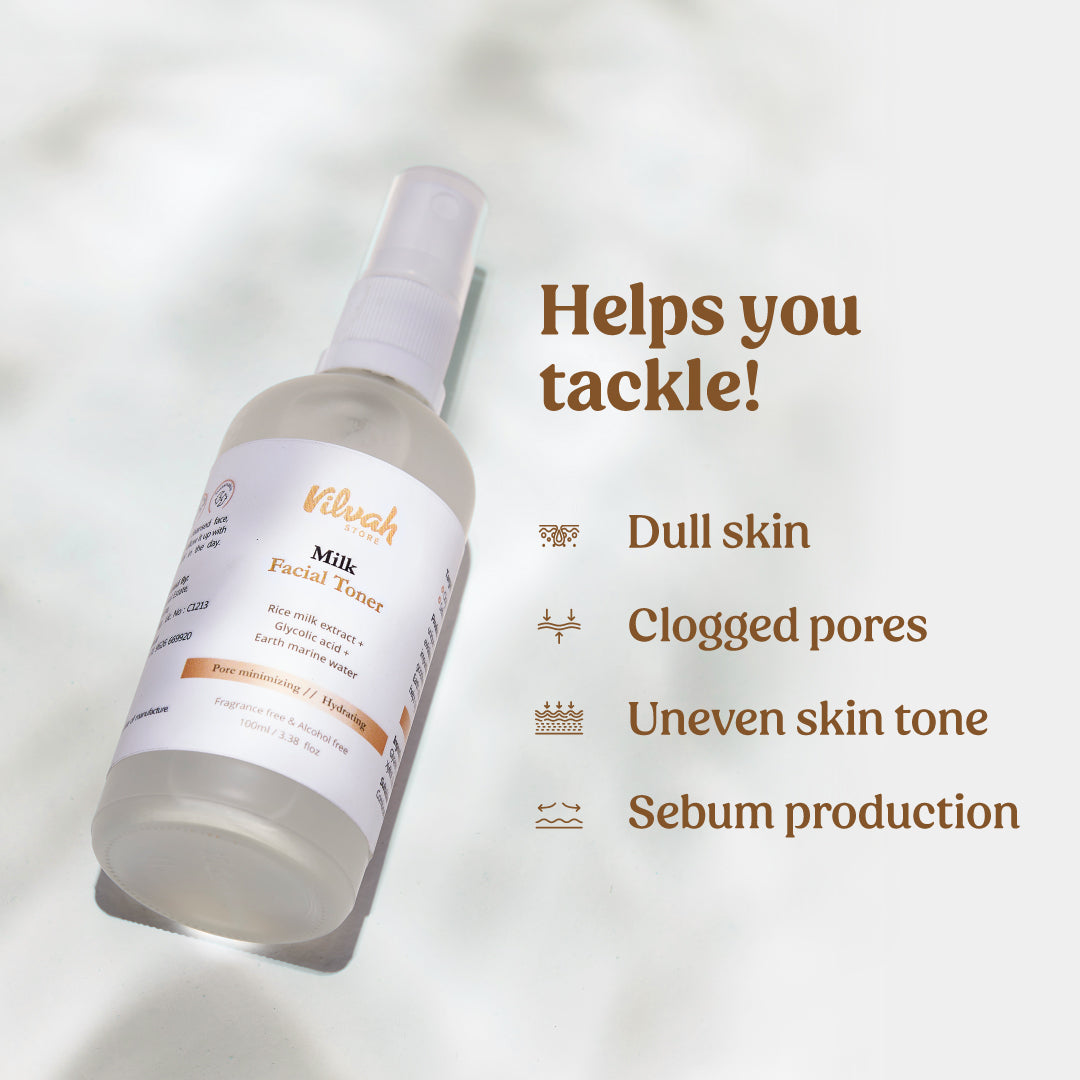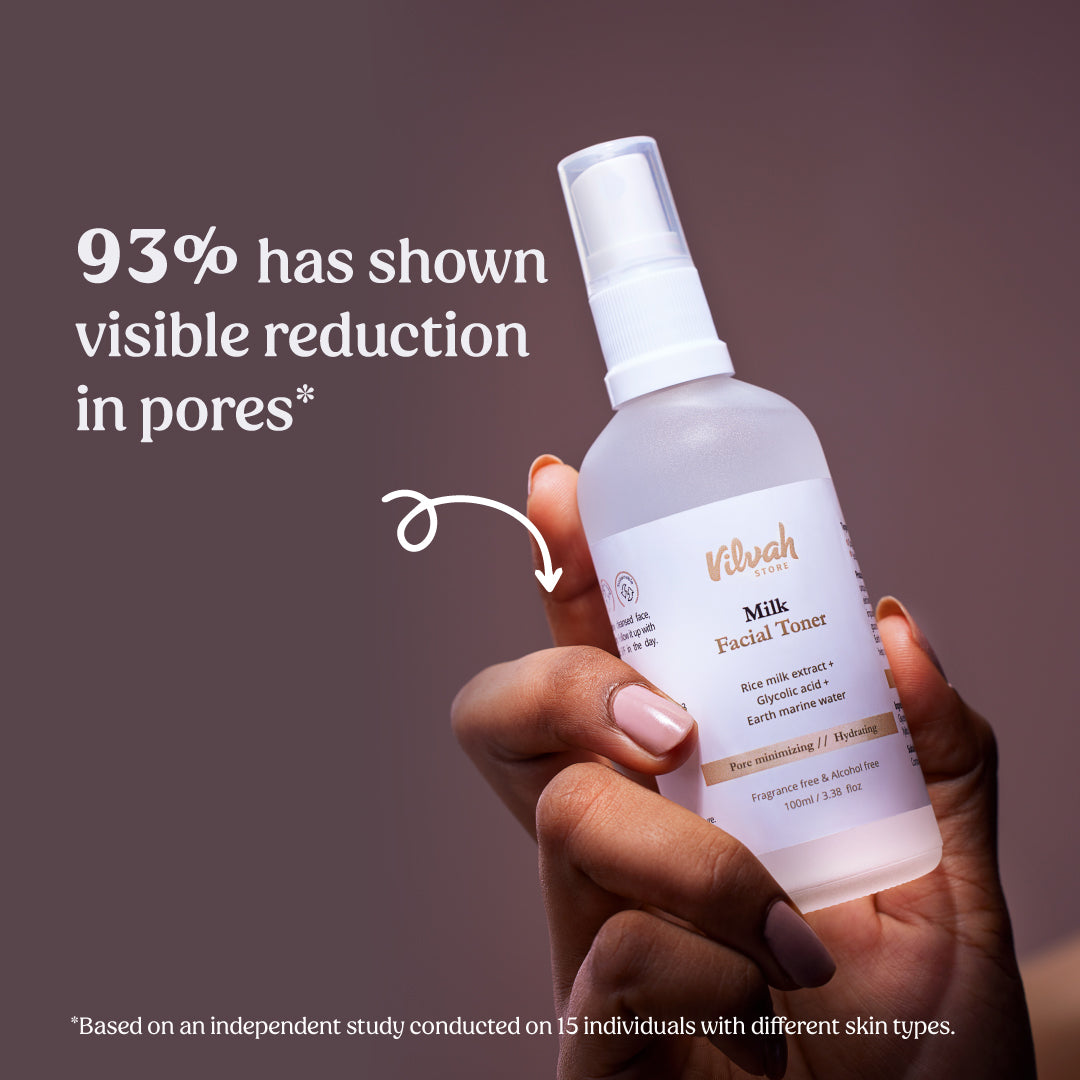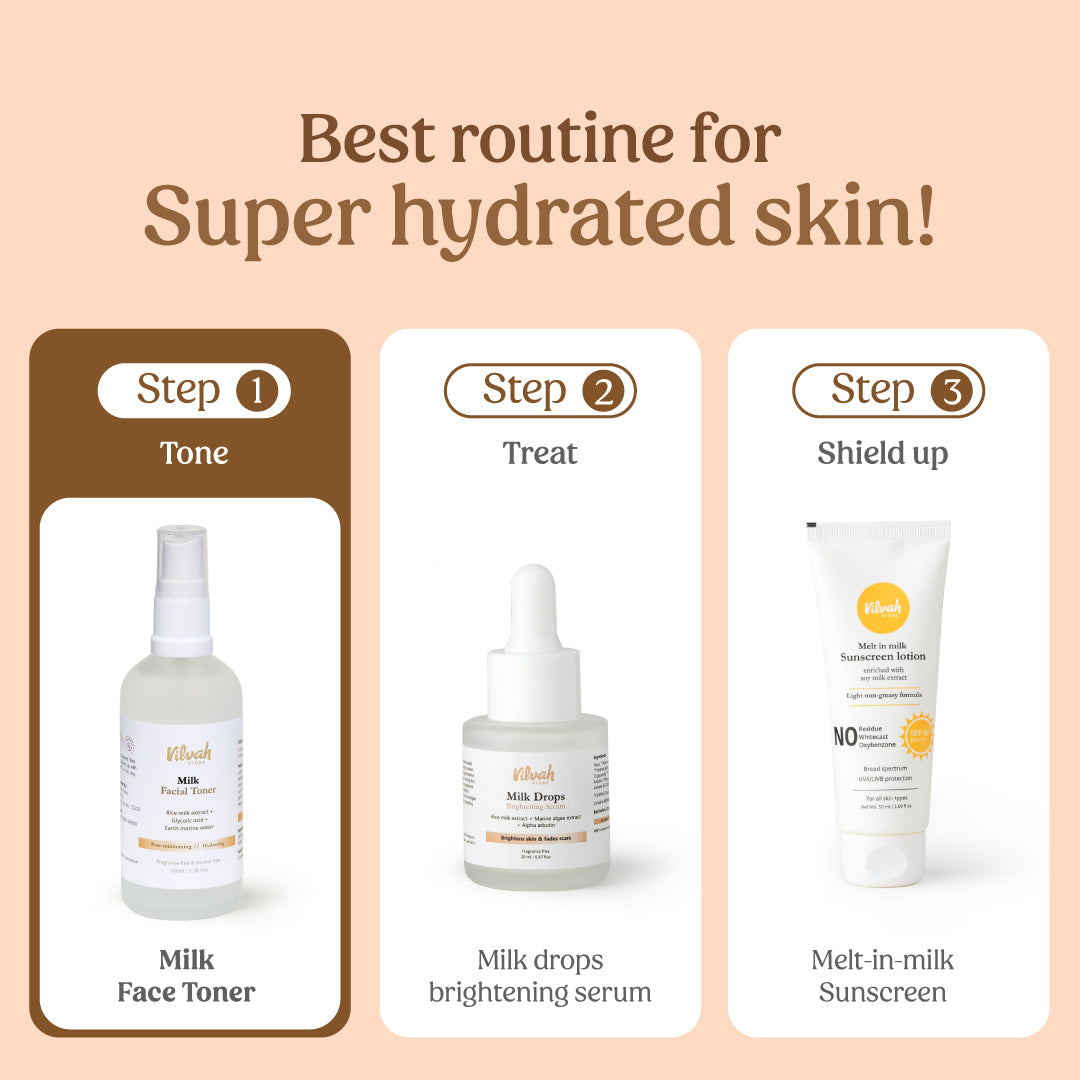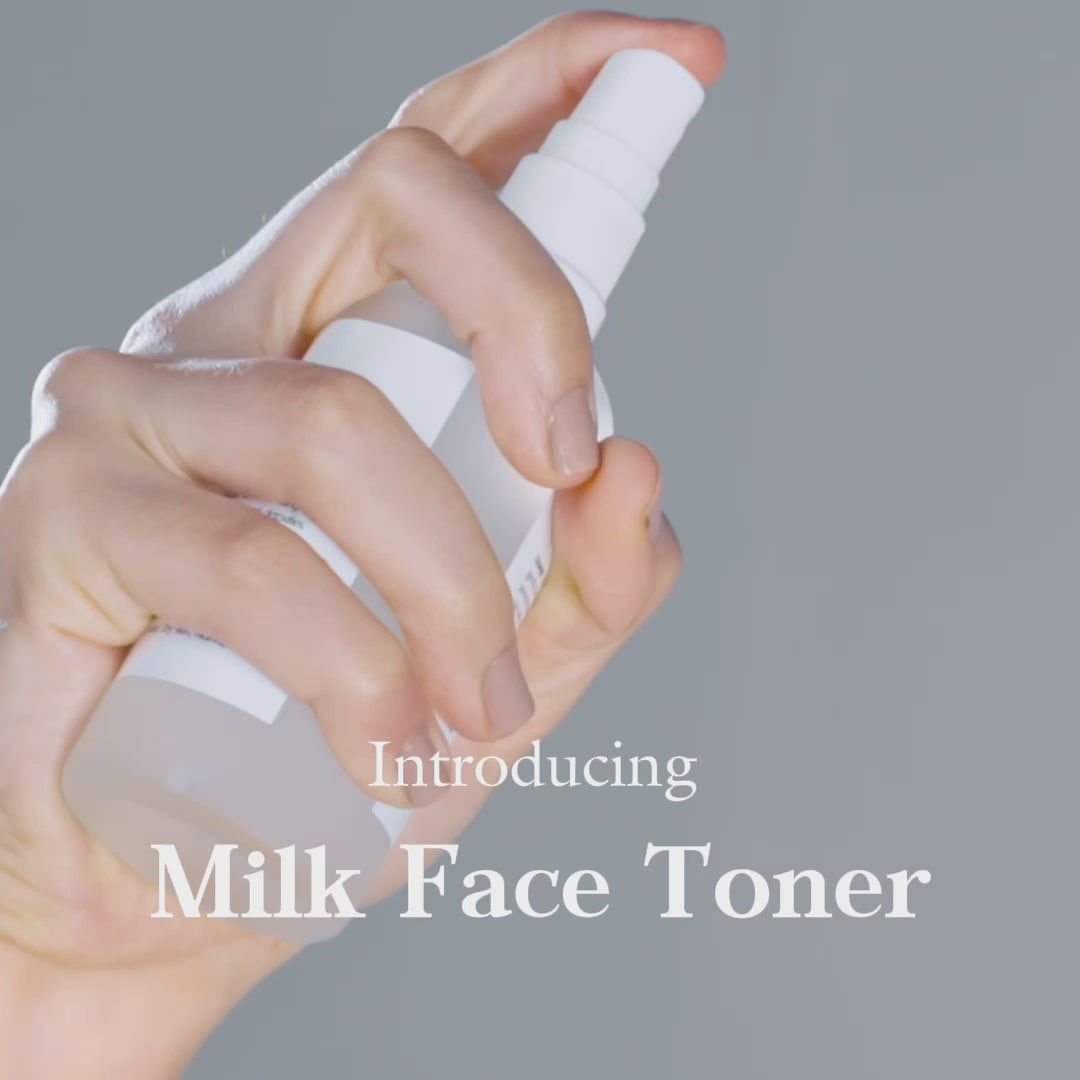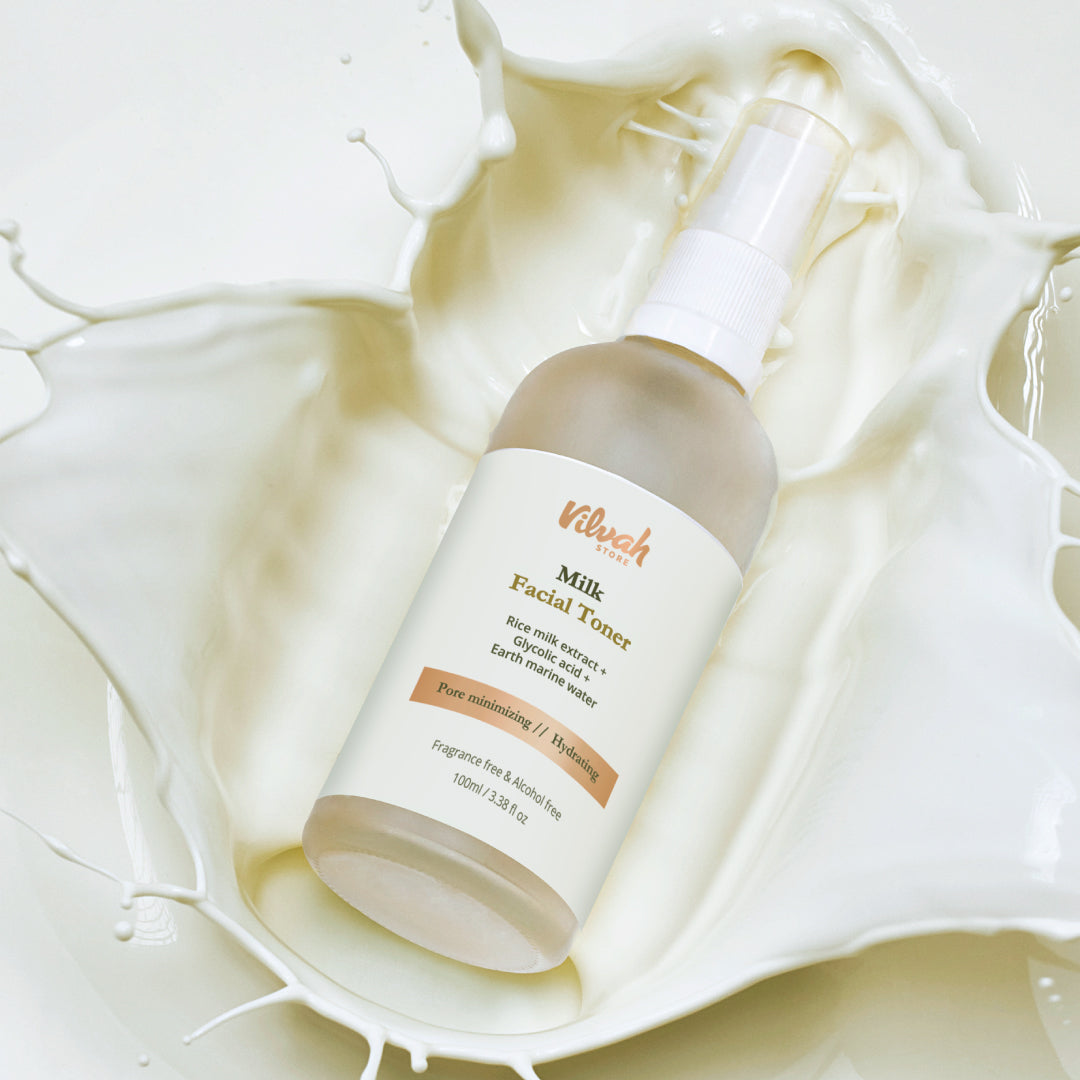 Balances skin's microbiome & pH level
Grounded in nature, Growing with science
What does Milk Face Toner do?

Does milk face toner help remove dead skin cells?

How is it different from the existing Toners?

Can Milk Face toner be used on all skin types?

How do I use Milk Face Toner in my skincare routine?

When should I use the Milk Face Toner?

Can this product be used during pregnancy?

Does this product contain artificial fragrances?

What age group can use this product?

For the real you

Safe & sustainable

High performance formulation
This product is rated 4.8 of 5.0 stars.
It has received 8 reviews.
real review
The product got launched today on vilvah and it has 6 reviews already claiming the product is great. Are any of these reviews real ?
Hello Vaishnavi Ma'am,
We really appreciate your query. Here's a secret we always give early access of our NEW LAUNCH in stores. Likewise, Milk Toner was also launched a week ago in all our stores and we are super excited that people are pouring all their love for the product. Hope the reviews help you to decide on your purchase. Happy glowing skin day ✨
Highly Recommend 😉
The Milk Face Toner's subtle fragrance adds a delightful touch to my skincare routine. ✨
Toner as milkkk🥰🥰🥰
what could I ask for more..... it feels like a double treat.... milk toner😍😍
Wonder in a bottle !!
Purchased from Malleshwaram store 3 days back and i can feel how hydrated my skin is. Truly a wonder in a bottle.