Neem Wood Comb (With Handle)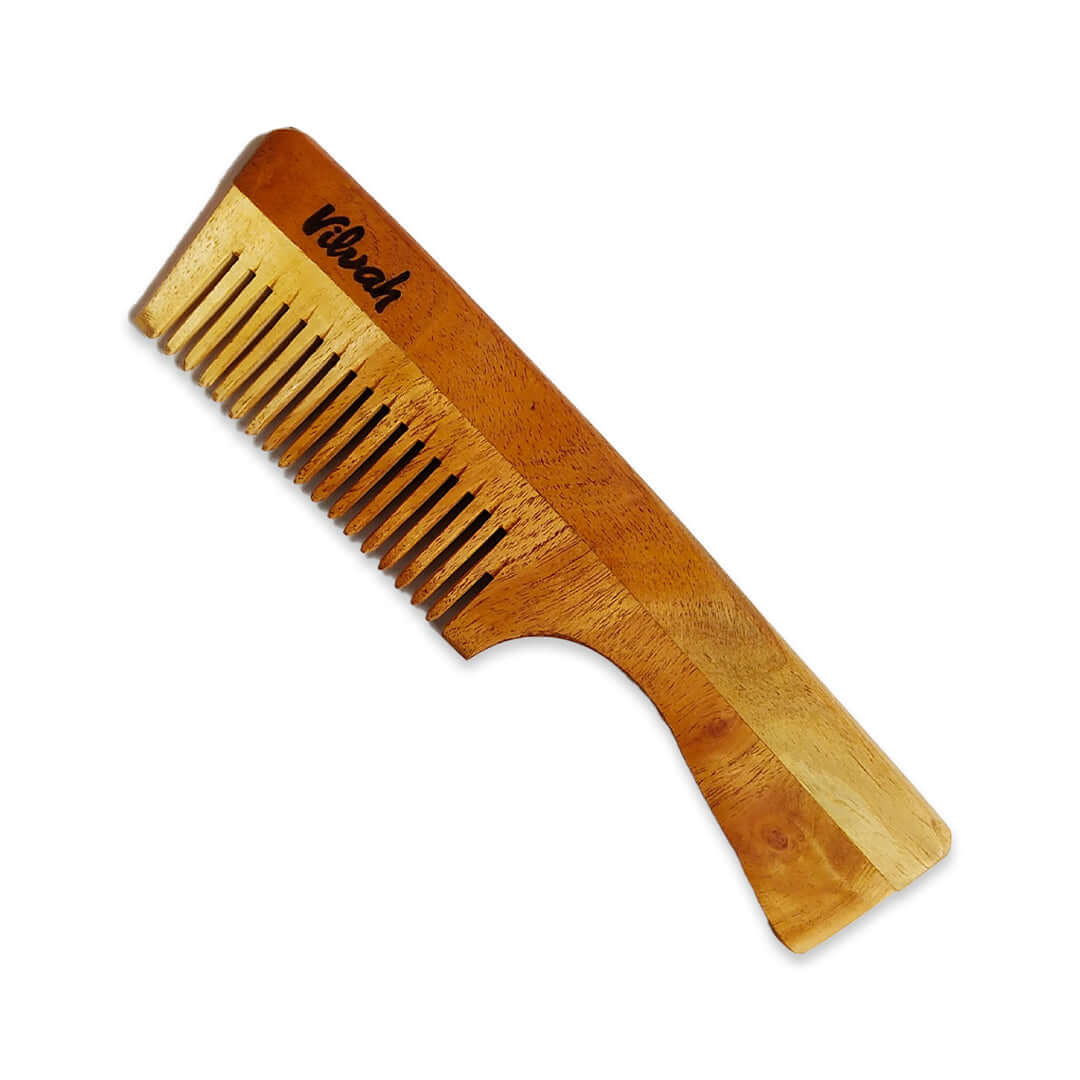 Description and Uses
Made up of 100% Herbal Indian neem wood and suitable for all age groups. Neem Wood Comb is a natural, non-invasive and herbal way of keeping your hair healthy. 
Neem Wood combs are handcrafted and eco-friendly. 
Using a neem wood comb regularly cures the scalp disorders like dandruff and fungal infections.
Unlike regular combs which are sharp and rough on your scalp, neem wood comb is gentle on your scalp. Since wood is a bad conductor, it doesn't create static electricity like plastic and metal combs which causes frizz and damage.
Neem Wood combs stimulate blood vessels and enhance blood circulation in the scalp thereby promoting hair growth.
Neem wood comb helps in distributing oil naturally produced by the scalp to the lengths of hair evenly and prevents the ends from drying out. Massaging the scalp with a wooden comb also helps in relaxing the mind.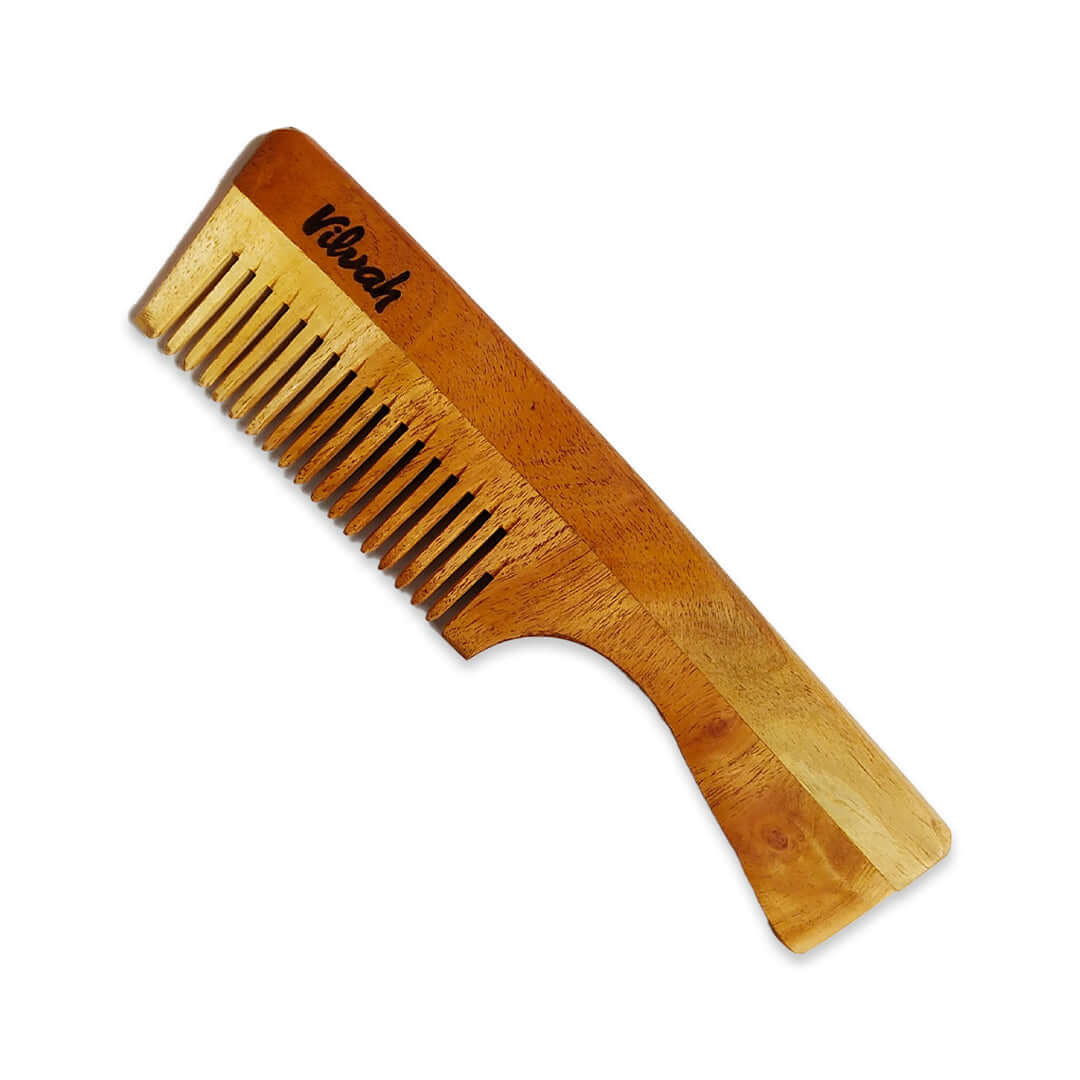 For the real you

Safe & sustainable

High performance formulation
Frequently bought together
Frequently bought together
This product is rated 4.5 of 5.0 stars.
It has received 8 reviews.
excellent!!
very useful and genuine product. it makes my hair very well managed after every hair combing and feels very smooth.already have got nice results for hair fall by using it's hair care products and I always have a strong belief on vilvah for it's authenticity and genuine herbal products.
Every ones Must have
Very useful for detangle , I basically Love this concept of Neem comb brush, One time investment for long period which is really great!!!
Nice
Tbh, never knew the importance of wooden combs unless I started to use them. Stopped using plastic combs and started using these. Also maybe due to other practises like using satin scrunchies and wooden combs, my hairfall has reduced to an extent. Not completely reduced, but still reduced.