Classic Goatmilk Soap
Nourishes and Hydrates Your Skin.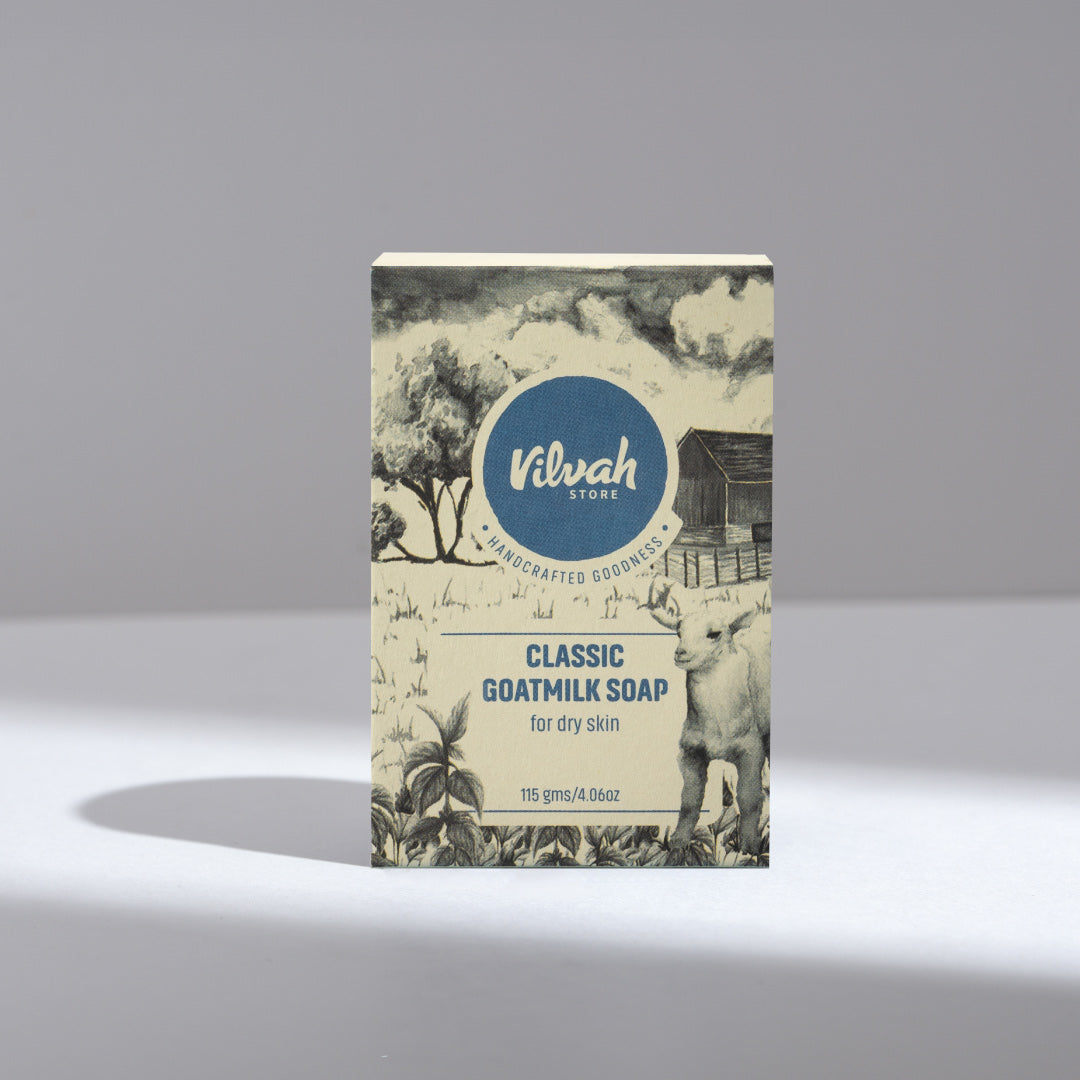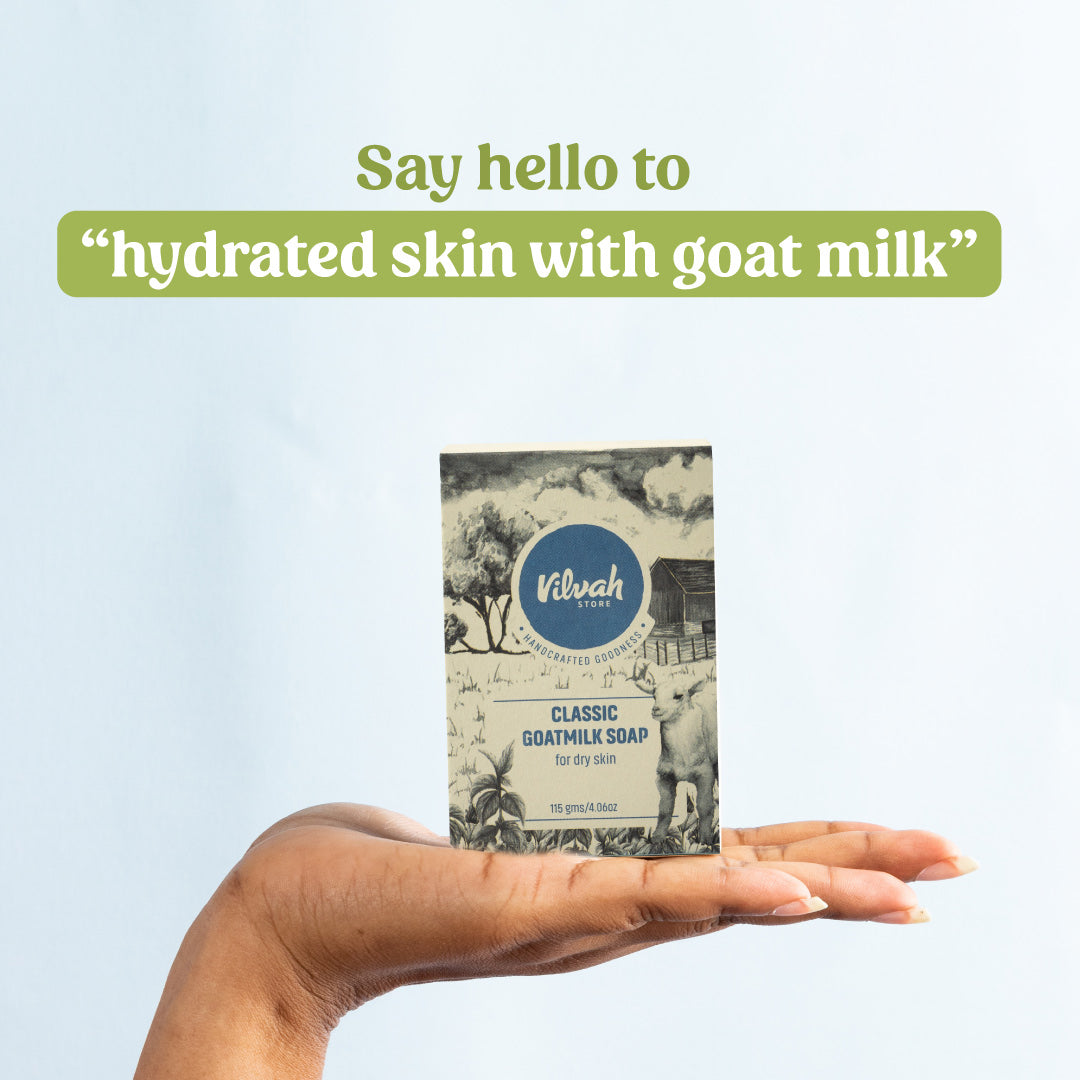 Goat Milk Soap offers intense hydration, a boon for those with dry and sensitive skin. Packed with alpha-hydroxy acids and vitamins, it maintains youthful skin and effectively addresses acne-prone skin. Whether your skin is healthy or in need of care, our handmade soap, crafted with raw goat milk straight from the farm instead of water, is a definite benefit.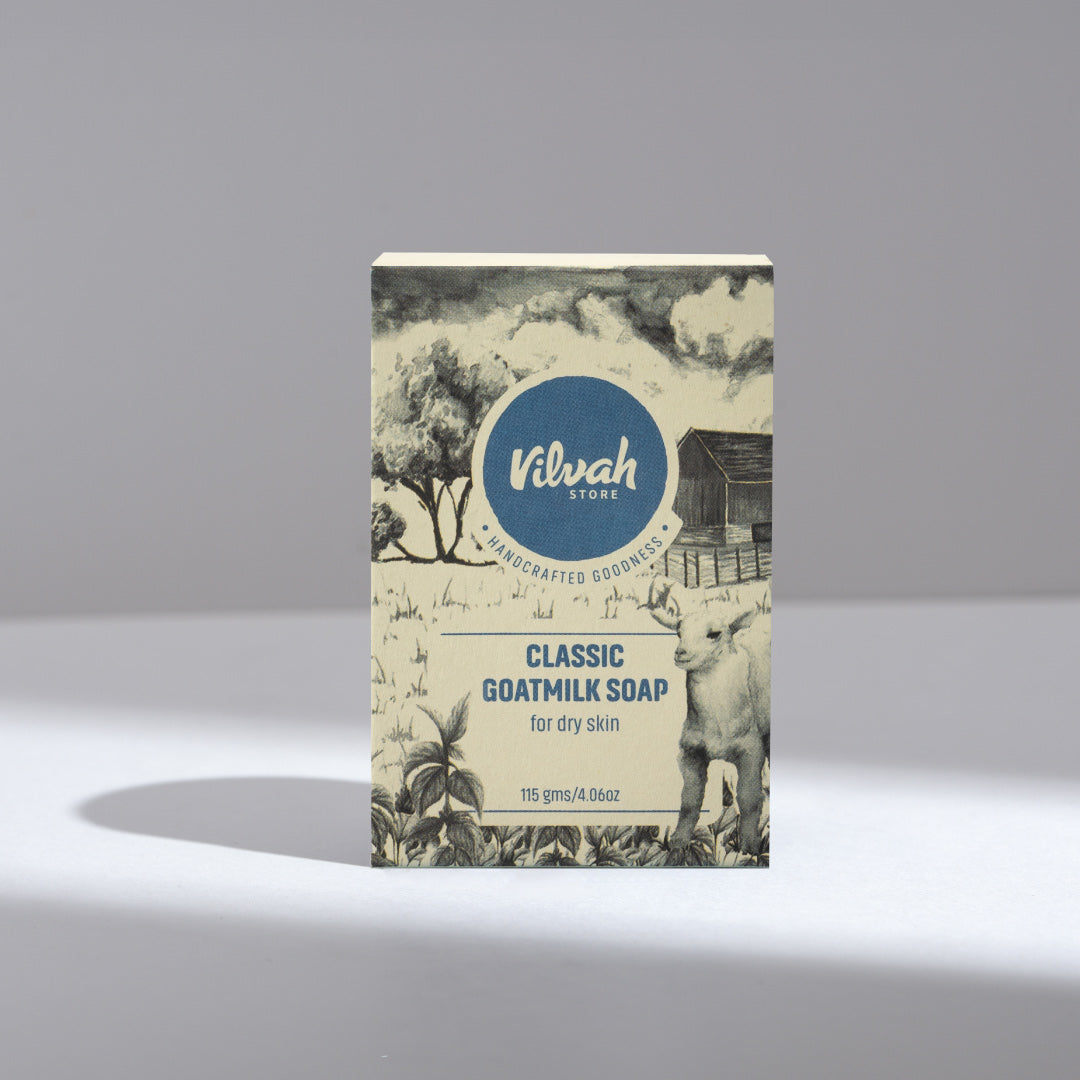 Hydration & Moisturization
Grounded in nature, Growing with science
Why does your soap last only for a month or less even though we store it in soap dish?

What is the pH level of your soaps?

Your handmade soaps work well on my body. Shall I use the same on my face?

For the real you

Safe & sustainable

High performance formulation
Frequently bought together
Frequently bought together
This product is rated 4.4 of 5.0 stars.
It has received 43 reviews.
Great!
I really loved the soap, especially the aroma. It is enticing! But my only issue is that, the soap melted when I carried it during travel.
Marvelous
The skin is softer & clean
Excellent
The classic goat milk soap is excellent for dry skin. Highly recommended.
Best for all ages
This is the one soap works best even in the hard water and keeps the skin moisture .I'm using it for last 3 more years. I recommend this
Skin brightening and nourishing
I've a very dry skin. Like only Dove soap works for me. Not even baby soaps. I tried this onee, it had such a refreshing effect on my skinn. It brightened and tightened my skin soo well. Have been using it for two weeks. This still keeps my skin a little dry. But far better than any other products. Body lotion can keep up for that. Verdict is, its a very good product for me