Goat Milk Hair Mask
Deep conditions hair and defines curls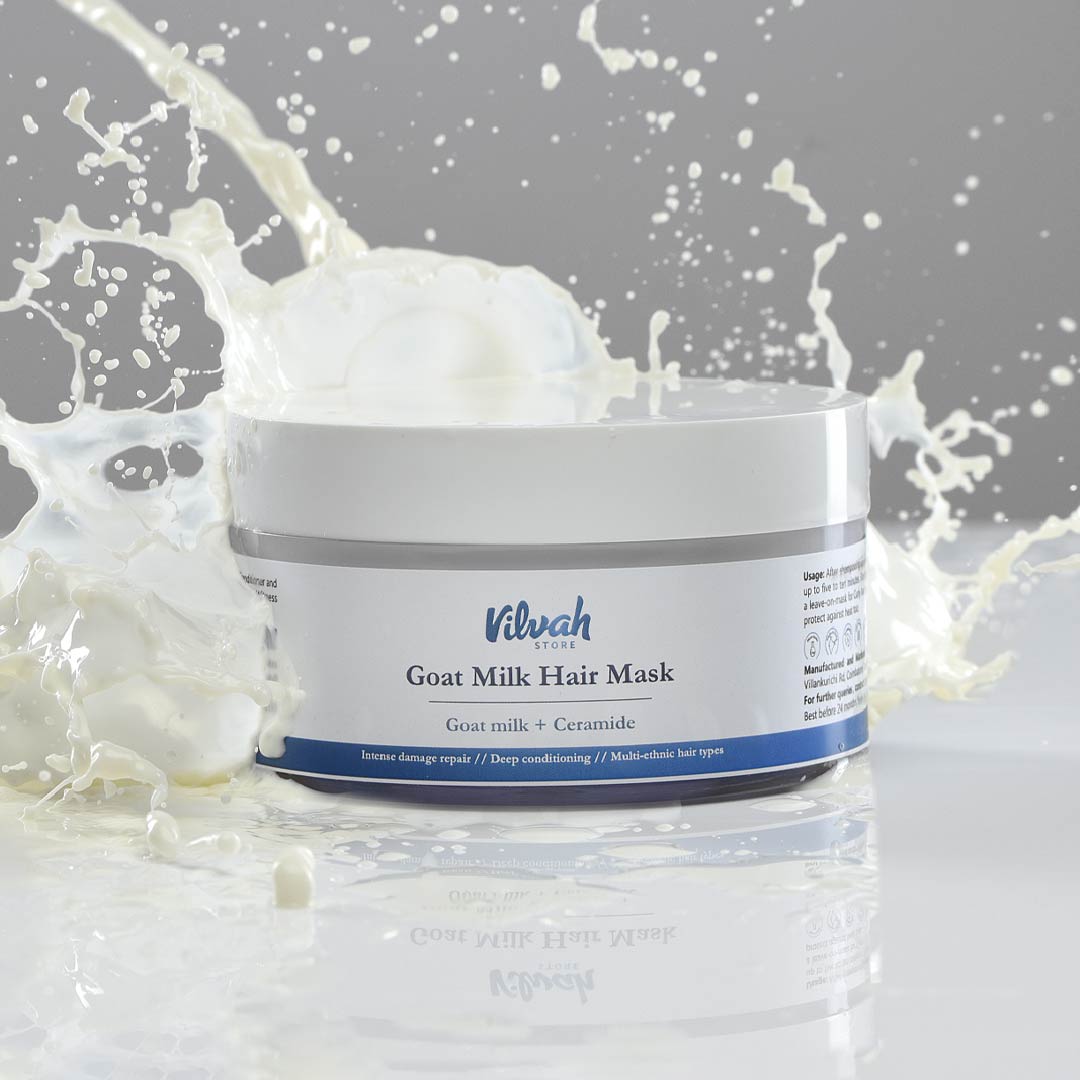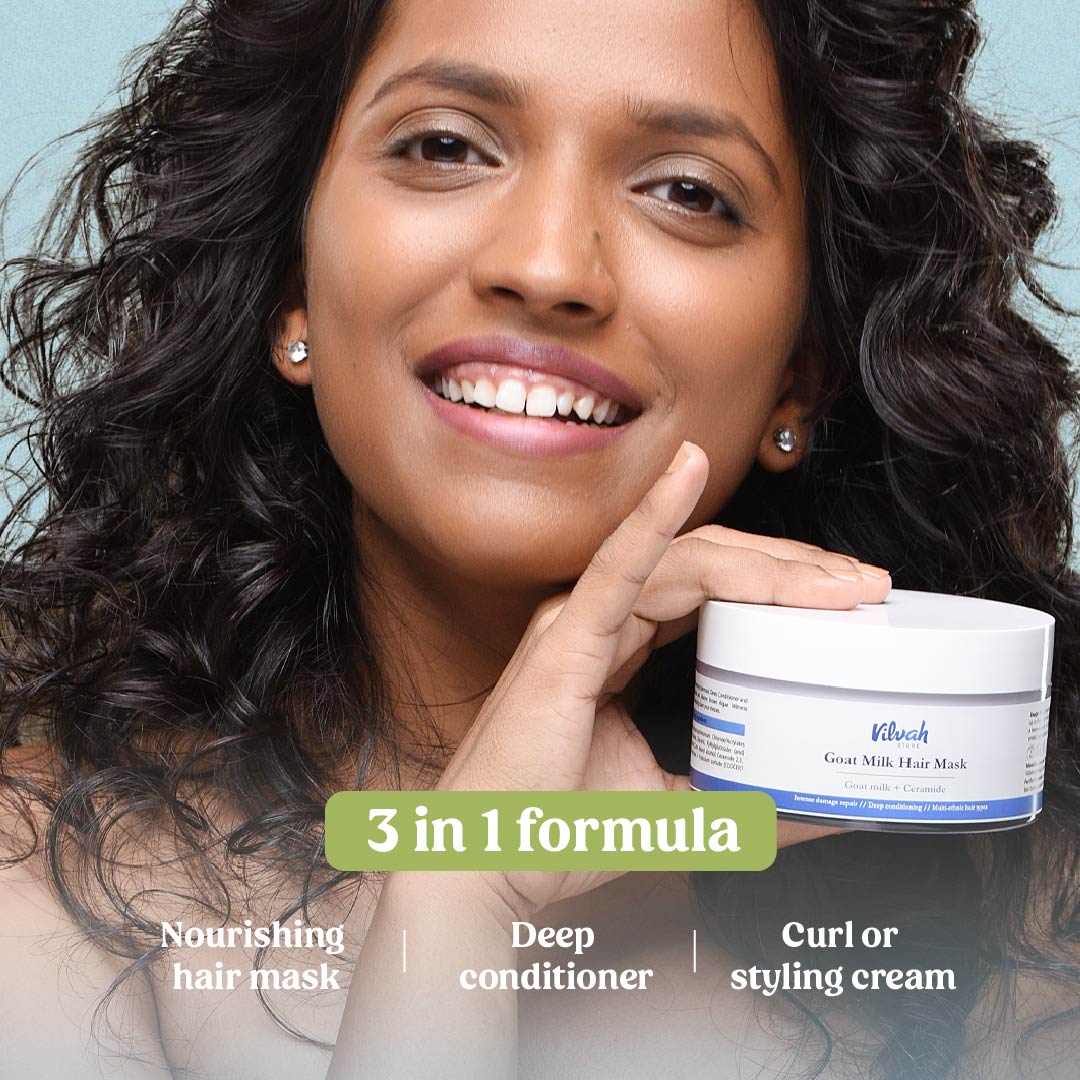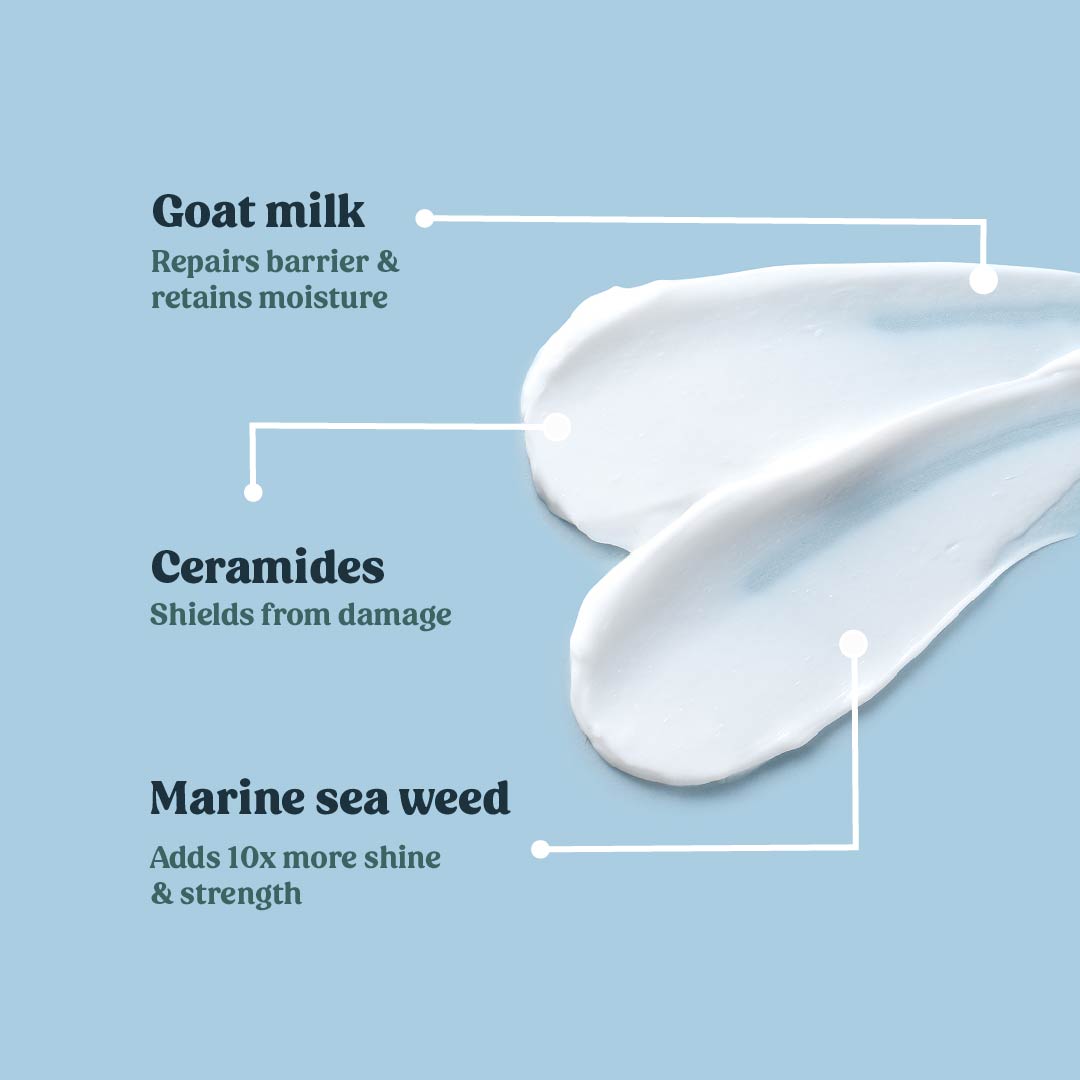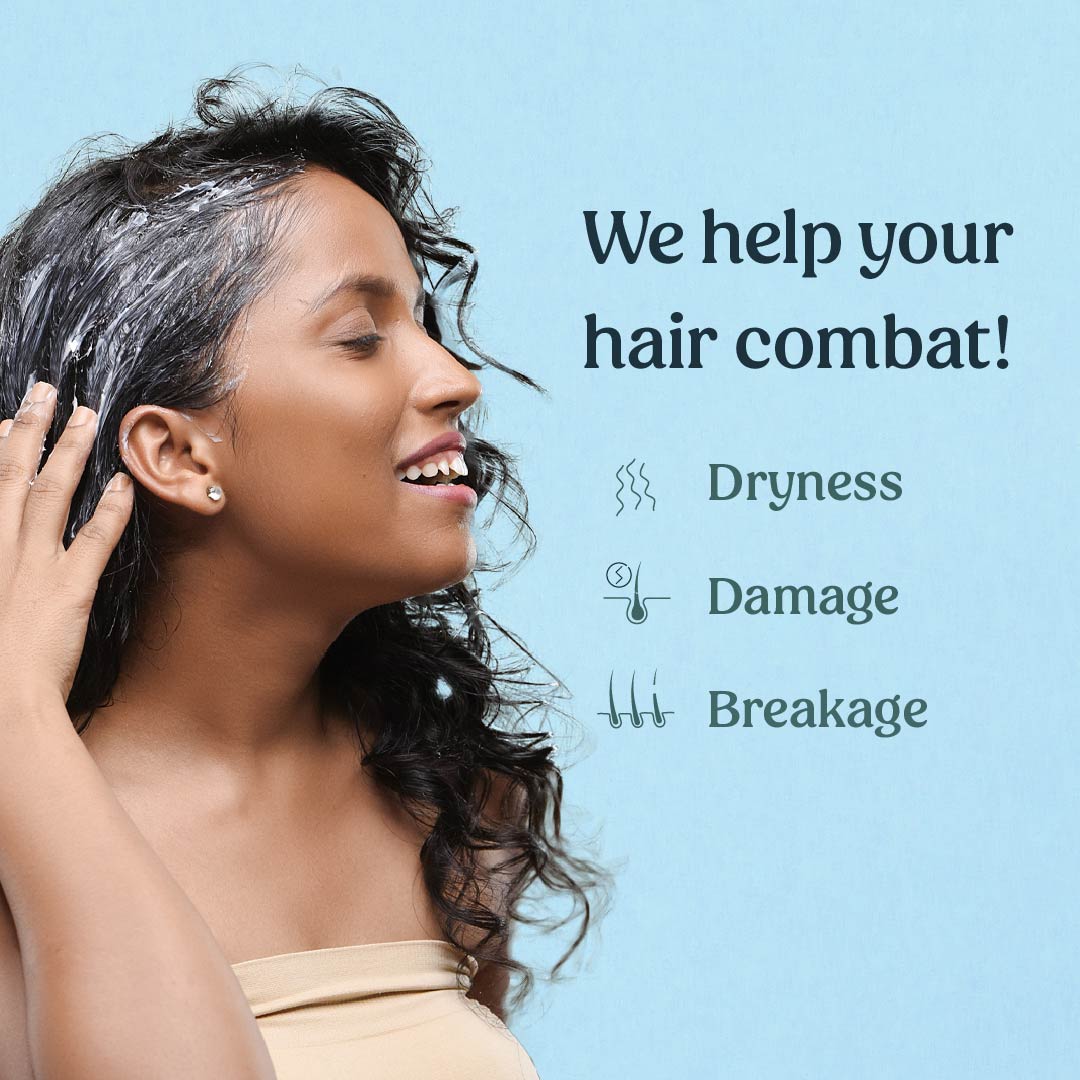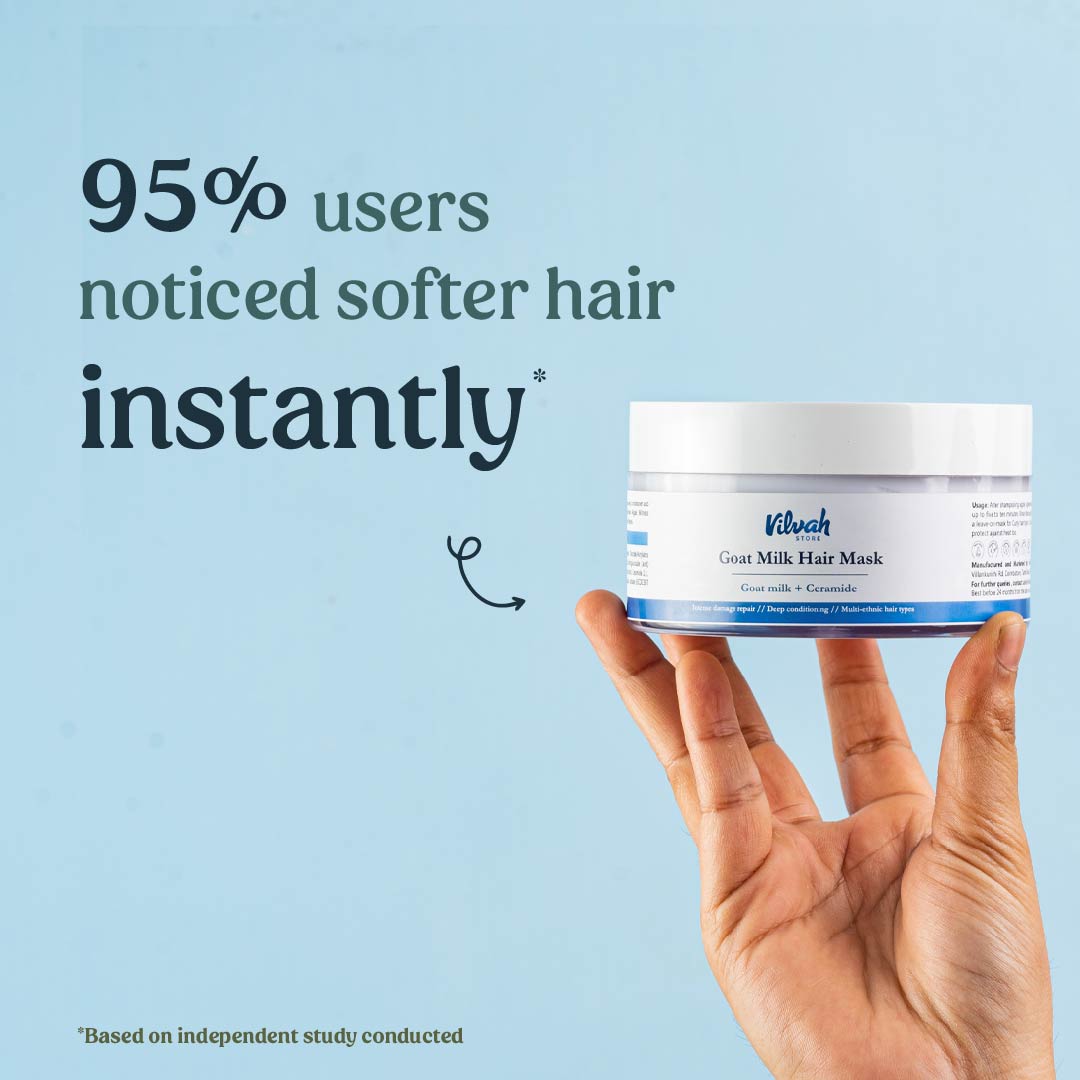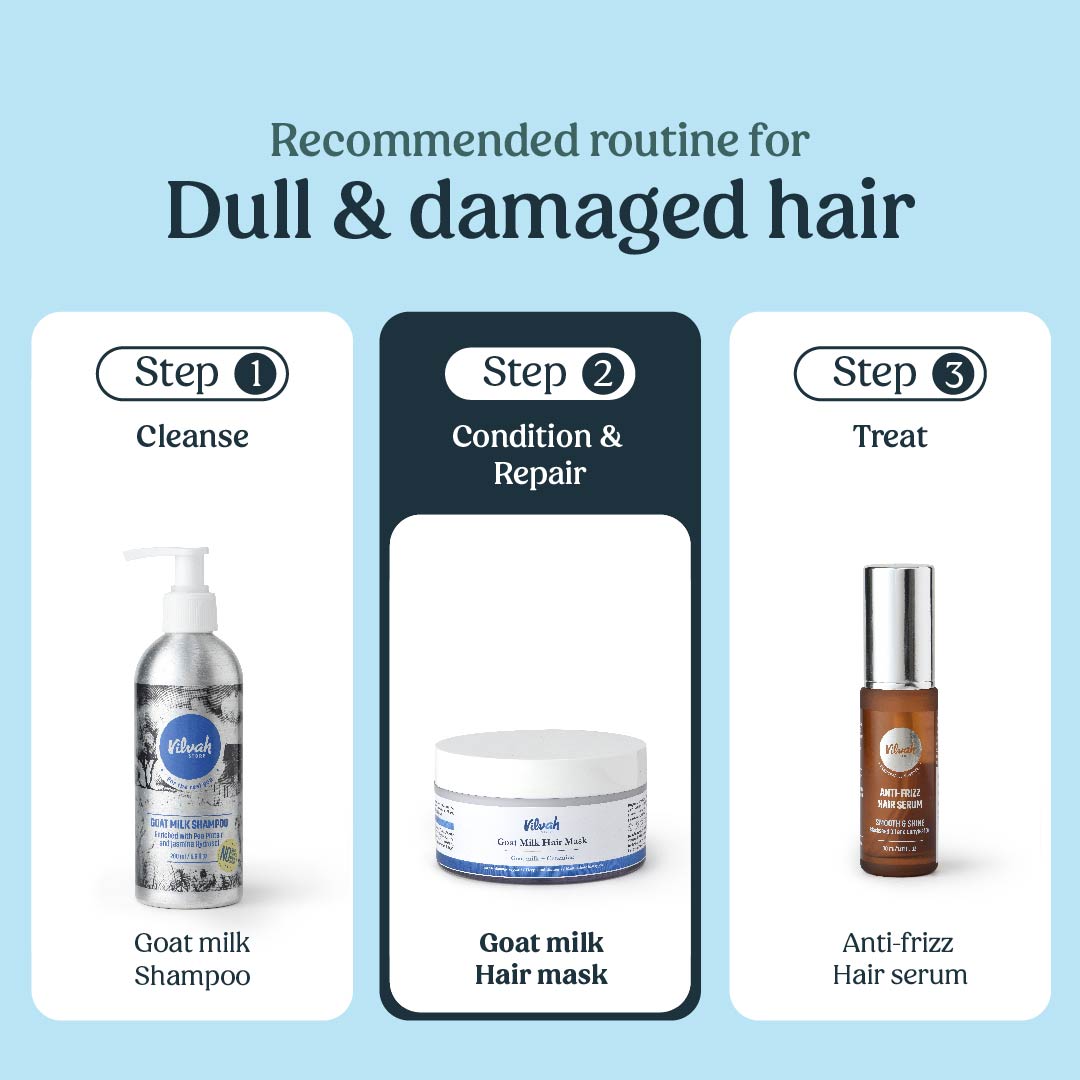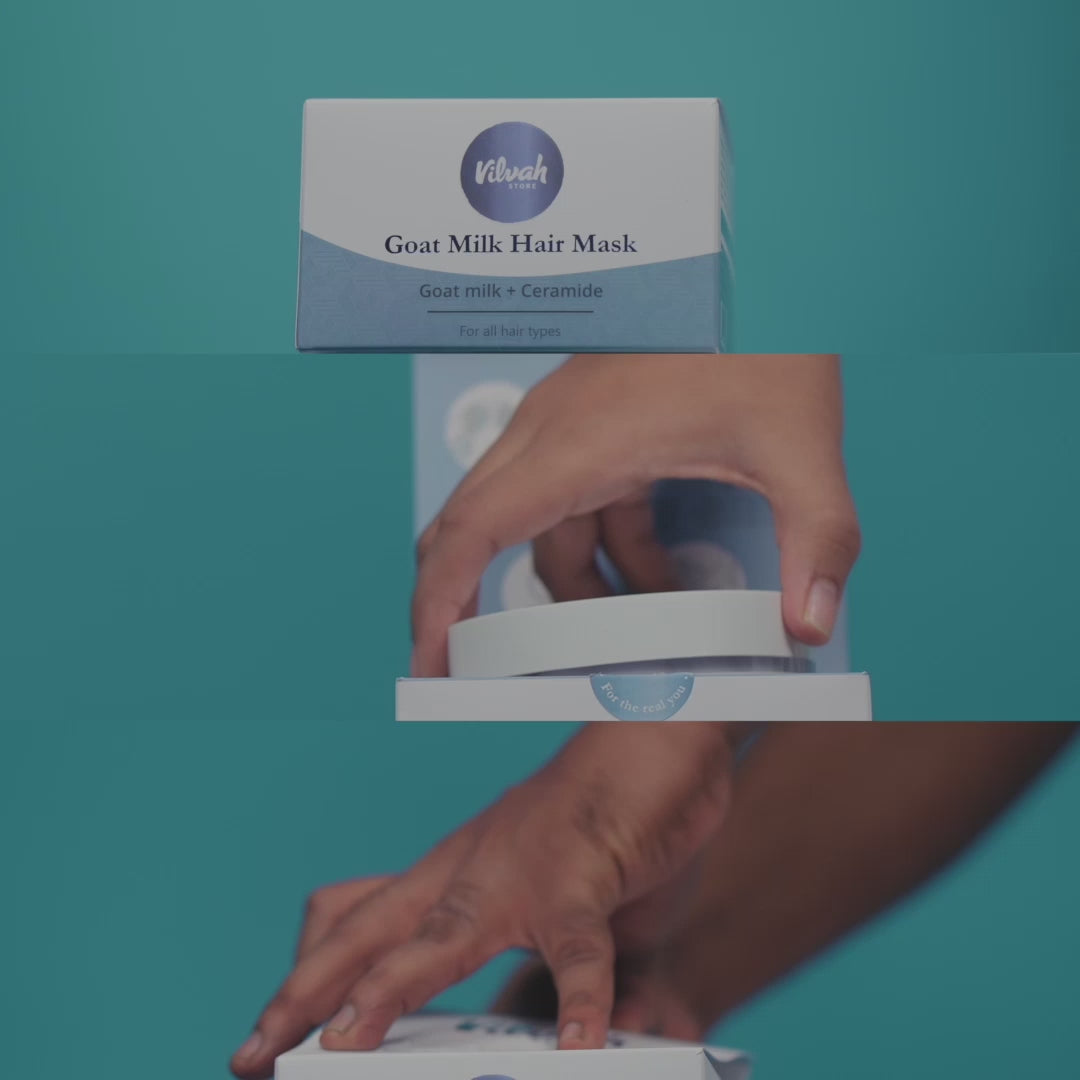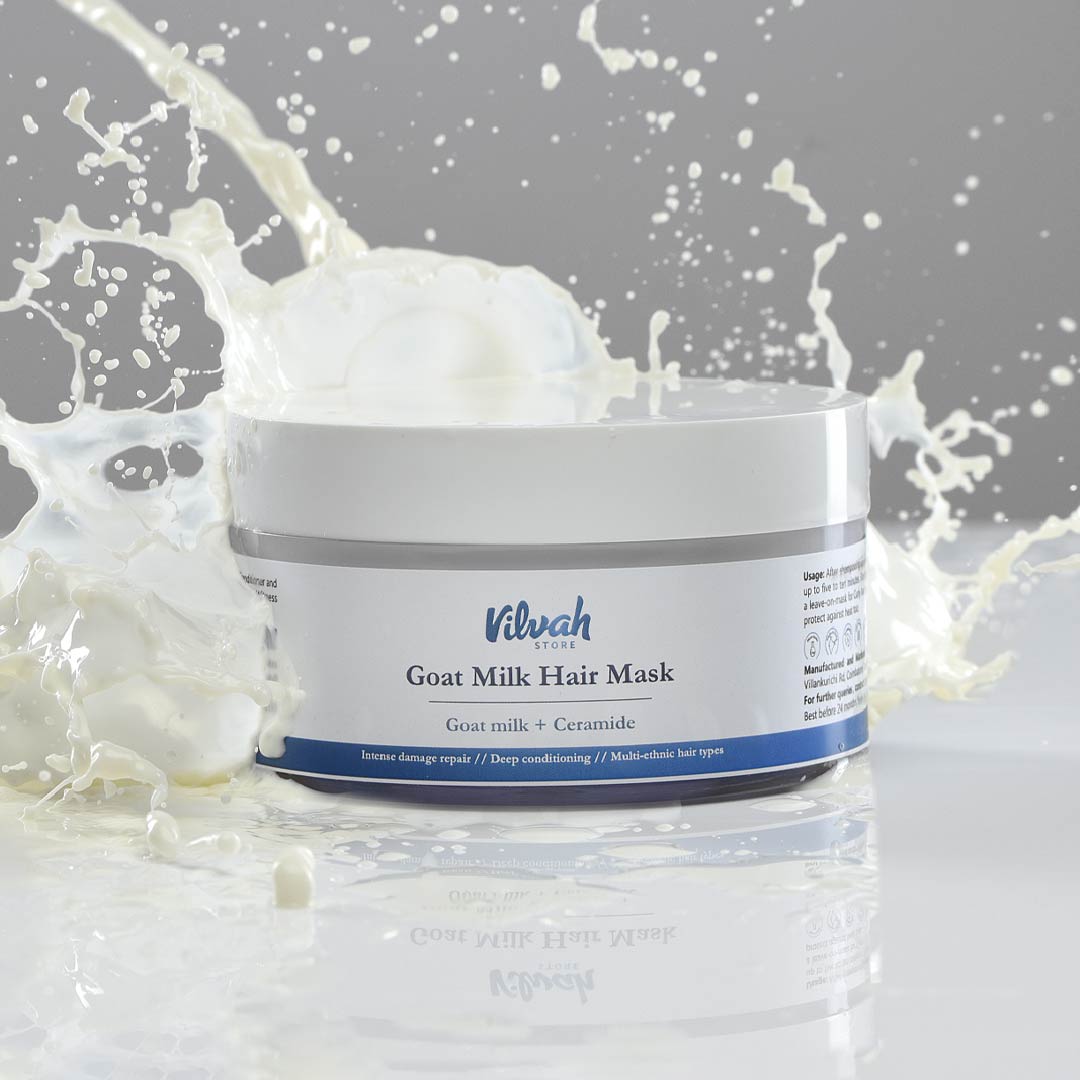 Grounded in nature, Growing with science
How many times should I use hair mask?

How long should the hair mask be kept?

How to apply a hair mask?

Can it be used by both men and women?

Is this safe to use during pregnancy?

What age group can use this hair mask?

What does ceramide do to hair? Is ceramide good for scalp?

For the real you

Safe & sustainable

High performance formulation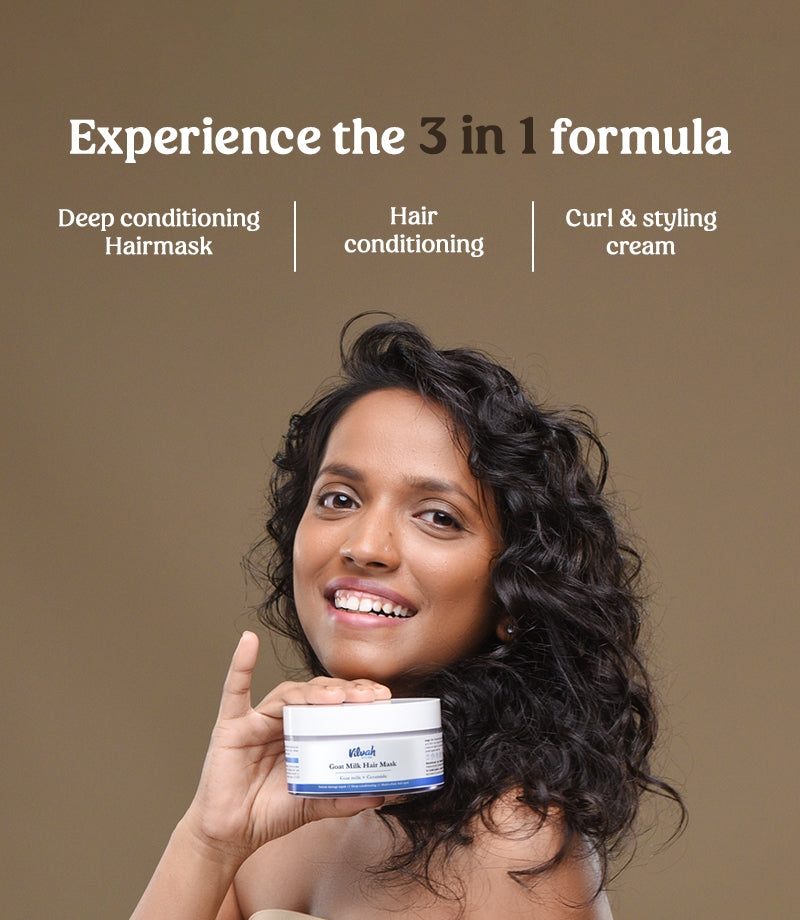 This product is rated 4.9 of 5.0 stars.
It has received 24 reviews.
goat milk hair mask
it works wonders in split end hair and is well suitable for dry hair
Yet another great product
Amazing hair mask for Curly Hair
I recently tried a new hair mask, and I'm thrilled with the results! This product left my curly hair feeling incredibly soft and manageable. The scent was also lovely and not overpowering. It provided deep hydration and helped tame frizz, leaving my locks looking healthy and vibrant. I highly recommend this hair mask for anyone looking to revive their hair's natural beauty.
THE best mask for curlies
Absolutely love this hair mask! It is a game changer from the first use. I have low porosity thick hair and my hair simply loves this mask. I had been using imported curl creams - curlsmith, curls etc., Even tried some home grown brands which unfortunately left my curls weighed down.
Vilvah's goat milk mask on the other hand turned out to give me the perfect balance between moisture and bounce. From the very first use. So now not only do I use it as an after shampoo mask, but also as a curl cream. It is also much lighter on my pocket, compared to the expensive imported ones.
Goat milk hair mask
I am using this as styling cream....
Really a good one and feeling soft,Friz free and bouncy hair ...
Thank you vilvah❤️