Vetiver Water Facial Toner
Balances pH and tackles premature ageing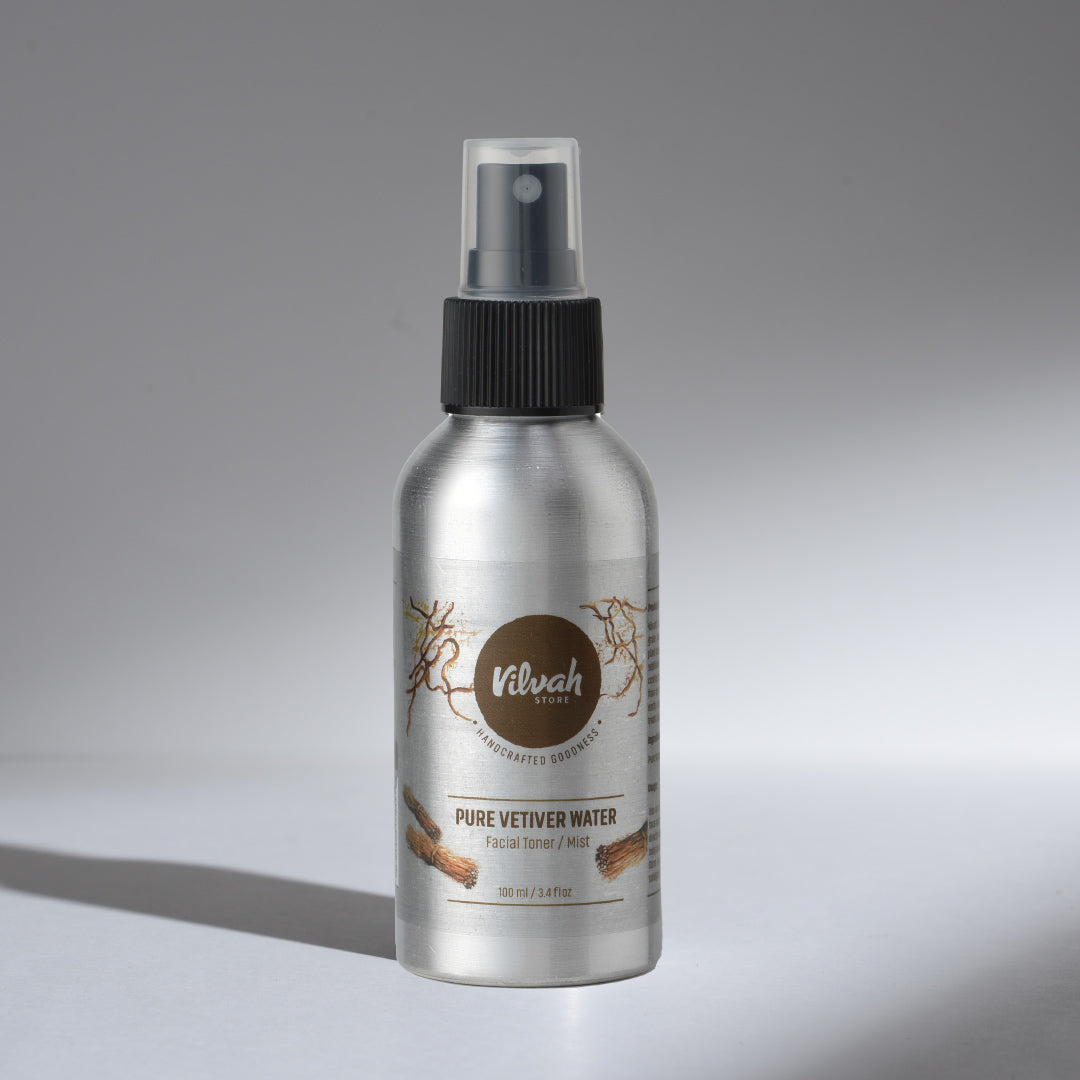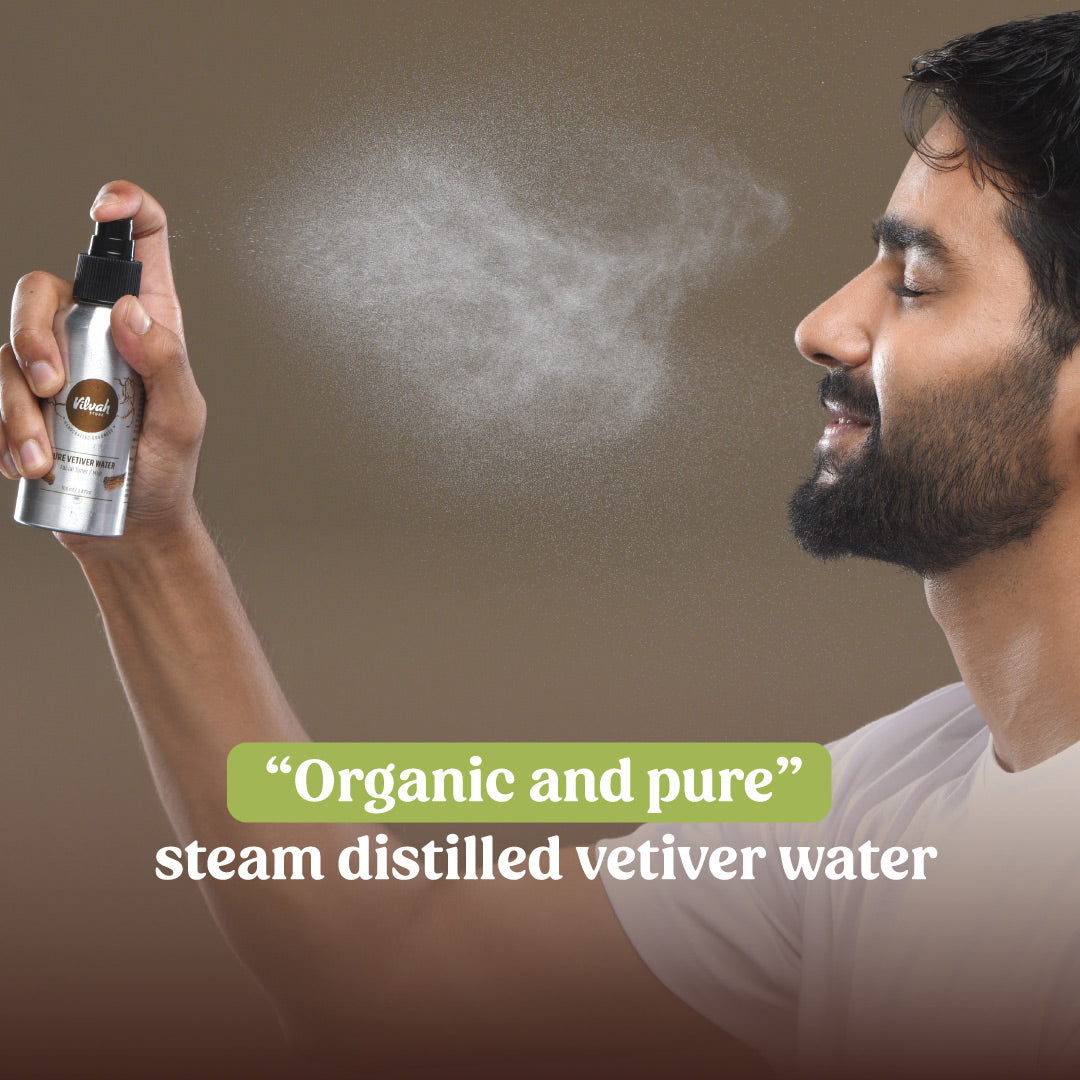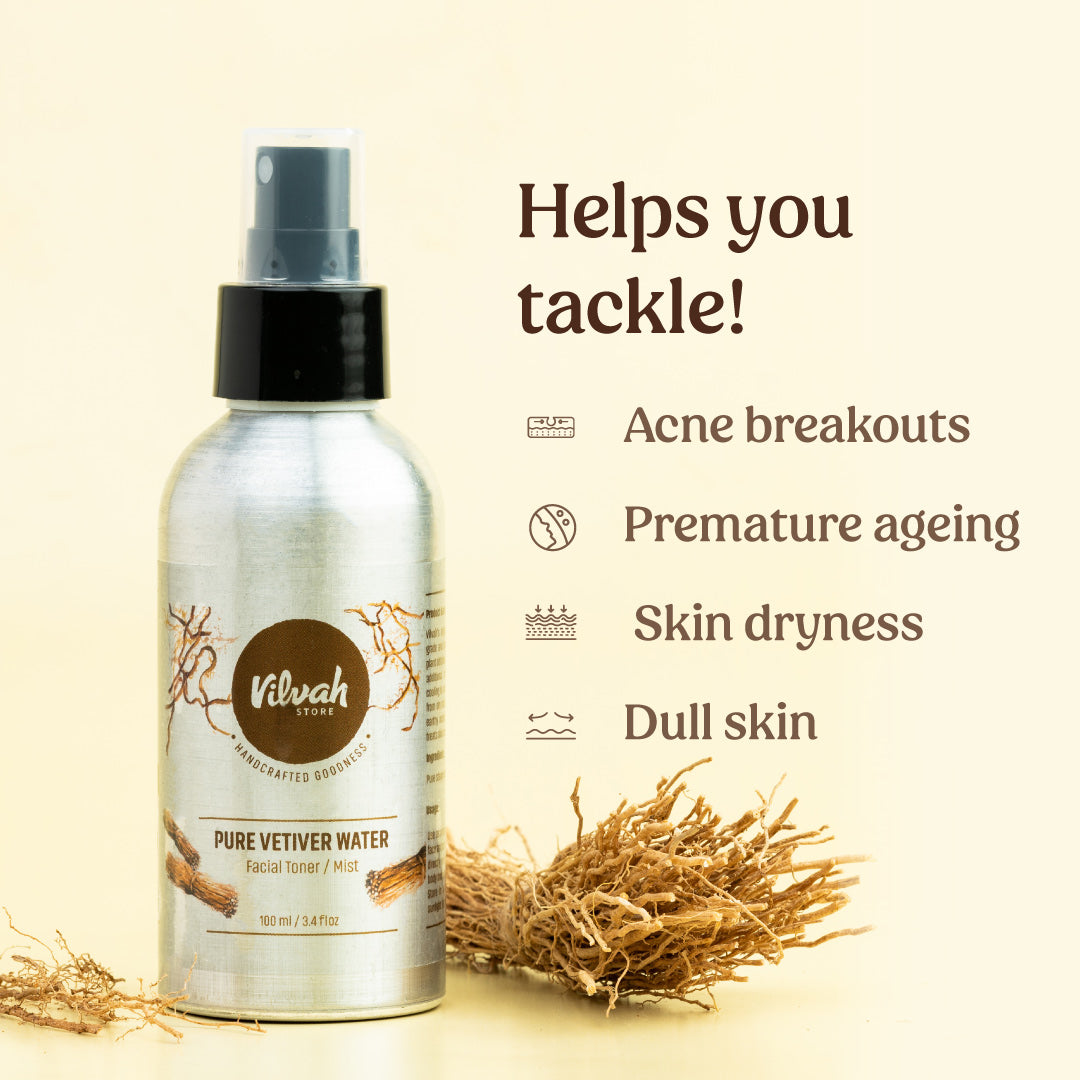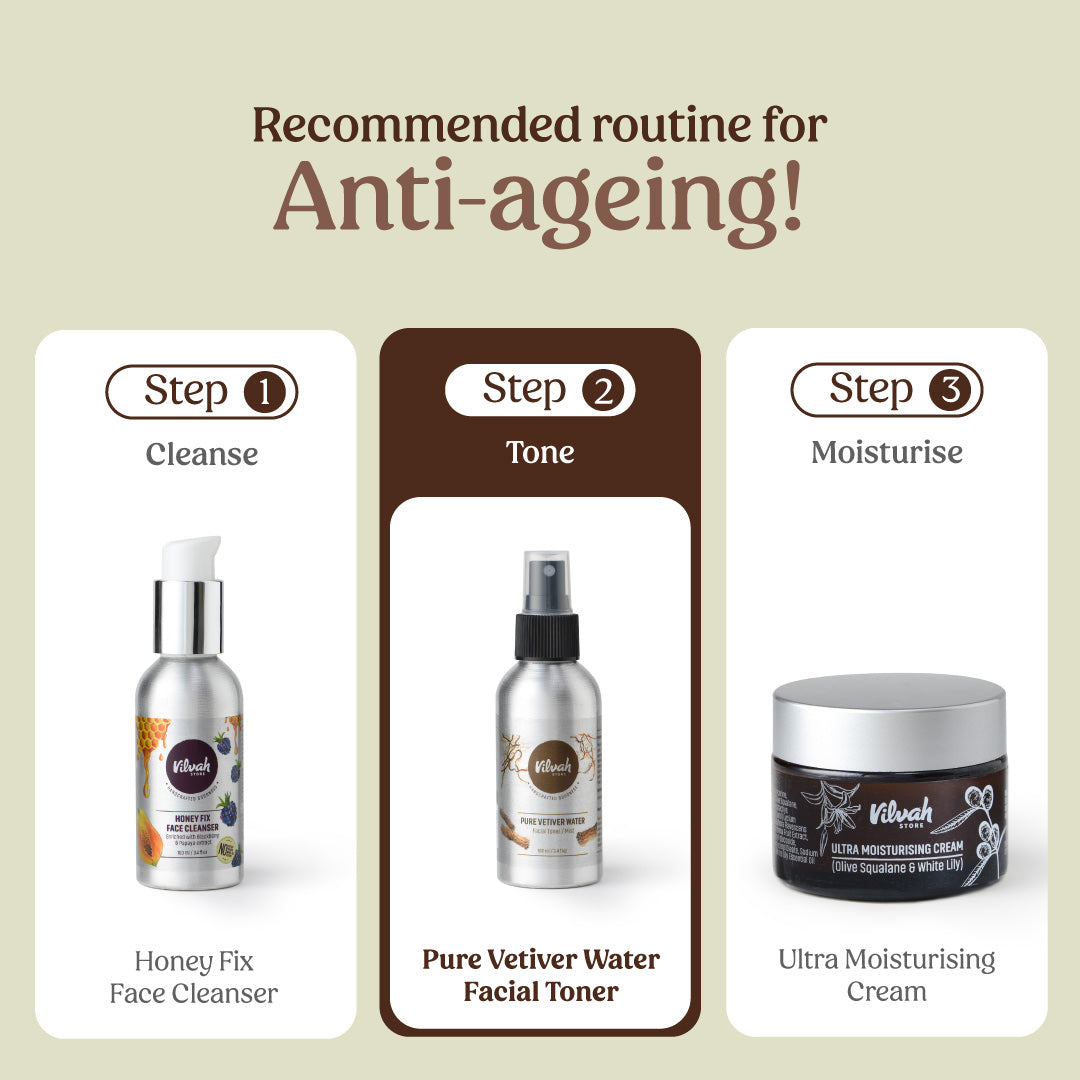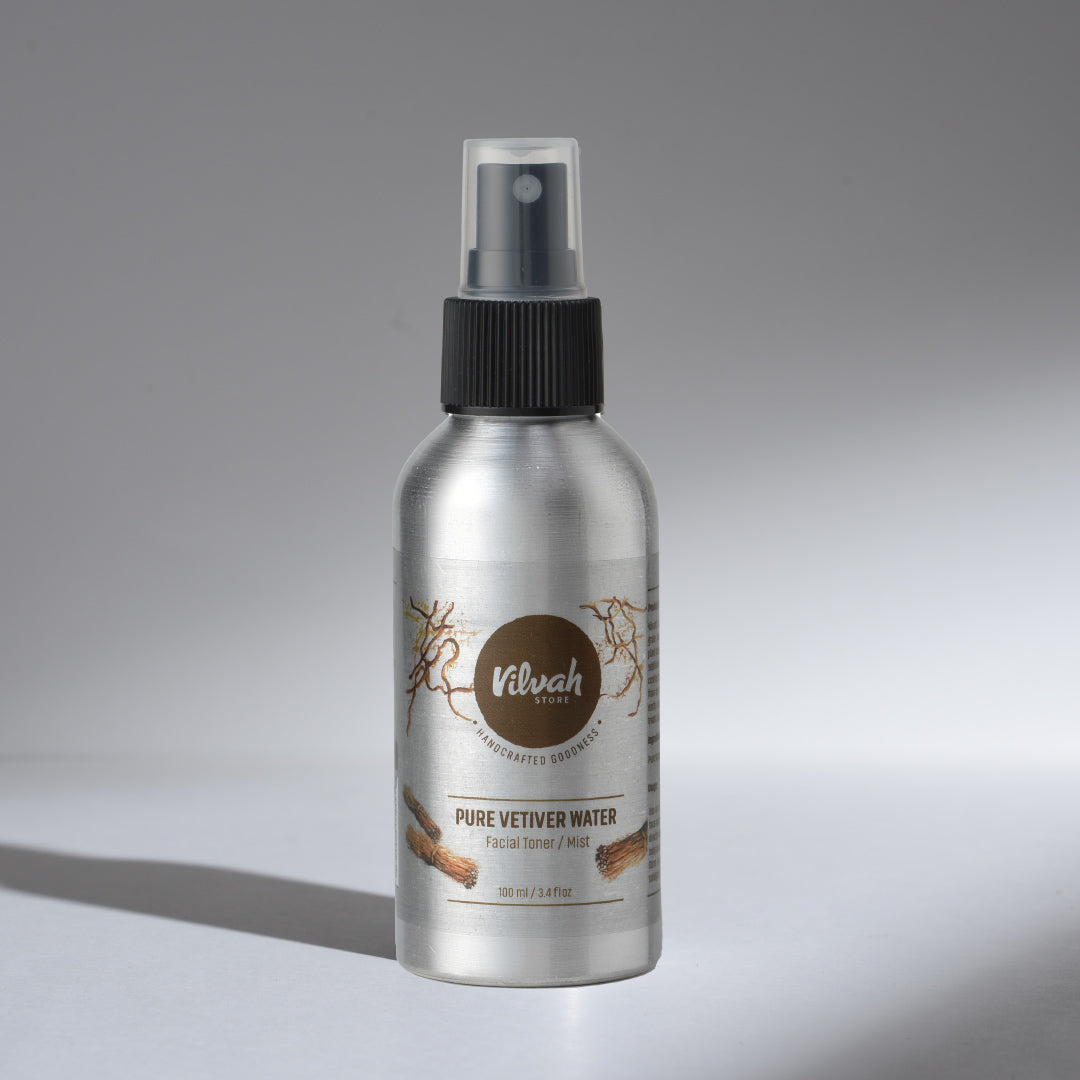 Aromatherapy for Restful Sleep
Grounded in nature, Growing with science
What does Vetiver Water Facial Toner do?

How do I use Vetiver Water Facial Toner in my skincare routine?

When should I use Vetiver Water Facial Toner?

Can Vetiver toner be used as an after-shave for men?

Can I use Vetiver toner as a makeup setting spray?

For the real you

Safe & sustainable

High performance formulation
This product is rated 4.3 of 5.0 stars.
It has received 21 reviews.
Best toner for dry skin
I have dey skin and im using this for about 7 months..it really gives cooling effect and it ise very pleasant smelling..I also feel like it reduces the acne and pigmentation..dry skin people grab it !
Excellent
Natural fragrance. Refreshing
NOT BAD
CANT FEEL ANY DIFFERNCE IN MY FACE IN TERMS OF UNIFORM TONE
The bestest
It's really awesome No words ,, loads of love Vilvah
Pustules breakout on Combination & Acne prone skin type
After using vilvah's Aloe Vera and anti-acne serum my skin was under control and free of acne. Vetiver triggers pustules to break out all over my face. I used it on 3 different occasions and every time there was a breakout on my even skin. People with Combination & Acne-prone skin - proceed with caution!
Note - On the Brighter side Aloe vera controls Pustules completely though!