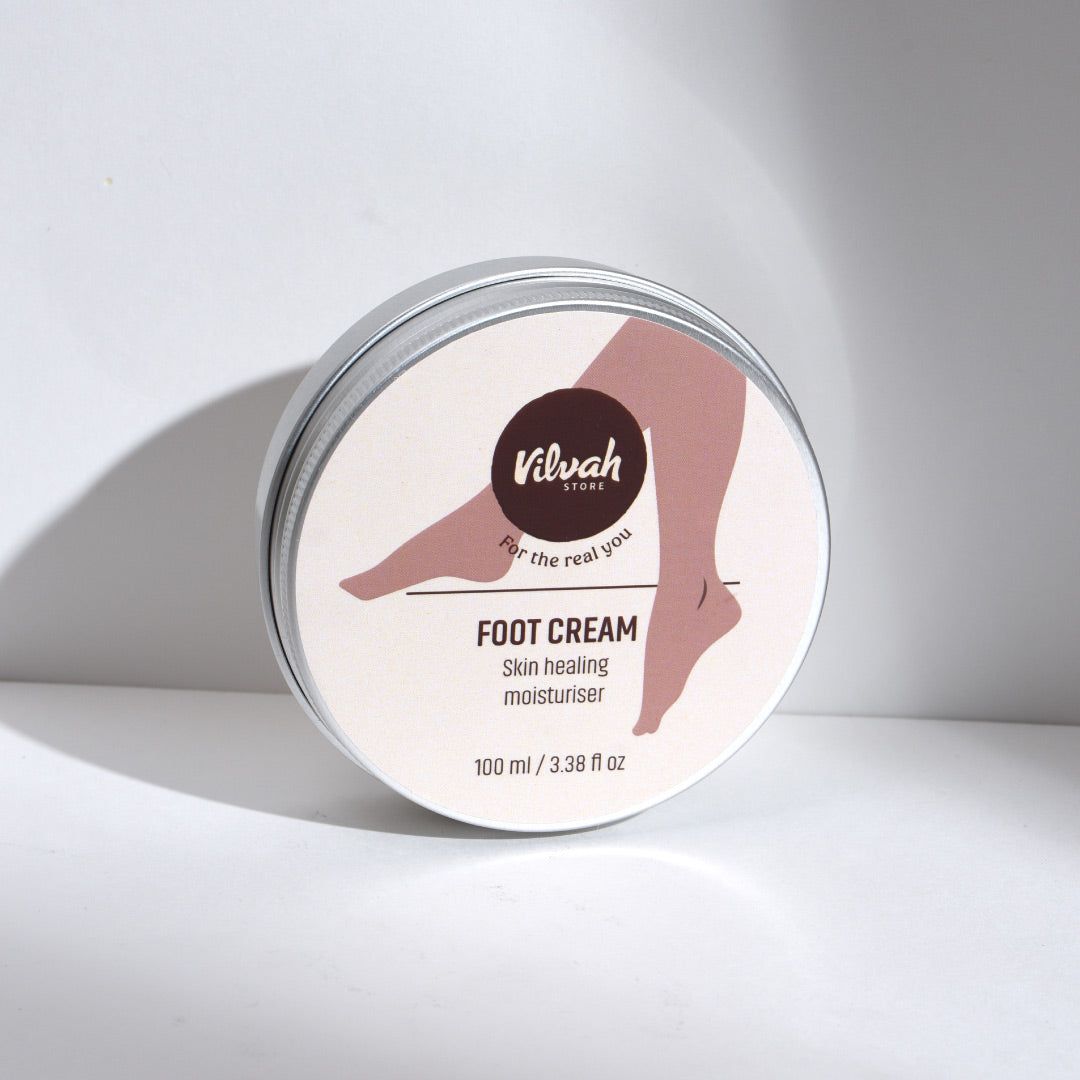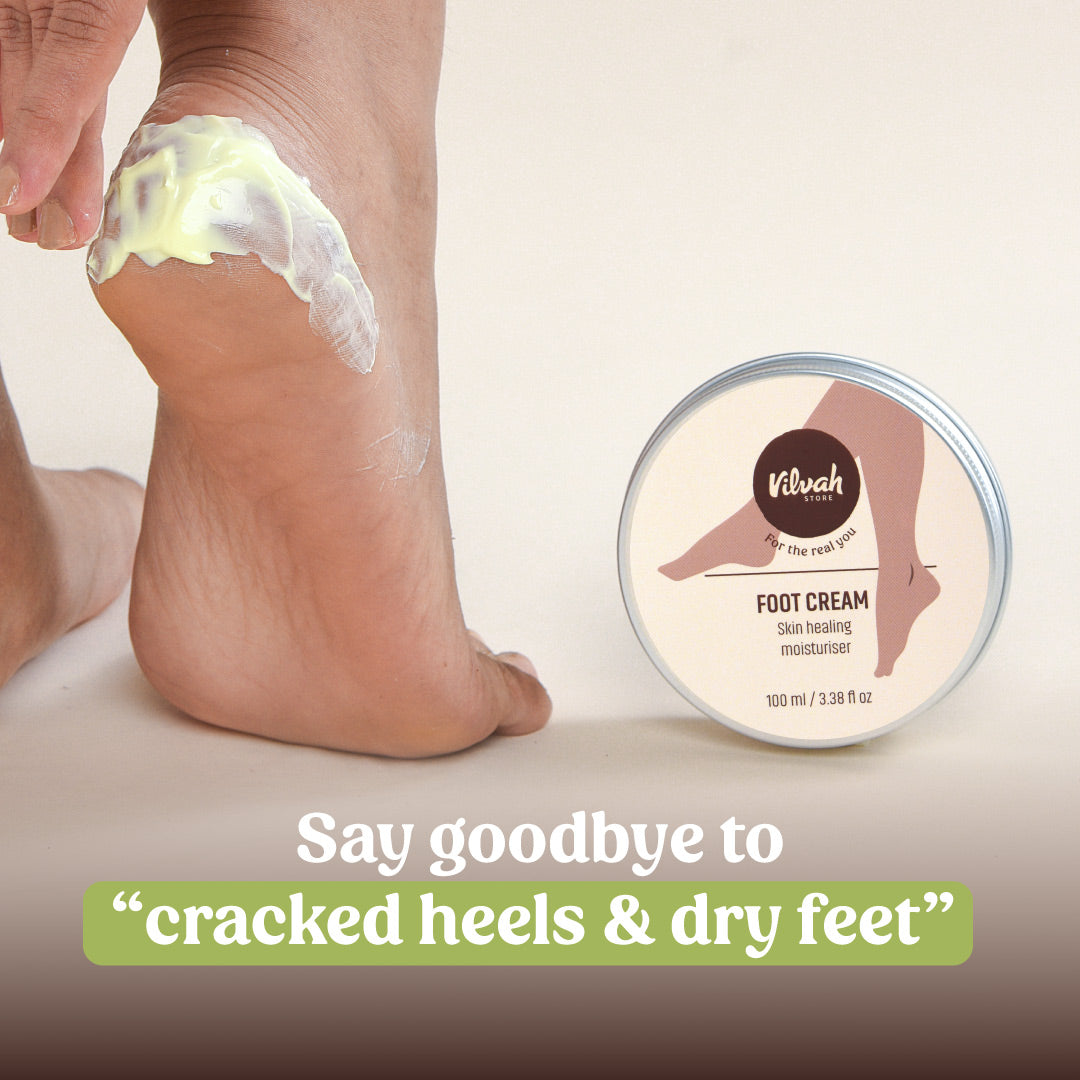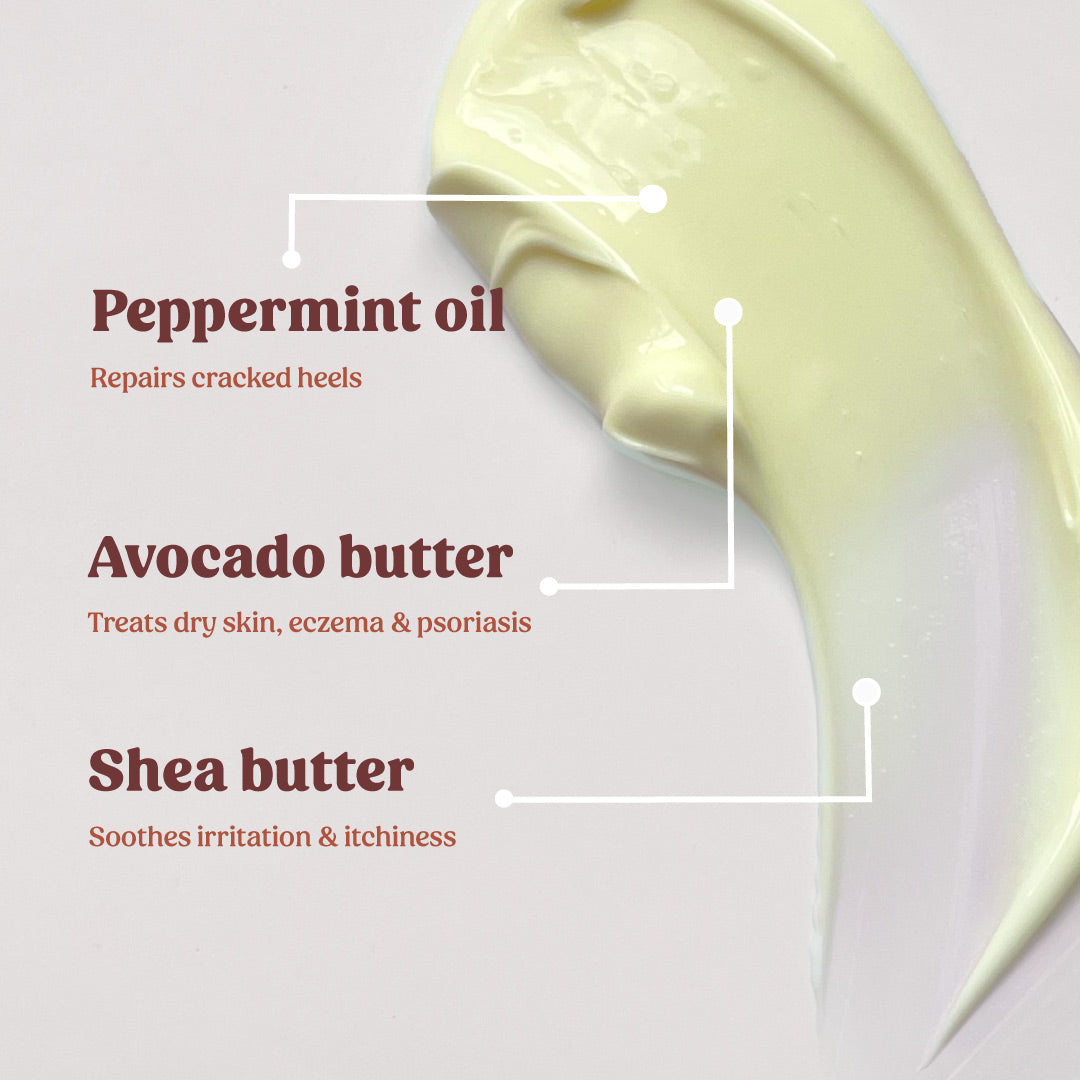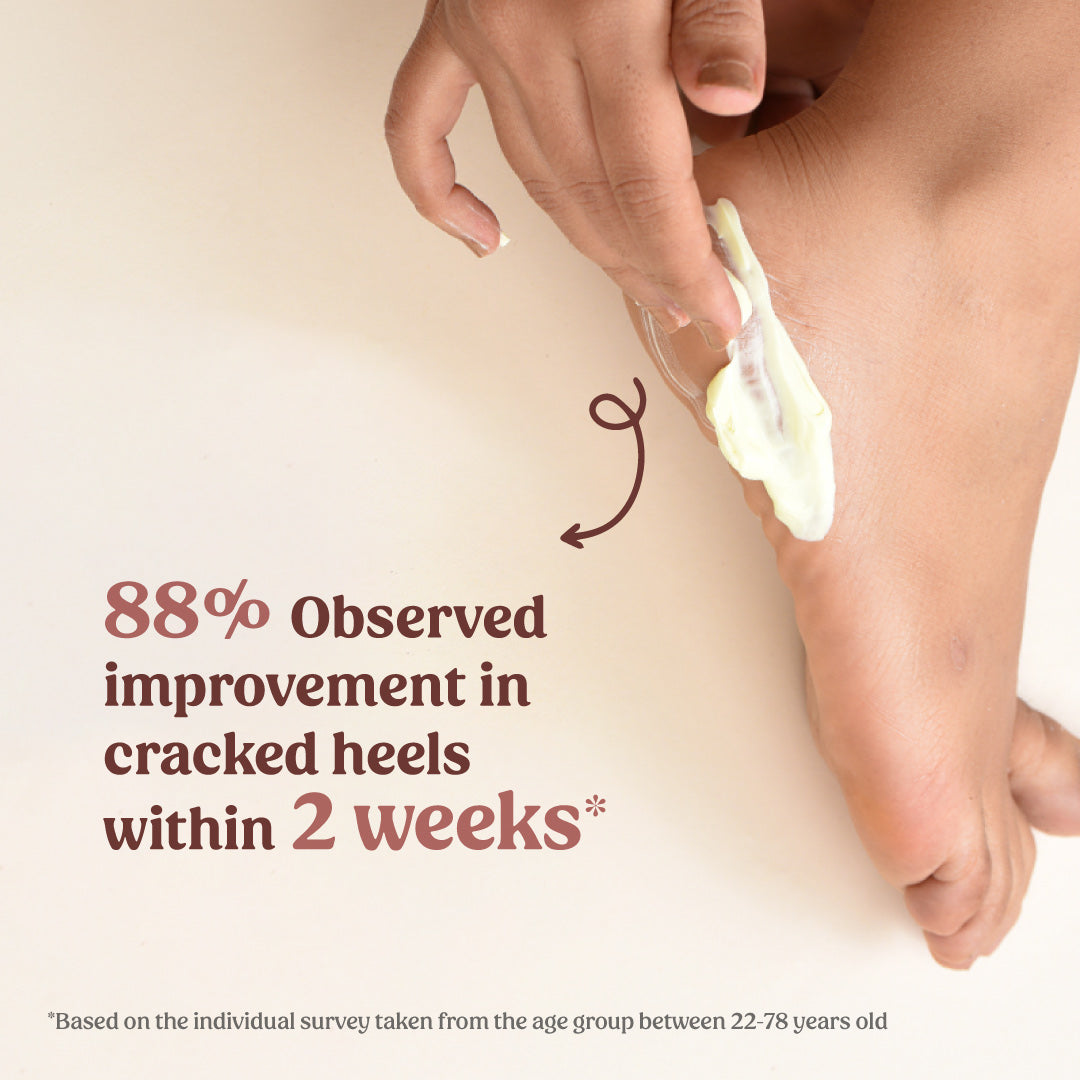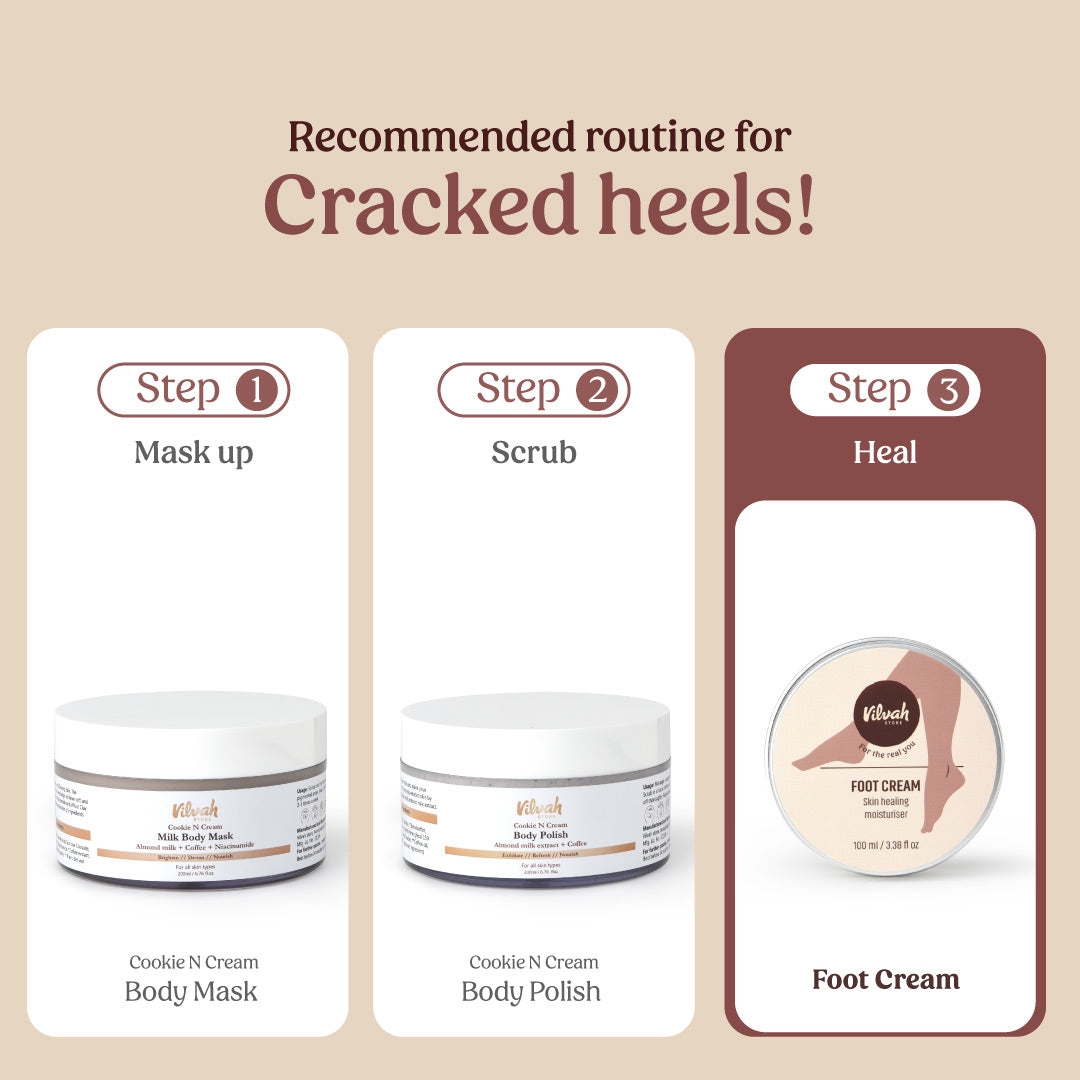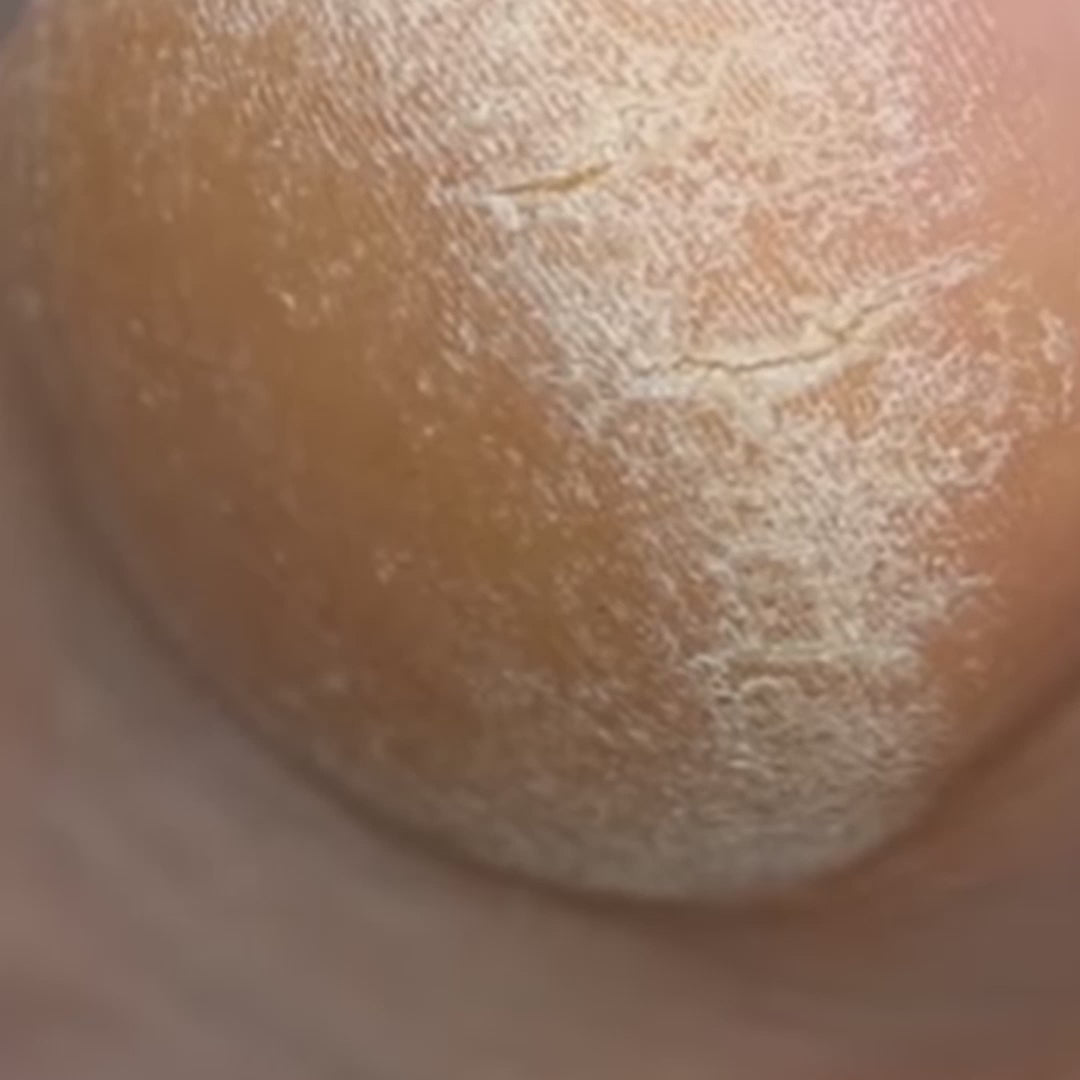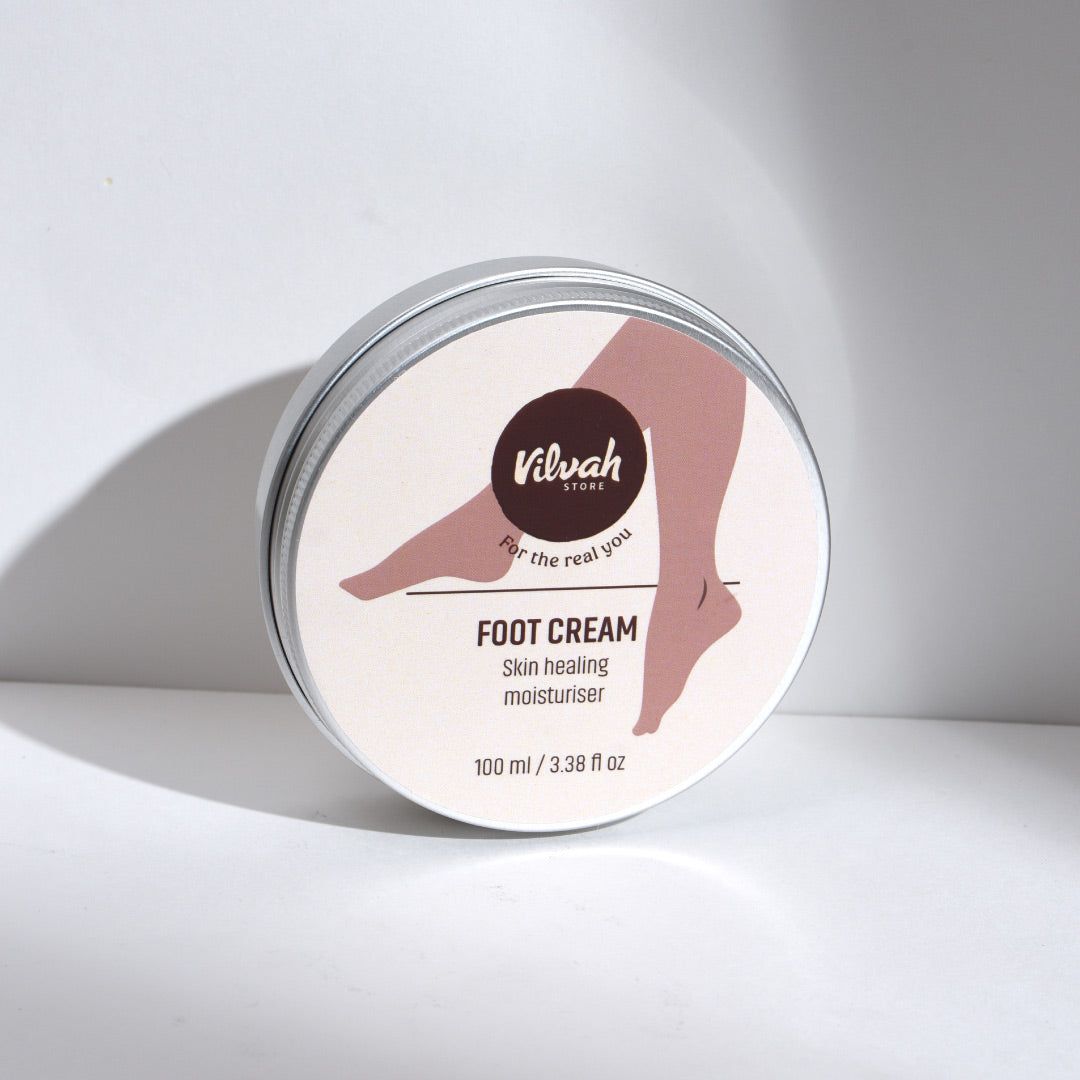 Intense Hydration and heals cracks

Fight odour-producing bacteria

Reduce itching and scaling

Improves Overall Foot Health
Grounded in nature, Growing with science
What are the benefits of using a foot cream?

Can I use foot cream daily?

How often should I apply foot cream?

Should I wear socks after applying the foot cream?

How long does it take for my foot cracks to heal?

For the real you

Safe & sustainable

High performance formulation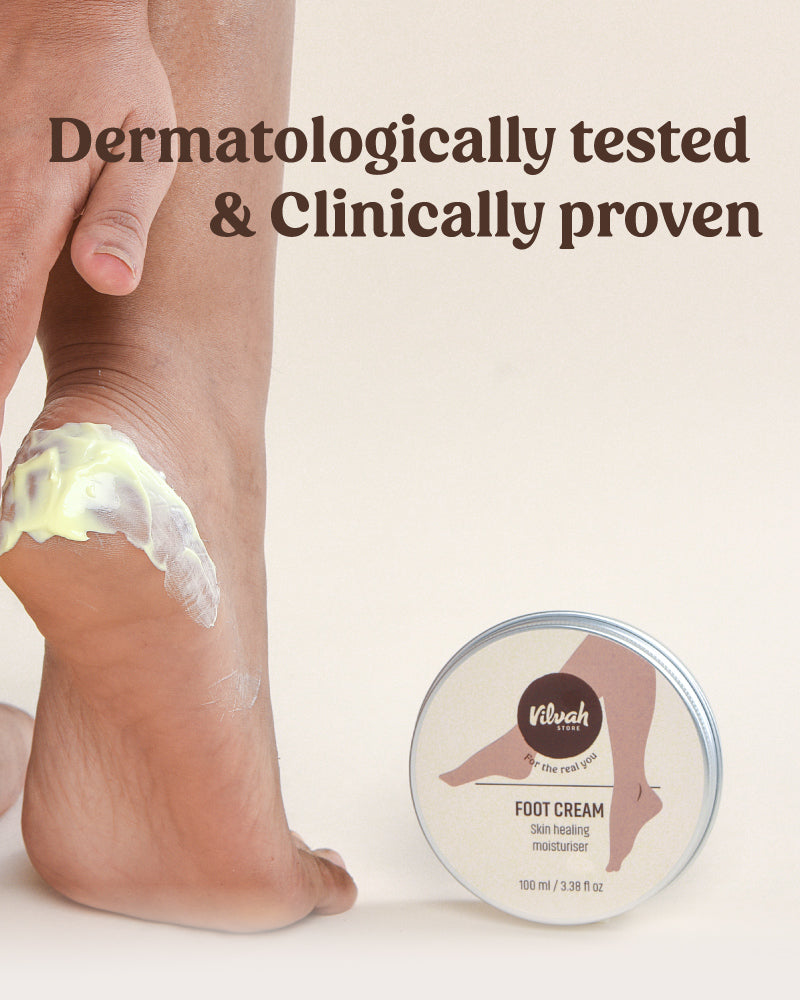 This product is rated 4.8 of 5.0 stars.
It has received 88 reviews.
Care free feet with vilvah foot cream
Yes am a very old customer of vilvah am started using foot cream for past 15days it makes my feet like wow 🤩 and superb feel and soft feet.And my mother has so many cracks in her feet I have said to her that amma pls use this cream you guys won't beleive her feet now felt like soft and crack less feet.Now a days she is using regularly foot cream and says that my foot were looks good 👍
Foot Cream-Works Magic!
Used it regularly for a week and got a clear foot with no dryness & cracks. Thank you Vilvah team for the solution for foot crack & dryness!
foot cream
it is so soft nd gentle...
Foot Cream Review
My mother used to have deep cracks in her foot for a very long time. She used a cream from a medical store for more than 10+ years. I have seen ads about vilvah in social media and I wanted to buy it. But I had worries, what if it doesn't work. After few months of these thoughts, I bought it and my mother is using it for a month. Her deep cracks has closed to 80% by using 1 box of the foot cream. The texture of her foot is also changed. It's so soft now. I would also recommend the users to wear a sock or slippers and not to walk with bare foots for good results. For little cracks under the toes and cracks in the side of the leg takes a bit longer to heal. But this time, I'm trusting vilavah and buying another box of foot cream.
Thank You Vilvah !
My mother is happy ❤️ and that's all I wanted !