Deo shot - Lavender and Sage
Gives long-lasting freshness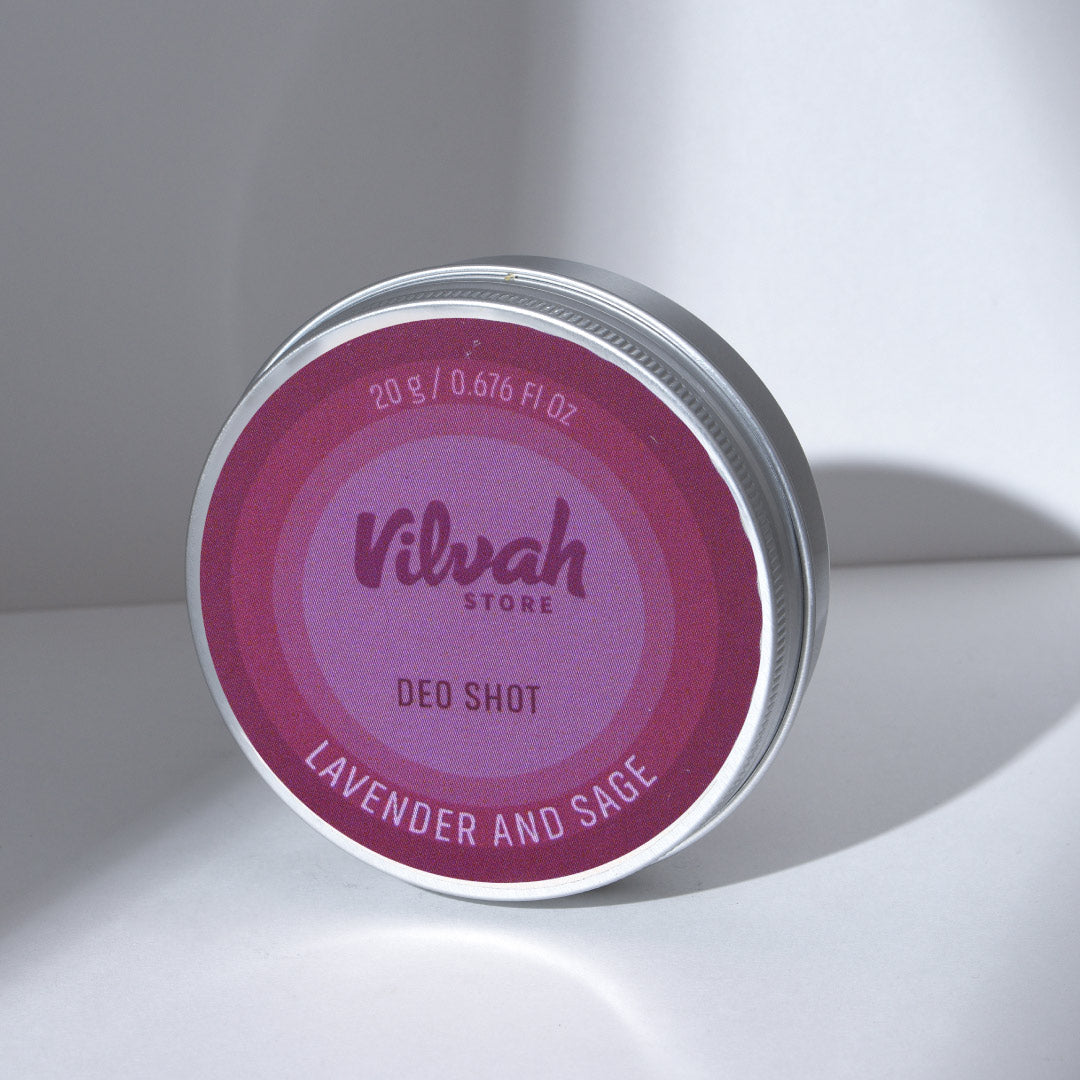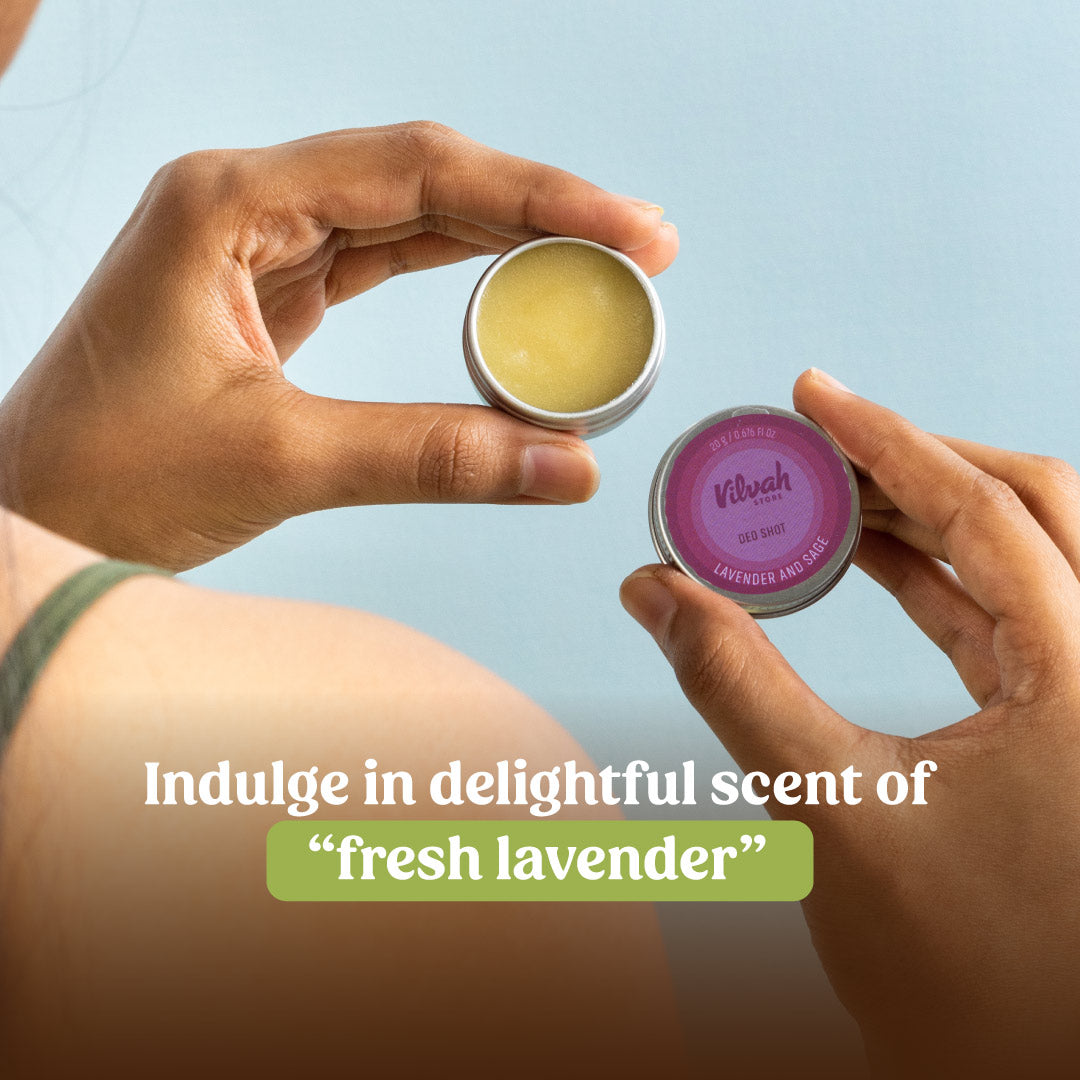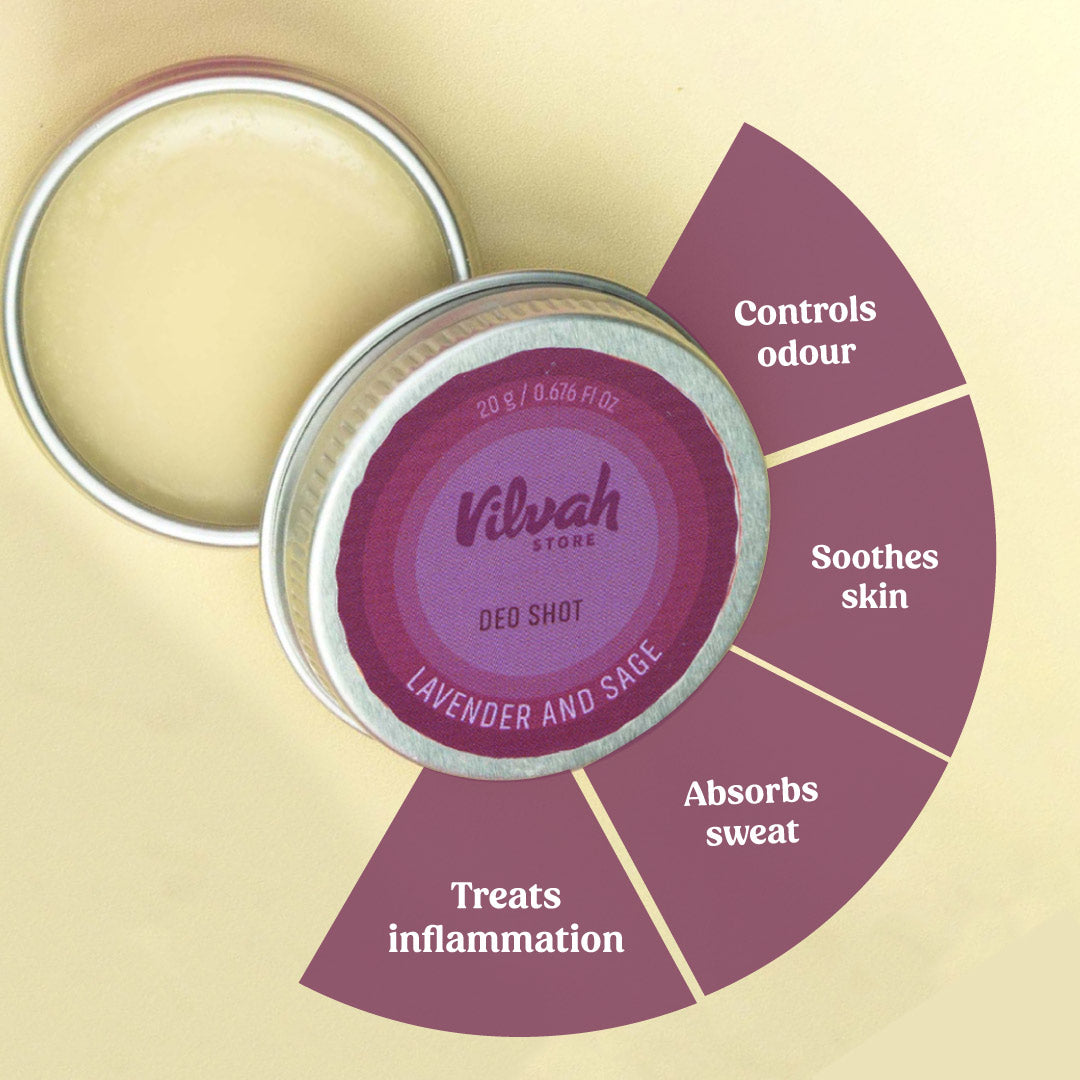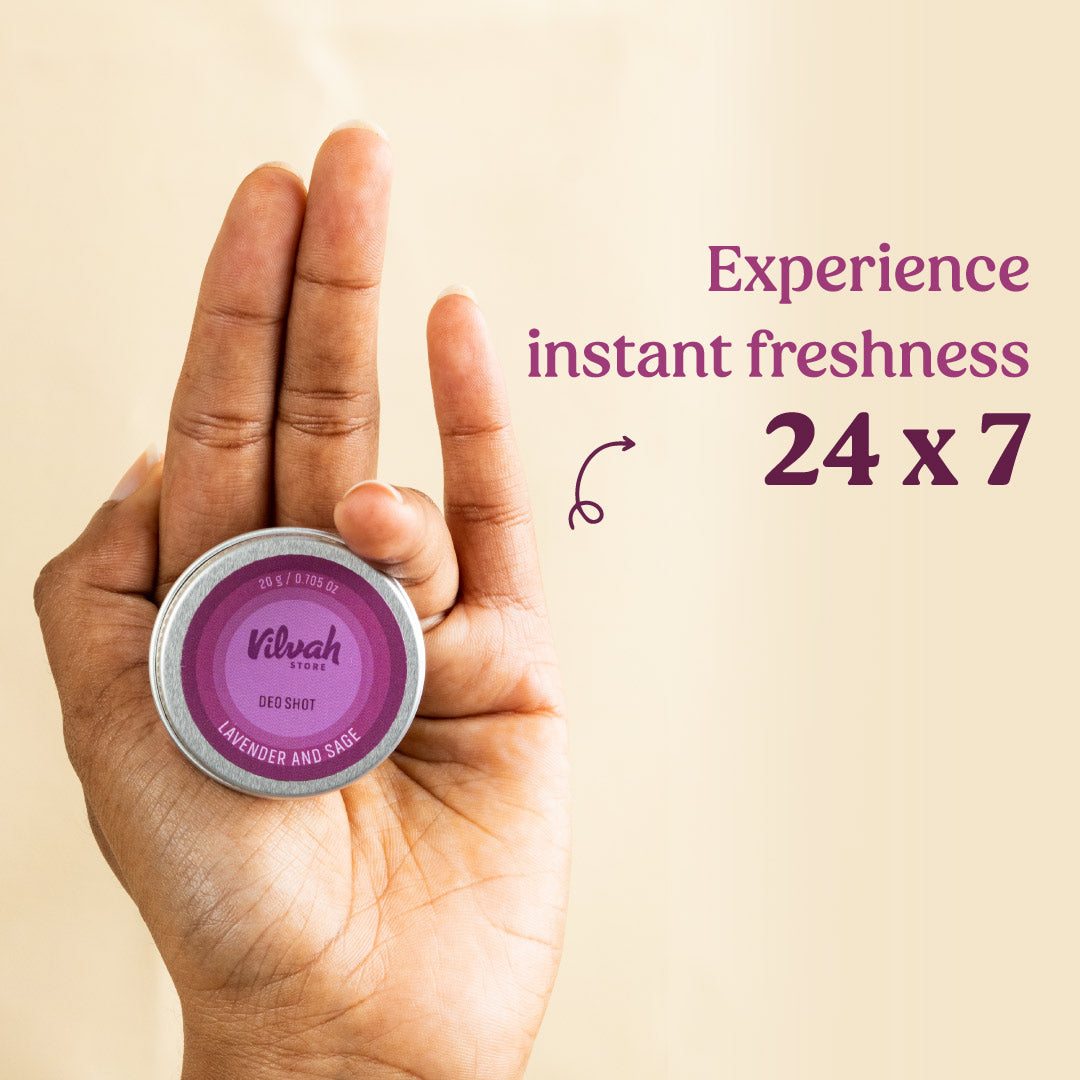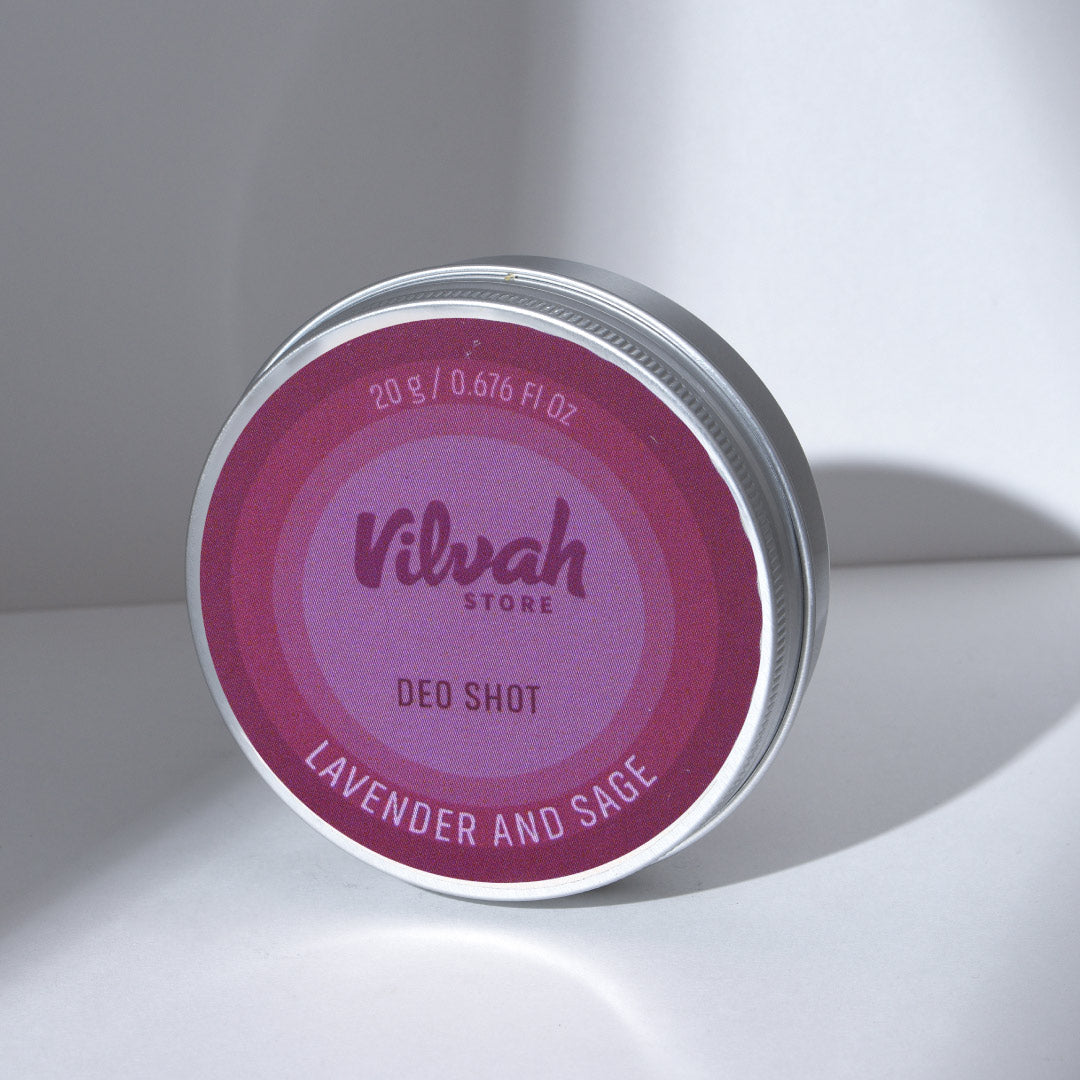 Grounded in nature, Growing with science
How long does the fragrance of your deoshots last?

Will your deodorants leave a white cast / greasy texture since it is made of oil and butter?

Are there any harmful ingredients used in the deo shots?

For the real you

Safe & sustainable

High performance formulation
This product is rated 4.1 of 5.0 stars.
It has received 29 reviews.
I have tried many of ur products and I love them ....but this deo shot smells like ur hair mask....no fragrance of lavendar.....it smells like hair product.... totally disappointed
Must buy...
I just loved this Deo shot. The composition is best so far. I would recommend this to everyone.
The fragrance is so pleasing. Keeps lingering all over the body and room too.