Moisturising Bodywash (Goatmilk & Vanilla)
Intense hydration for soft , supple skin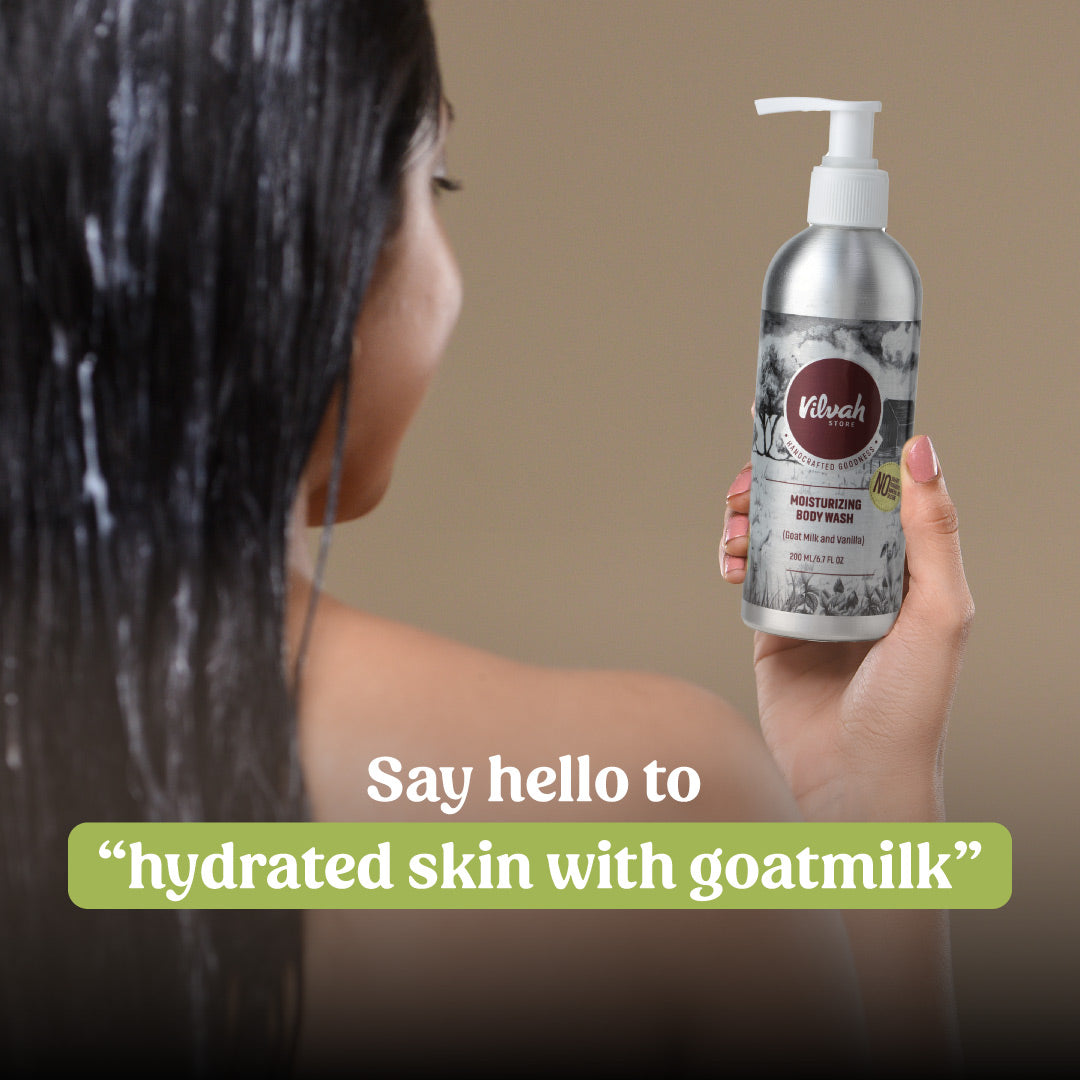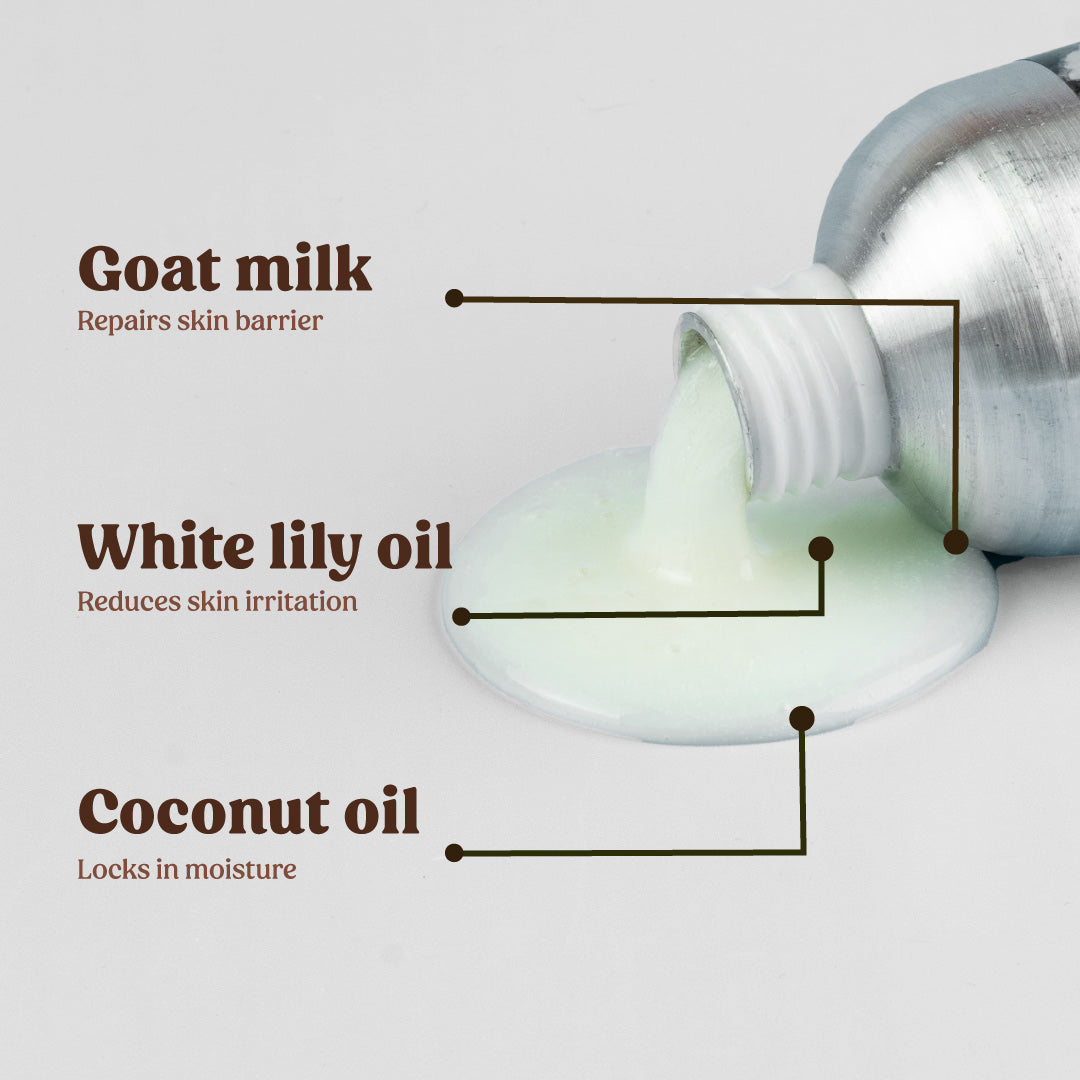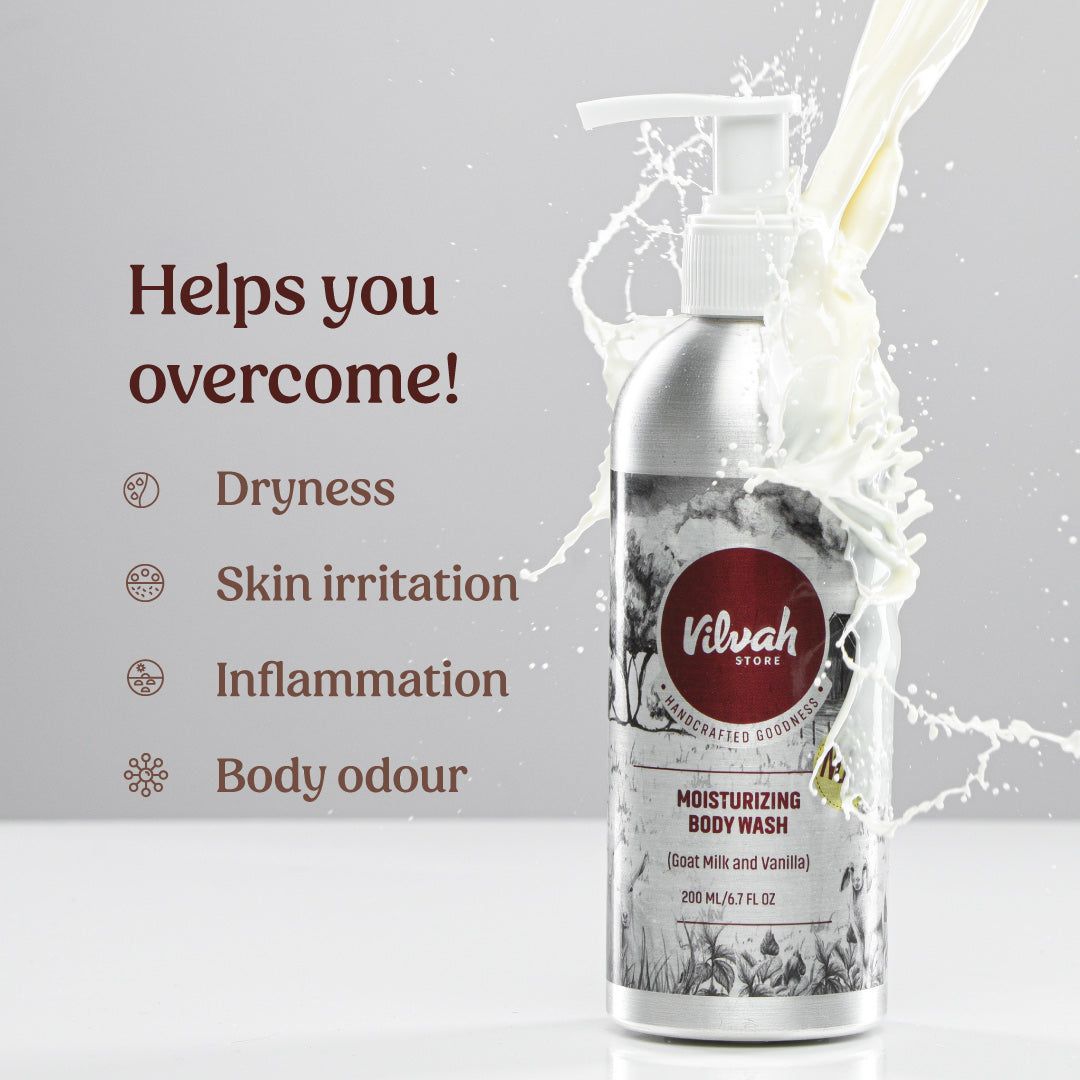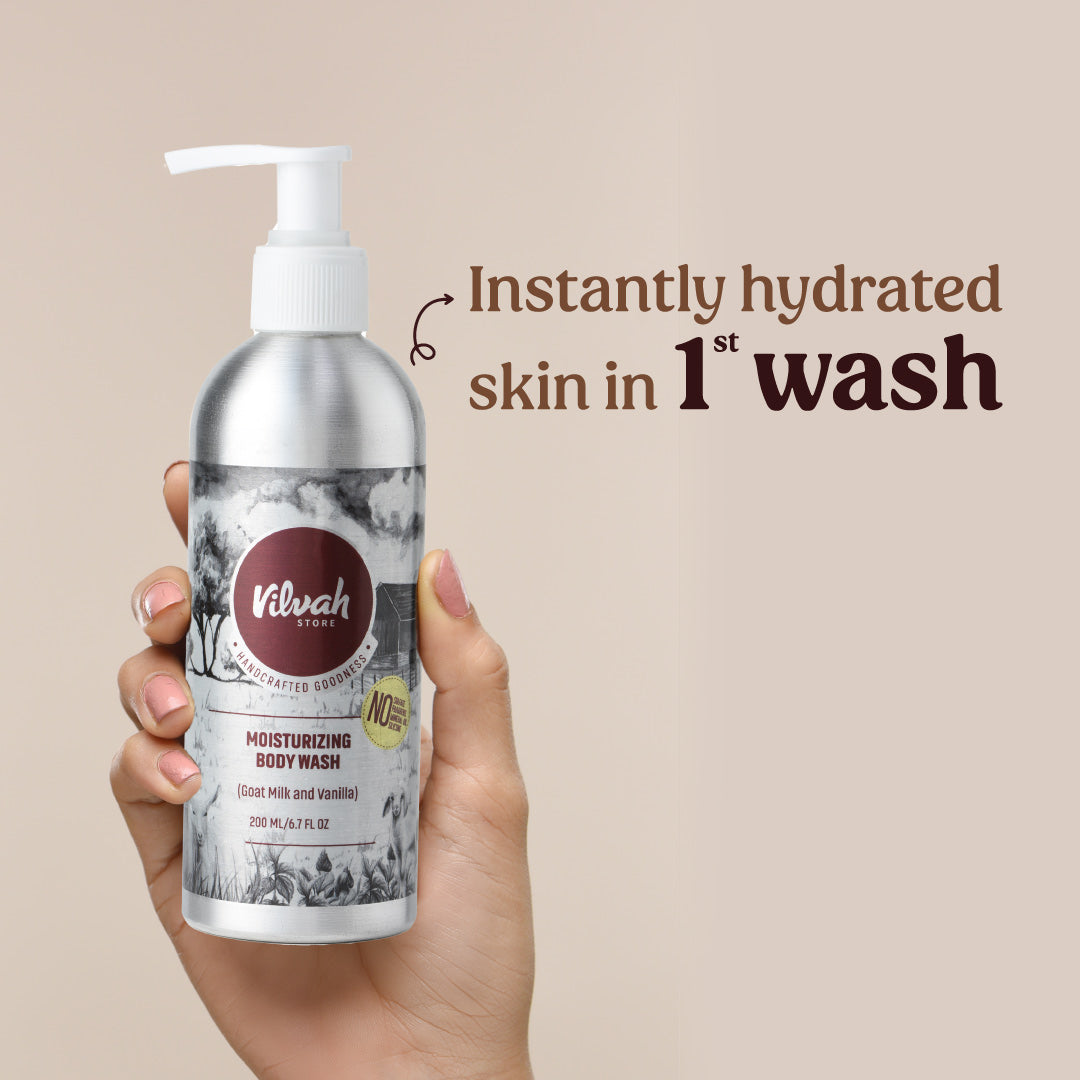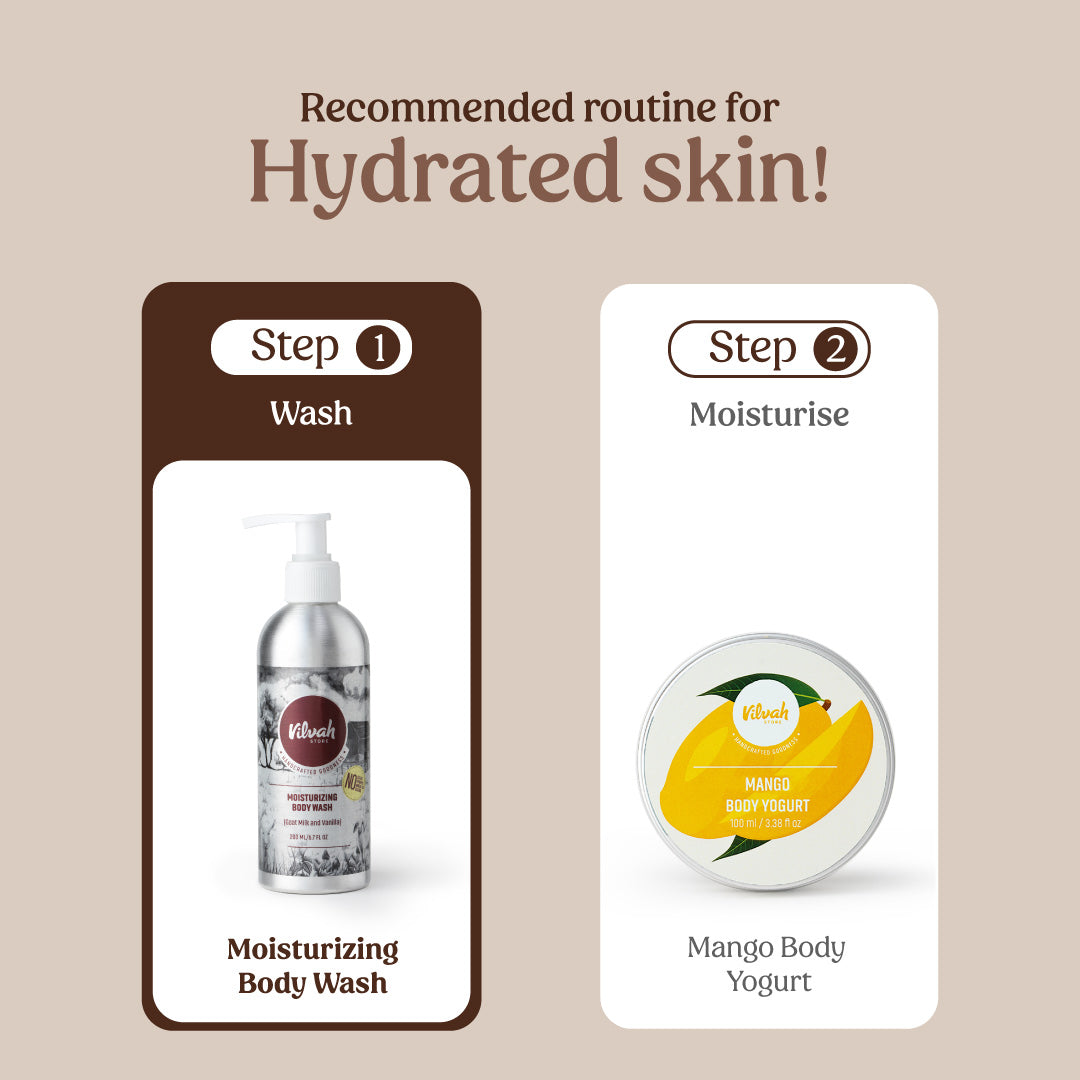 Hydration & Moisturization

Treats skin irritation & inflammation
Grounded in nature, Growing with science
What does Moisturising Bodywash do?

Is Moisturising Bodywash suitable for all skin types?

How often should I use Moisturising Bodywash?

Can men use Moisturising Bodywash as well?

For the real you

Safe & sustainable

High performance formulation
This product is rated 4.9 of 5.0 stars.
It has received 14 reviews.
best body wash i had ever used
I like to take bath every day after using this bodywash . just loveeeeeee it .
Has made my Skin texture smooth within 7-10 days
I was always looking out chemical-free body wash / soaps and Vilvah is definitely a game changer in this space!
my skin texture (humid climate here) has become so much better and smooth of course : D
Checkout the ingredients listed on the Goatmilk body wash and you'll see for yourself the benefits of each natural item on it.
Very happy thanks Vilvah!
Suba
Very gentle and promotes smooth and soft skin. Must buy
Makes skin so soft
it makes my skin very soft , reduces scars