Neem Wood Comb(Fine and wide tooth)
Gently detangles and reduces dandruff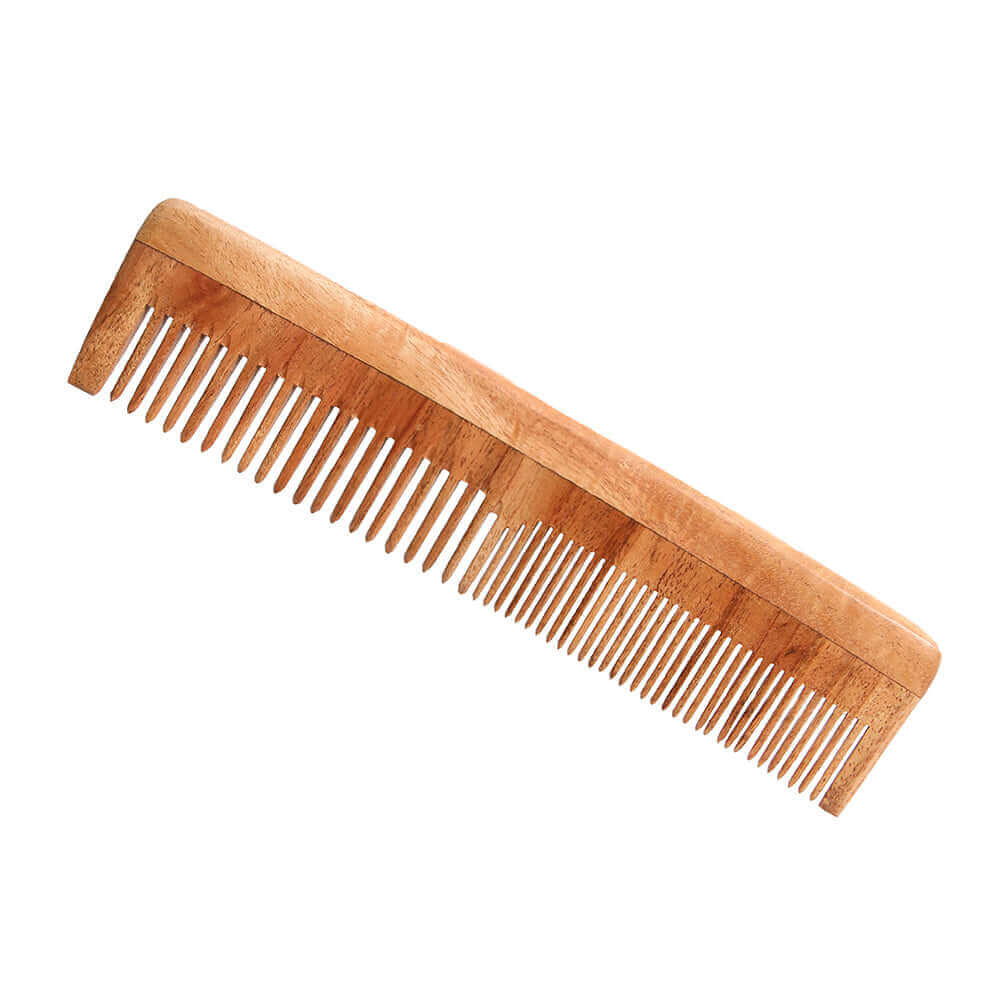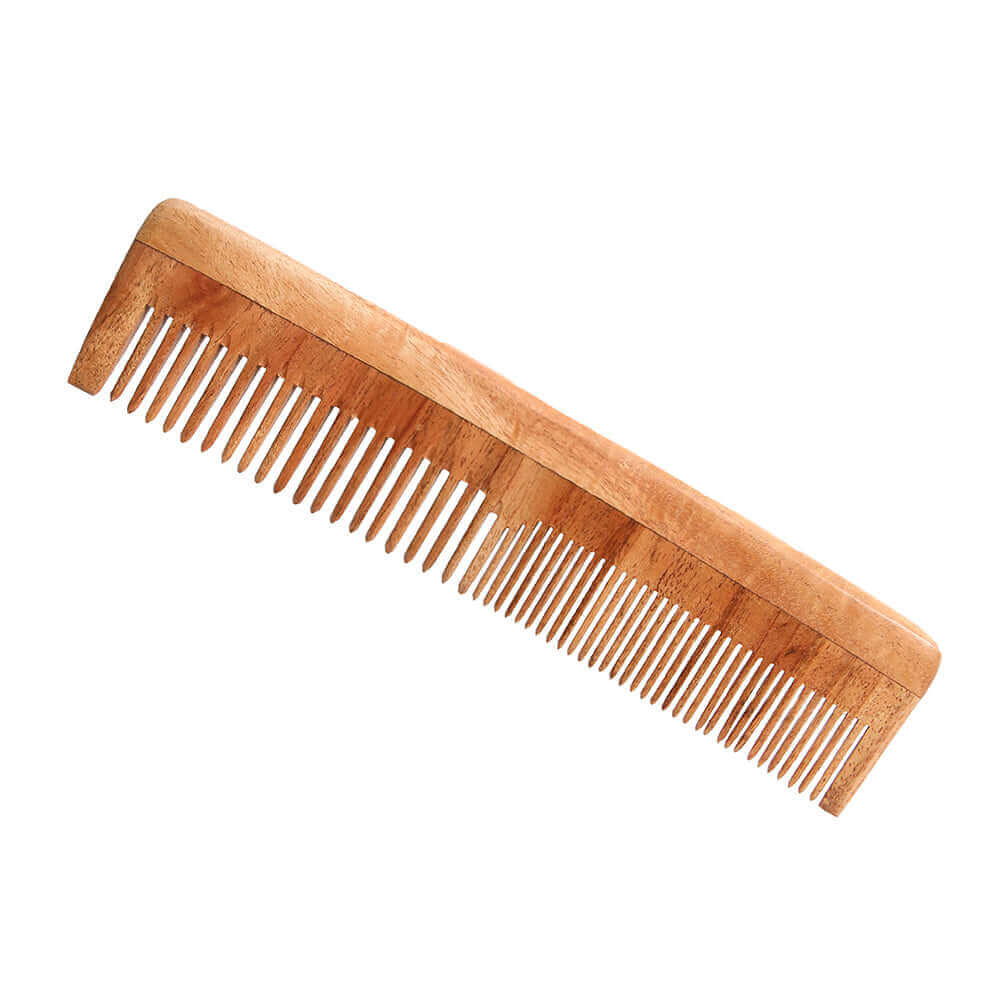 Detangles hair efficiently

Prevents static and frizz
Are neem combs suitable for all hair types?

How often should I use a neem comb?

Can Neem comb reduce frizz?

Are neem combs eco-friendly?

Can neem combs prevent hair breakage?

For the real you

Safe & sustainable

High performance formulation
This product is rated 4.6 of 5.0 stars.
It has received 50 reviews.
Worth the buy!
The wooden comb has really nice pricks that gently glides when applied with oil. The pressure applied on hair is gentle which can stimulate hair growth.
Need wood comb and hair growth oil and anti herbal shampoo
I really really loved the experience and hairfall stopped in 2 weeks I really love your products.. Keep going
worthy
detangle the hair very smoothly
Loved the feel of wooden bristle on my scalp
I am obsessed with clean combs. I hate combs that make my scalp itchy or that has any shades of dirt on it. I wash my combs so frequently that my people makes fun of me. But then PCOD hit me hard and brought loads of dandruff with it. A night mare! I lost so much hair and Initially I thought what difference is a comb going to make. But, VILVAH WOODEN COMB significantly reduced my hairfall when I brush. There used to be so many broked strands when I use my regular plastic comb. Only Con : You can't use it for styling your hair in a neat way. Brush it throughly with the wooden comb and then use a normal one to style your hair for your day out!
Excellent finish to the comb...the tips are blunt, and therefore is gentle on the scalp..in love with this!